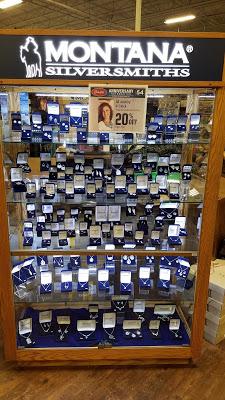 Call me crazy, (which I totally am but in a fairly good way, I think - haha!) but I have discovered that I absolutely LOVE merchandising Montana Silversmiths cases. I am not necessarily required to do this, but I have found that I enjoy doing it, and it satisfies my need for things to be in order. I like making sure the cases are appealing and well arranged and clean. I usually take a Before and After photo, just for the fun of it, and I thought it might be fun to share this side of the repping world with people. Theoretically, I don't make a penny for doing this, but in the long run, I think it pays off. I have a lot more to learn about merchandising, but for now, I am figuring it out one case at a time and having a great time doing it.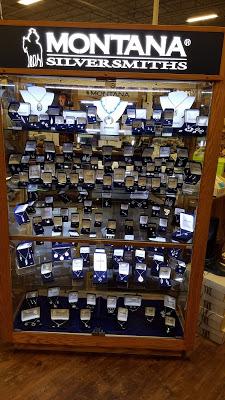 The first two pictures are from the Albany Coastal, where I added some jewelry busts after I cleaned and arranged the case. The case below is the Eugene Coastal, which my darling B's helped me reprice and rearrange.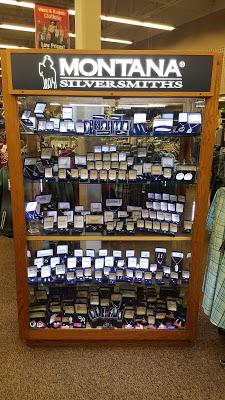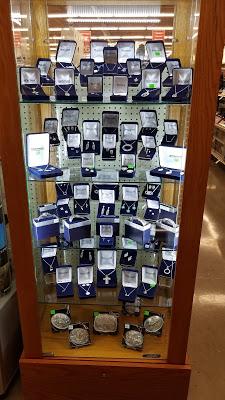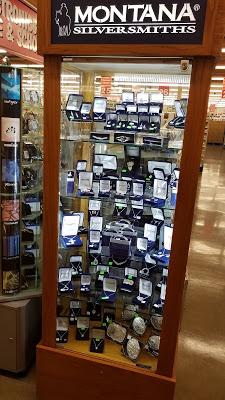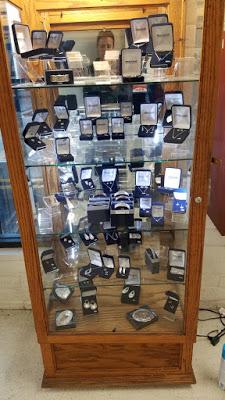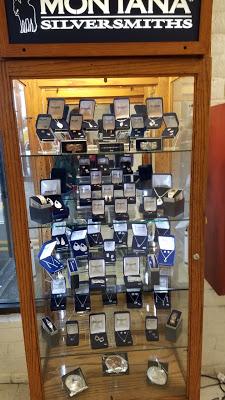 These bottom two pictures are from the Truck Stop in Coburg Oregon. (Don't mind my spooky self in the first one - I look like a ghost, don't I?) If you have never been in this truck stop, you should check it out. They have some really fun stuff, including (you guessed it!) Montana Silversmiths!  You just never know where you are going to see it, but hopefully when you do see it, the case is appealing and it makes you want to buy some silver. Let me know if you are curious about what stores are in your area - I would love to point you in the direction of an amazing store!