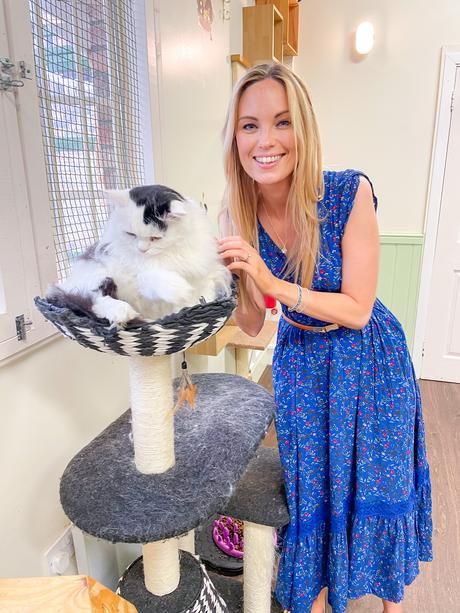 I think everyone that knows me knows I am a self proclaimed crazy cat lady and am very proud of it. With 5 fur-babies of my own and being that I adore every single cat I meet, a trip to Bedford Cat Café for afternoon tea on my birthday was the ultimate treat!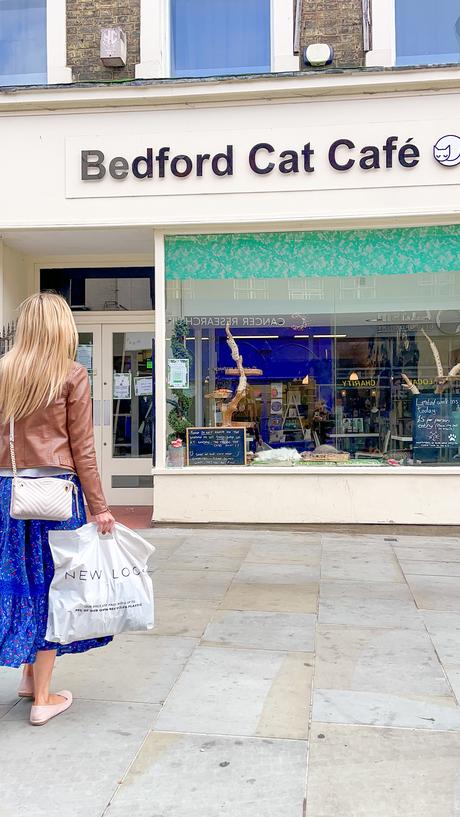 I have to start this post by saying how lovely it was that as soon as we arrived it was totally obvious just how much the owners and staff at Bedford Cat cafe care for their cats. This is shown in the rules they tell you about as soon as you arrive, rules there to protect the cats wellbeing, and even by the secure door entry system to keep the cats safe. When you arrive, you're arriving into the cats home and you fit around them, not the other way around and that's exactly how it should be. So when one of the cats (Radish) was curled up on the chair at out table, another chair was brought over for us to sit around him. I could tell instantly that the cats were well looked after and cared for and I loved that!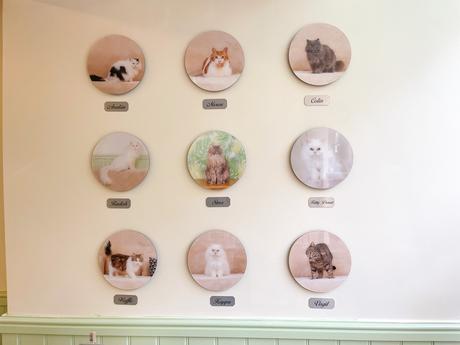 What I also can't stop raving about is that all the cats at Bedford Cat Cafe are rescues from Peterborough Cat Rescue center. The cat rescue work with Bedford Cat cafe to match them with suitable cats. The rescue pick the cats for the cat cafe as they know their personalities best. Some of the cats there have injuries and disabilities, though manage absolutely fine and aren't in any pain.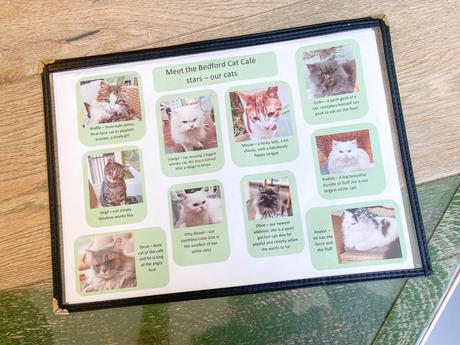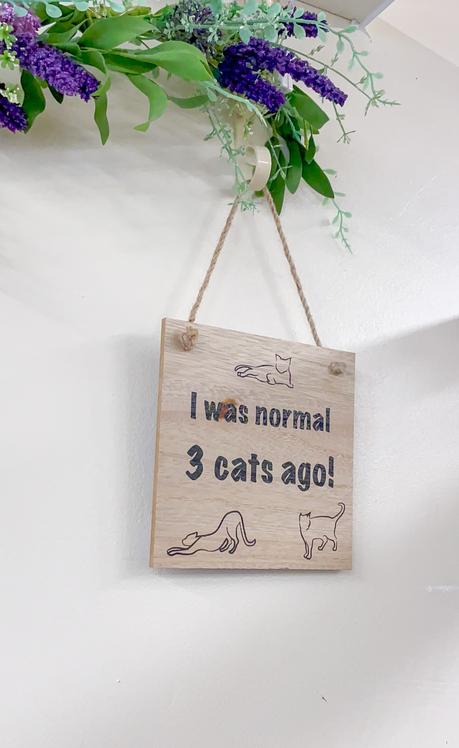 Virgil was an absolutely sweetheart - a male cat with a permanent head tilt and the most affectionate little personality, jumped up on to my husband's lap for cuddles and sat on my lap on the floor for strokes from me. He is an absolute darling!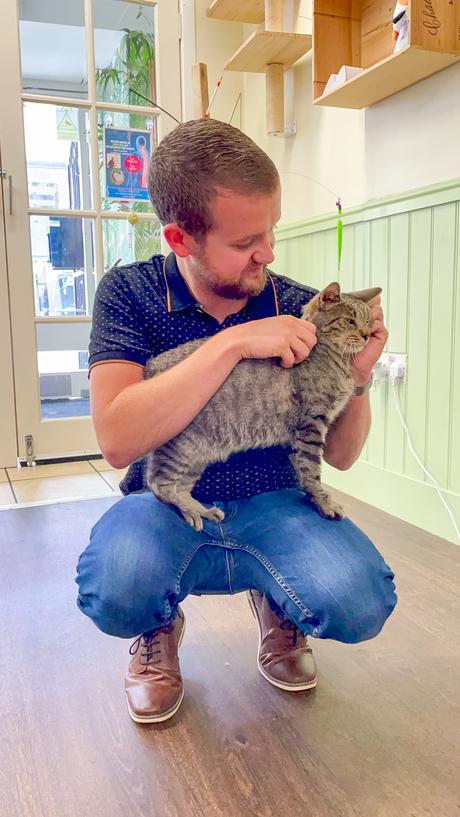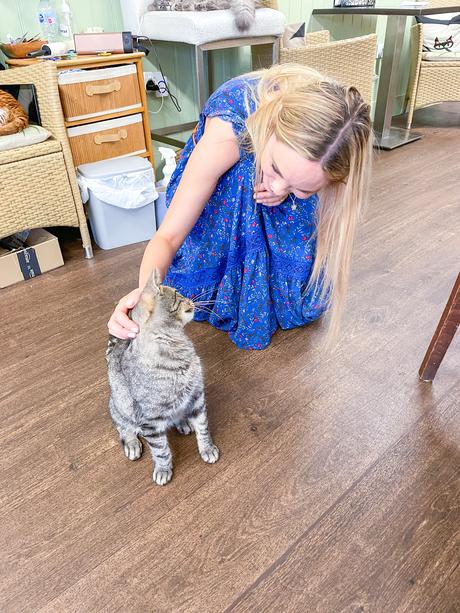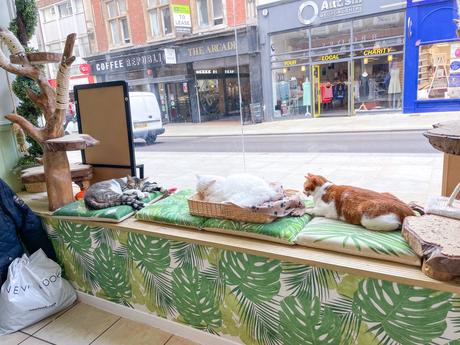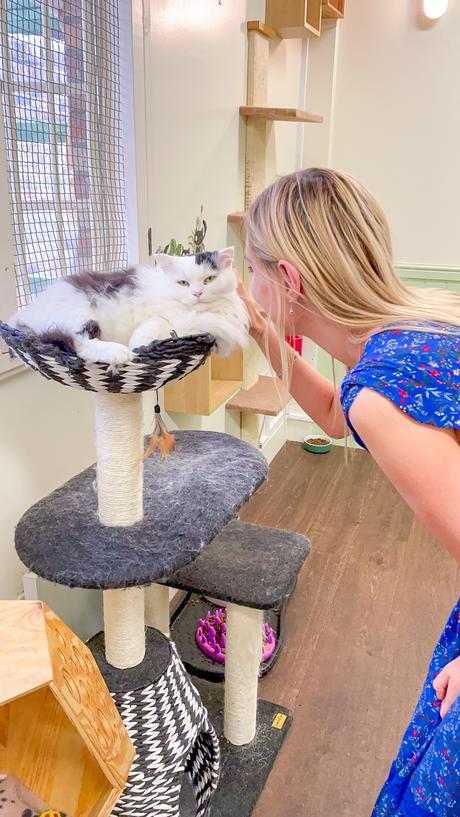 And then there's Mouse, a lovely girl who's tongue sticks out and an absolute sweetheart of a cat called Utange who is missing her front leg, but still gets around absolutely fine. She was rolling around on her back when we were there, getting lots of fuss from us and the staff and I fell in love!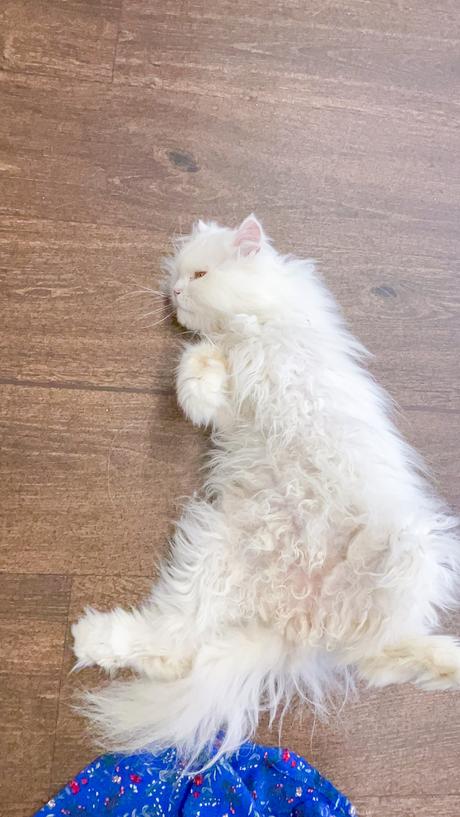 I think Bedford Cat Cafe have about 12/13 cats at the moment and are hoping to adopt some more. There's plenty of space for them and they all seem to get on really well and not be phased by each other. The owners have designed a really well thought out and lovely space for the cats - there is the front room which is where the cafe is located and then there's a large room to the rear where they can go too. There are absolutely tons of climbing spots for them and beds and even a cat bridge going across the room. When the cats want peace they can retreat up high away or to the back room. I also saw an outdoor cat run and a separate room with two cat flaps built into the door for their toilet. One of the owners told me that at night they also have a bedroom they go to. I was so impressed with the space and layout for the cats.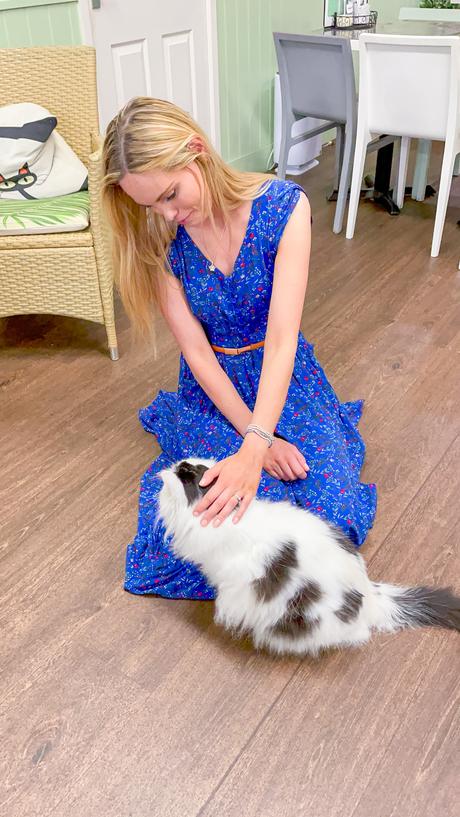 The cats were so friendly and really enjoyed being fussed. They were clearly very happy and content and it was so nice to see that these rescue cats who may have been previously 'overlooked', have a lovely forever home where they will now always be loved and fussed by people who love and respect cats.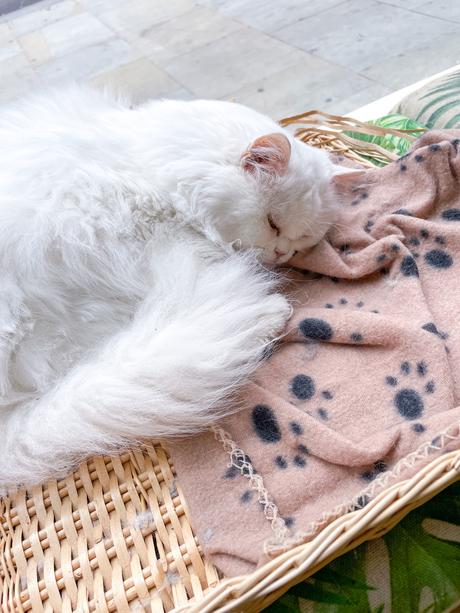 We'd booked afternoon tea as a bit of a treat for my birthday and I absolutely loved it. They offer standard, 

Gluten free, Vegan or Vegetarian Afternoon Tea's - so something to cater for everyone.We had the vegetarian afternoon tea and would definitely recommend it! The cost was £20 per person and that included the entry fee which is normally £5 per person, as well as a drink.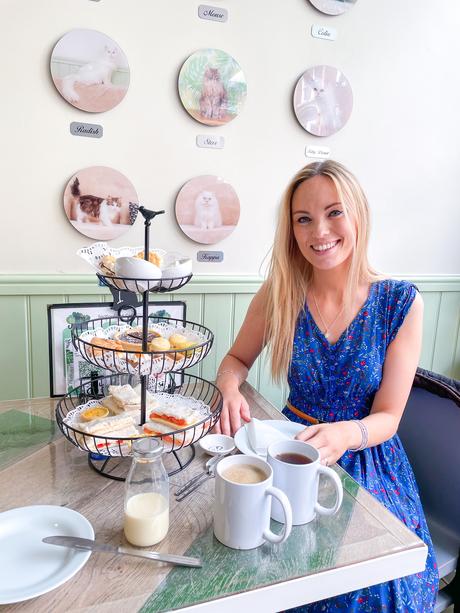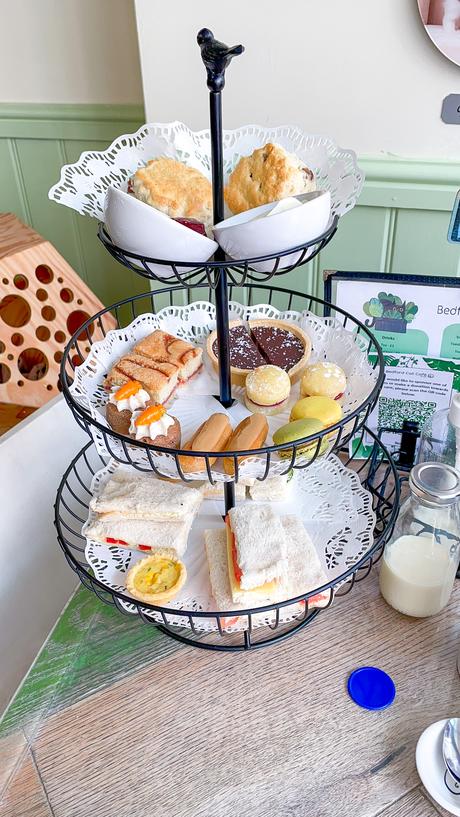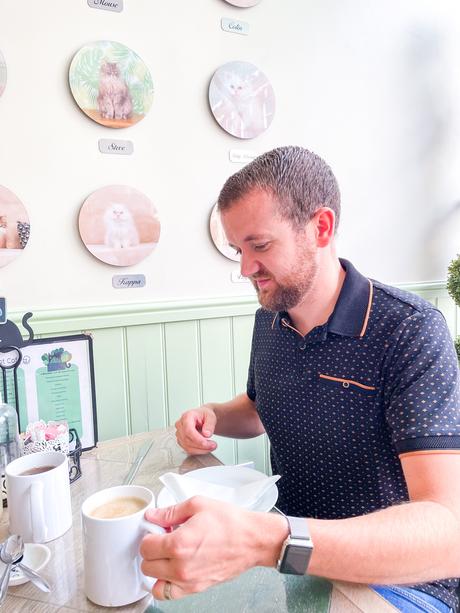 You can also visit without going for afternoon tea. The entry fee is £5 per person (plus £1 booking fee online) and then you can choose something off of their menu (menu here). Bedford Cat Café does not permit entry to children under 6 and asks that for anyone visiting with children under the age of 10 that they bring proof of age as otherwise entry may be refused, this is to ensure the welfare of their cats.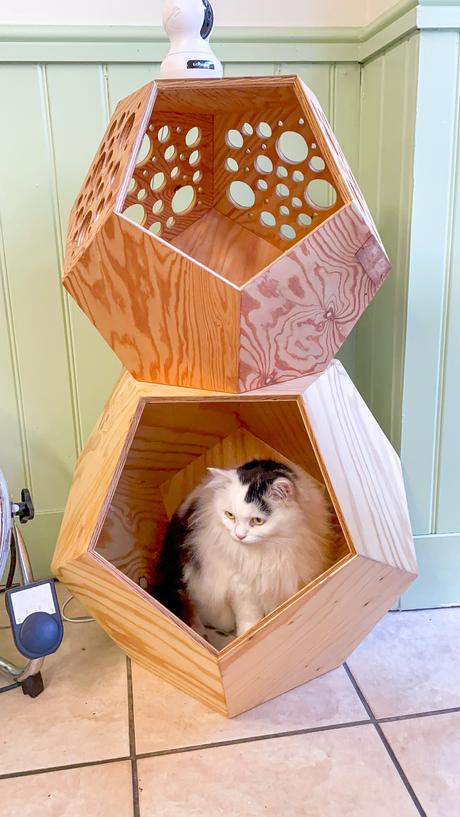 If you love cats, I can't recommend a visit enough! You can visit their website at: Bedford Cat Cafe and they are also on Facebook. For information the address of Bedford Cat Cafe is: 

87 High St, Bedford MK40 1NE
An Instagram video reel I made of our visit to Bedford Cat Cafe:
View this post on Instagram

A post shared by 𝐀𝐋𝐄𝐗 𝐆𝐋𝐀𝐃𝐖𝐈𝐍 ~ 𝔽𝕒𝕞𝕚𝕝𝕪 𝔹𝕝𝕠𝕘𝕘𝕖𝕣 (@alex_gladwin)
Thank you for reading. 
Alex xo