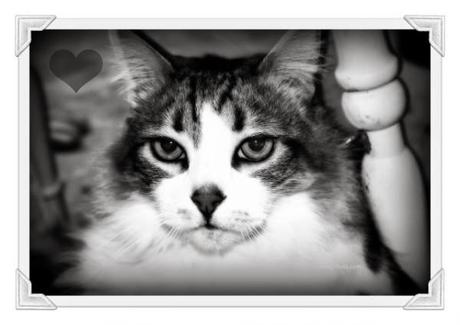 When we moved up to Northern California we knew it would be a fresh start.  A fresh start for our entire family.  My Significant Other, Myself, our bearded dragon, and our two adorable cats.
Unfortunately, right after the move, one of our beloved cats got sick.  Just thinking it was a cold, we thought nothing of it at first, but then one day we came home, and noticed there was blood all around him.  Soon we rushed him to the vet, and we were told the news.  He was anemic, there was a parasite inside him attacking his blood cells, and he also had kidney failure (about 75%.)
We TRIED everything.  Giving him fluids, giving him antibiotics, but our beloved Minnow, was slipping away from us.  Every pet owner's nightmare is having to put your pet down, however, there are times, when they suffer, when it's the choice you have to make.
Today was that day.   We had to put our beloved Minnow to sleep.  It wasn't an easy decision, and the past two weeks definitely haven't been easy around here, however, it brings comfort to know he's no longer suffering.  Losing a pet is never easy.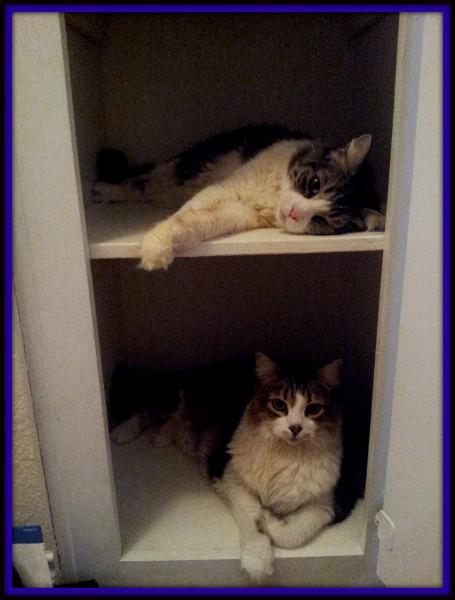 Tears have been shed today.  Stories have been told, but it still doesn't fill that void that has appeared.  Pets really do become apart of our lives, and they comfort us.  They bring us happiness, and they are so forgiving.
I thought I'd write out this list of things our beloved Minnow has taught us along the way:
Be Vocal when you want something
Our cat never held back when he needed something especially when it came to food, and he'd let us know.  The same would happen if he was having issues with fleas or needed some attention from us.
Love Unconditionally
I honestly think the greatest lesson he could teach us is to "love unconditionally."  Every morning we could count on him being there.  Every night we could count on him being there, right beside us, asking for love.  It didn't matter if he was mad at you, if you had yelled at him minutes before, we could always count on him being there.
Be Persistent
One thing our cat truly was.  Persistent.  If he wanted something he didn't give up no matter how many times he was told no.  He'd still go after what he wanted.
Enjoy the Outdoors! 
Another thing he truly love was his love for the outdoors.  Makes you realize that there is such happiness from just sitting outside in the open air with the sun coming down on you and the open air.
And Enjoy Life
It was simple really.  Just enjoy life.  There'd be days where we'd come home and he'd be laying on his back with all four paws up in the air, but he was content.  There were other moments when he realized his brother found a good spot to lay, so what would he do?  Find it and take it away from him.  Or just enjoy the comfort of being around those he loves.
Be Around the Ones You Love
Very much goes with the "love unconditionally" part, however it was simple.  Surround yourself with those that love you.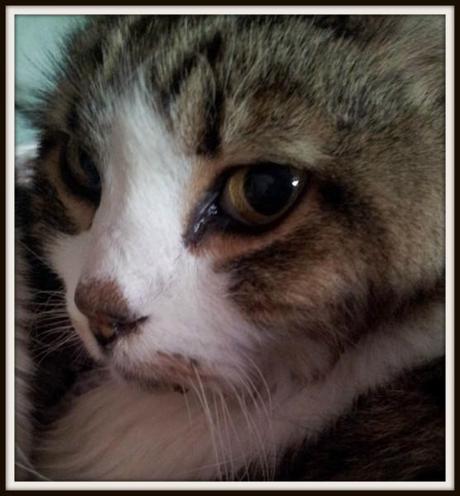 We miss him dearly and don't realize how much until they're truly gone.  My SO and I will be sharing stories every night before bed about our beloved Minnow to remember his spirit.
Tell me about a pet you've lost, or something funny to lighten the spirit around here.  Just needed to get this off my chest.