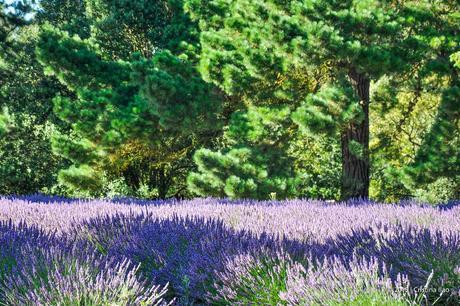 Lavender fields welcome visitors to the farm.
One sunny summer morning, I started out on a day trip to one of Guernsey's larger neighbour, Jersey.
As I only had a day to spend exploring the island, I 
decided to ditch the more popular touristy attractions and go for other interesting options.
After arriving on the early morning ferry and disembarking in St. Helier, I took a 20-minute bus ride from the Liberation Station to 
the Red Houses Shops bus stop 
in St. Brelade, a parish located at the Southwest part of Jersey. After a 5-minute walk off the main road of Rue du Pont Marquet, I was welcomed by rows of lavender beds adorning the entrance to my first destination, the Jersey Lavender Farm.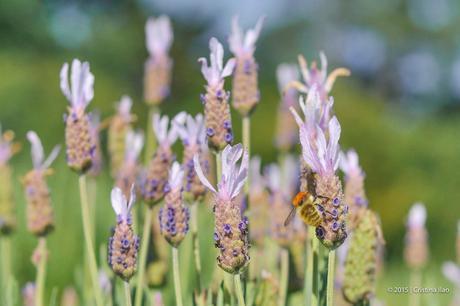 Lusi Pink Lavender
The Jersey Lavender Farm is a family owned business which started about 30 years ago. T
he farm
 is open to visitors from Easter to autumn.
 However, the lavender flowers usually start blooming in late May and are harvested in batches from early-June to early-August. 
I visited the farm in early August by which time most of the year's lavender crop had already been harvested, the last batch being due for harvest the following week.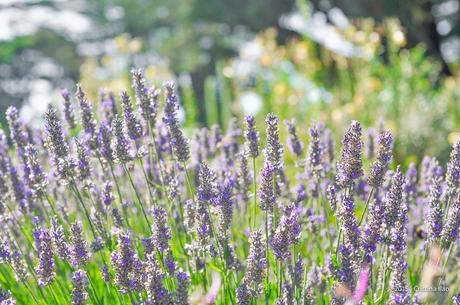 Gros Bleu Lavender
Among the notable areas inside the 9-acre property are the fields planted with six different kinds lavender, a mini garden planted with even more lavender varieties as well as various herbs, a distillery with a bottling laboratory behind it, a tea tree field, a sales area, a cafe and a shop that sells the full range of Jersey Lavender Farm products. When I visited there were many chickens wandering freely around the grounds which seemed to be popular with younger children.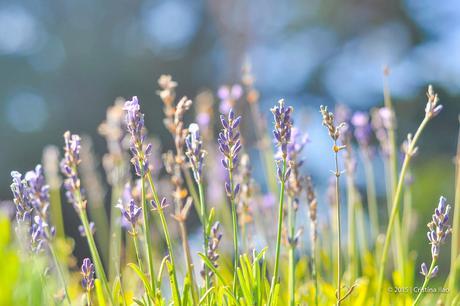 Maillette Lavender
I would recommend attending the educational talk conducted by the owner, Alastair Christie, at the distillery. There is a morning session at 11:30am and an afternoon session at 3:00pm. This talk covers lots of interesting information about lavender, the day to day activities on the farm and a demonstration of the distillation process. Mr Christie is clearly passionate about his business and is an engaging and entertaining presenter.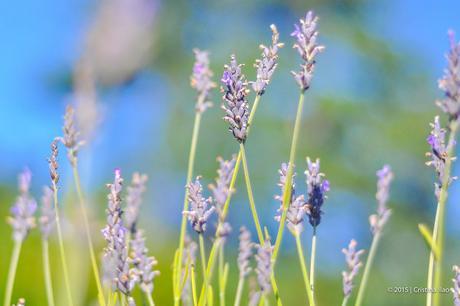 Munstead Lavender
I learned some interesting lavender facts from attending the educational talk.
 There are 39 lavender species, but the most widely cultivated is the Lavandula Angustifolia which is more commonly known in this part of the world as English Lavender. The color lavender was named after the shade of this particular species. I also learned that 
lavender is probably the most versatile essential oil. Though it is most commonly used as a relaxant, it can also be an analgesic and an insect repellant. Surprisingly, it can be found in most household products such as bath gels, hair sprays, hand creams and even in all-purpose cleaners.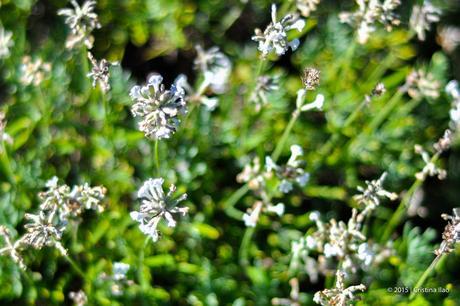 Arctic Snow Lavender 
If you visit the Jersey Lavender Farm you may be interested in stopping for a bite to eat in the cafe, where you can sample some dishes made with the locally grown crop. For example you could try the lavender cherry pie, lavender scones or lavender shortbread. I was not feeling adventurous enough to sample these dishes so cannot testify to the success or otherwise of these taste combinations! 
All in all I was pleased at having made the trek to the farm on my day in Jersey.