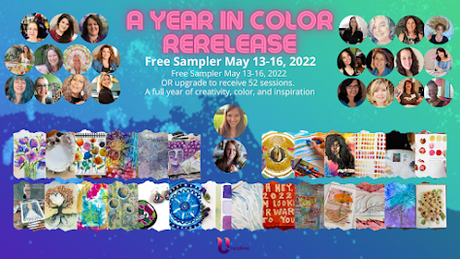 A Year In Color is back with the FREE sampler for a total of 4 days starting Friday 13th May
I was invited by Larissa Russell of Creative U to join her in the online A Year in Color - in my session I show you how to create a mixed media art page.
Larissa and I together with a host of other presenters have created for you an amazing online experience, a full year of creativity, inspiration, and color.
We are offering you a sampler for free. Each presenter is adding two sessions to the A Year in Color lineup, and the first one is part of the Sampler. Purchase today at a discount to get the second sessions from each presenter. You can upgrade for 52 weeks of content, lifetime access, and a Facebook group to share with. From now until May 16th you can SAVE 10%.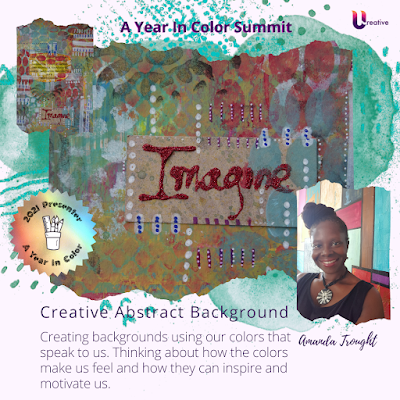 Here is the page and prompt that I work with
Register for this Free Sampler event as time is limited, free access from May 13-16, 2022. Register HERE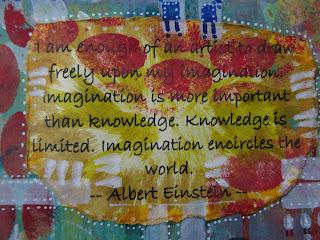 Artsy Second Sunday Art Collaboration
I create this page in the video today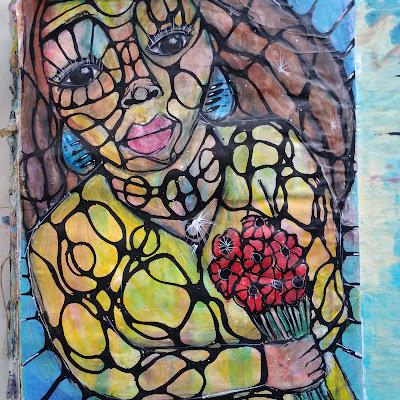 You can see the video below.
You can catch up on previous collaboration projects that I have created with HERE
Messy May Join in the Fun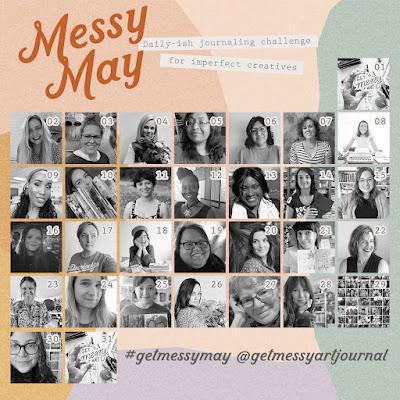 Remember to join me on Thursday 12th which will be my day to share the Prompt - Habit and a creative activity. I also have some bonuses to share
Handmade Foam Stamps - Todays Stamp - Day 88
Face stamps created from foam, cut using a heat tool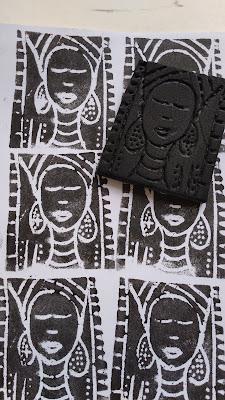 If you would like to see the stamps daily you can check out my Instagram HERE