I know people do these posts with their blog's anniversary or the end of the year. But I feel this important for me to do now. 
Now let me rewind back to that horrific night. I am on Facebook late this Thursday evening because it's Veteran's Day weekend and my son has no school for the next 4 days. I am laughing and shaking my head at the Facebook foolery when I receive a message from an old neighbor of mine. Her mother still lives in the house I spent my awkward high school years in and she reports that's there were some Marines at our door step. I wasn't sure why. All I remember is that my father only a couple weeks before tell me that my brother's been AWOL for the last 6 months that previous week. And just thought they were looking for him. I immediately send my little brother a message telling him to be careful and that there were people looking for him. By then my heart is racing I'm extremely worried and stay up a bit later waiting for a response. Then I receive a message from a cousin that said, "JERRON GOT KILLED". I immediately tell her to "fuck off" you don't play with me like that. Then I look on his wall and then the messages come flying in. I scream my husband comes running downstairs, I tell him and we just sit there and cry together. My husband never met my little brother, but seeing him hurt like he's known him all his life made love him even more. The rest of the night was filled with tears heart aching more and more talking to family. 
I spent my time home honestly fighting with my parents over past times. I had an attitude with and anyone everyone. I was literally wishing someone crossed me. I was in fight mode. Thankfully before I left my parents and I calmed down a lot and talked like normal people and I've never felt closer to my parents since then. I had a lot of hurt in my heart and anger towards both of them for many many years. But I realized finally life is too short. The evidence was before my eyes, my little brother, a hero, MY HERO is dead. Barely 27 years old. My brothers, whom I grew up with, were reunited after 7 years in funeral home and that hurt me even more. My little sister was there too. It made me angry that it took this for that to happen. 
So after returning back home to Germany, I was a depressed mess. Luckily Christmas time was around, so I did distract myself with cooking and baking. But there were a lot of tears. Finally I realized I had to stay strong for my mother and my father. I felt they were so strong to even want to LIVE after losing a son. I know I wouldn't want to.
In wanting to stay strong for my parents and family, I got a little bold, for me. I decided that I was going back to school and I will travel. Those were two things that frightened me being a mother. The big factor was the cost of each. But I did and am proud I did.
Since January, 
we've
 been to Czech, Belgium, France (
we've
 been there before but we explored different cities), we also traveled to Cologne in Germany but as a weekend trip with the kids, 
we've
 seen a lot more of Germany going to Stuttgart every weekend, when I was school the first session, we went to a couple of amusement parks with 4 children (my husband's son was visiting from America). We have seen a lot of things. We have two more vacations planned before the year's end. It makes me proud to be able to see so many things. To take advantage of my time in Europe makes me very happy and blessed to have had the honor to live in such a wonderful place. I am also a full time student with three children under 7, which terrified me only a year ago. But I am strong. I have an amazing husband who's not afraid to take on more responsibilities while himself completing his degree. I am so proud of him.  My classes this session are more strenuous. So I am on the computer constantly and stressing over everything. He is always there for me. He cooks dinner, washes the kids, cleans up the house. I am very blessed. We complement one another so well I think. I am looking forward to December 15
th
, and then I will have a month off from school. 
I've
 already planned my Christmas Dinner Menu and baking. We have even more Christmas 
decor
 in our basement ready to fill our home with cheer. Christmas time this year and last has been the biggest blessing to help keep me going.  Life is too short to hold grudges. Thank you if you read all of this!  
Some pictures:
Chris and son in Texas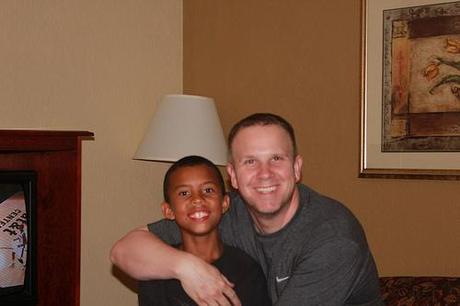 The courage to coninue my natural hair journey. I was close to getting a relaxer in February. This is me in September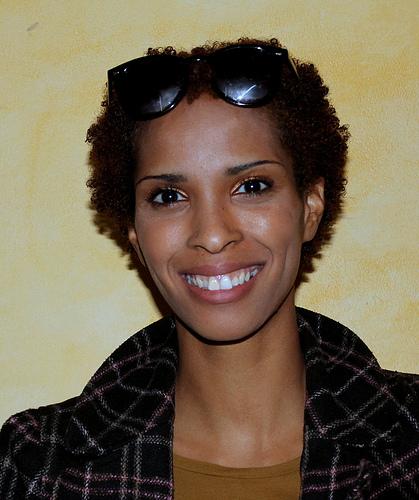 My babies in Cologne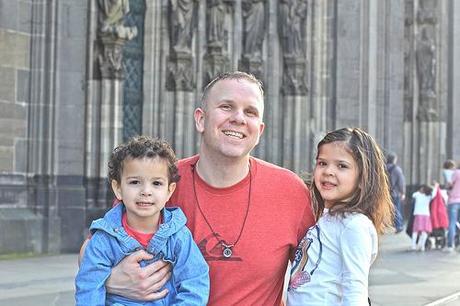 Me and my babies in Prague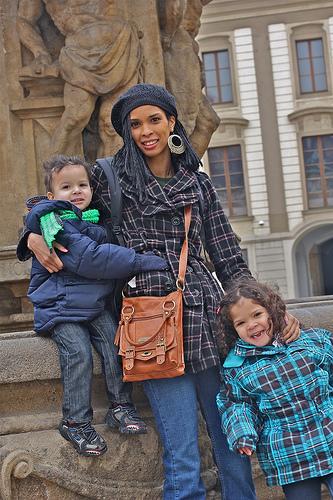 Me and the husband's weekend alone in Brussels Belgium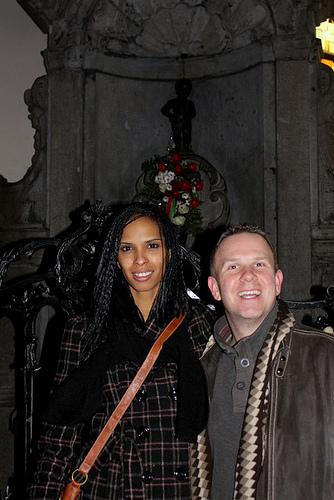 Me and my son before he left to spend time with his paternal family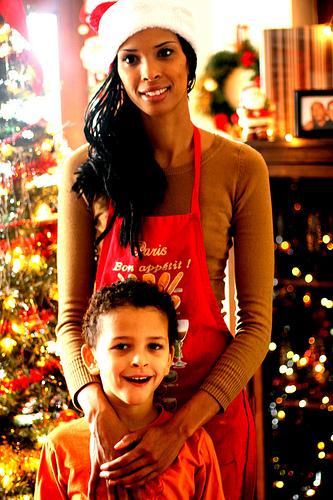 Christmas. My house will look a lot different this year. Look out for it.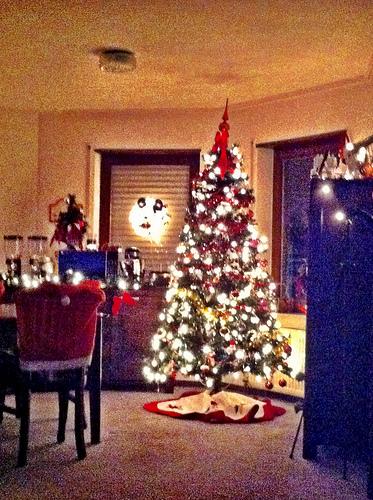 Braving Santa's knee this year (Amara!)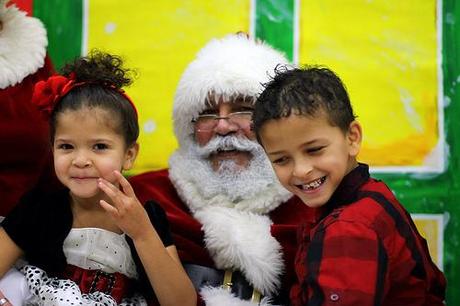 Wissembourg France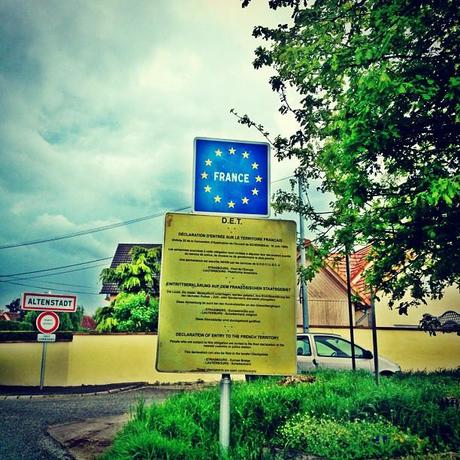 Thank you for reading! Enjoy your day!!!!!! Honor a Veteran today hey I am one ;-)