Ever since we took our first big "adventure walk," B and I have been dreaming up fun day-trips around New York that focus on walking around an area of the city that's unfamiliar to us. It's a fun way to be a tourist in my own city… it's so easy to get used to a routine and much harder to explore new things.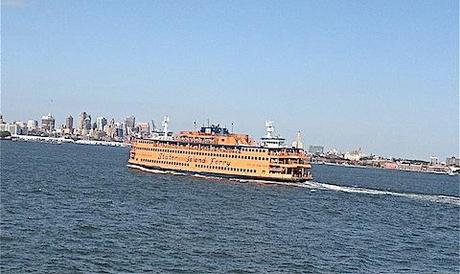 We knew we'd be walking a lot, so before we left we fueled up with hummus (four kinds!), pita, salad and fava beans at Hummus Place.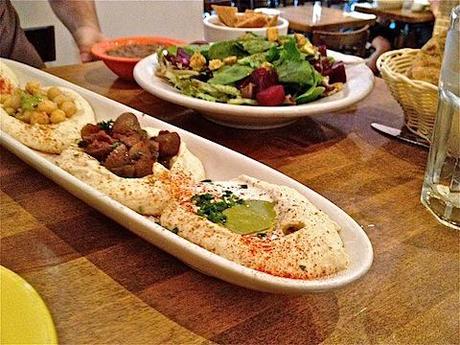 We took the 1 train down to the last stop, South Ferry, where we got in line to board the (free) ferry to Staten Island.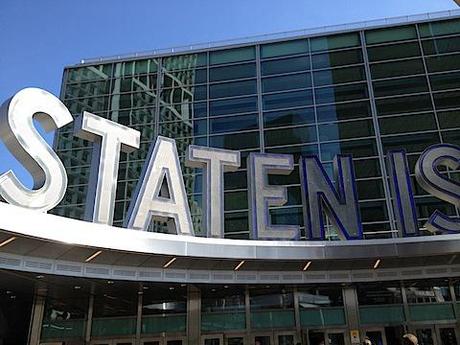 Organized chaos! There were a lot of people waiting for the ferry. I can only remember riding the boat once before, and it was about 15 years ago. It was fun!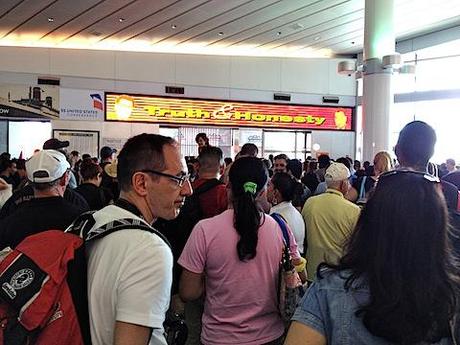 After a relaxing 30 minute ride, we arrived in Staten Island and were greeted with a beautiful view of Manhattan. This is the second time I've gotten such a good look at the new World Trade Center!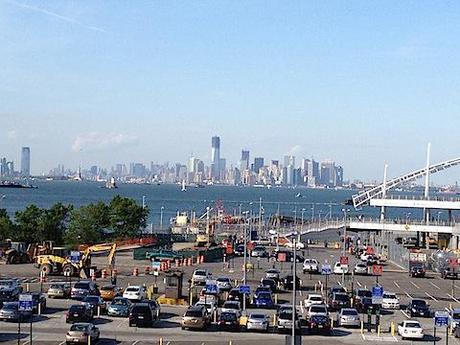 We tightened our laces and made our way to Snug Harbor, a huge public park, cultural center, art museum, and event space.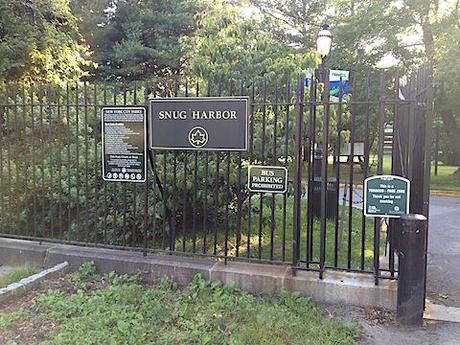 There was a big greenhouse, too, and lots of interesting plants growing around the grounds.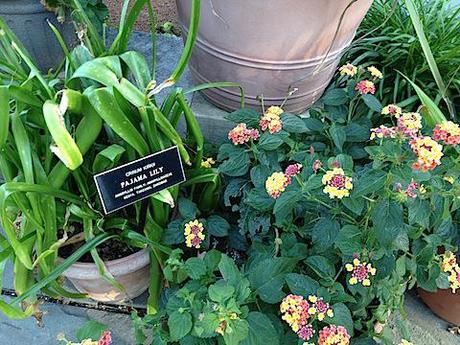 We strolled around, smelling the flowers and remarking on how strange it was that we were still, technically, in New York City.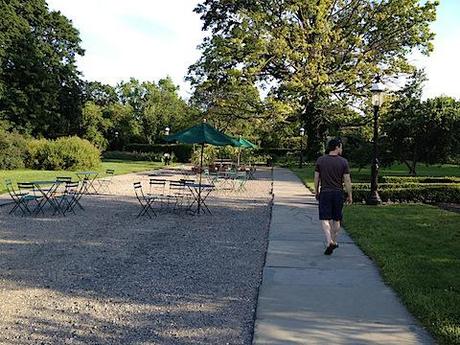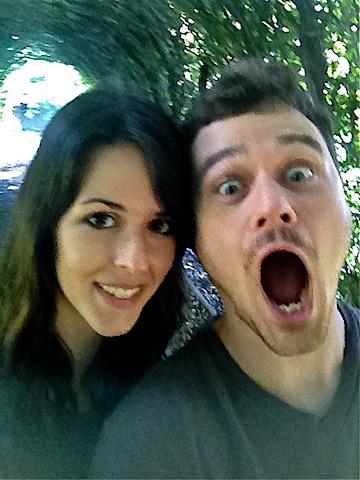 Snacks to tide us over until dinner!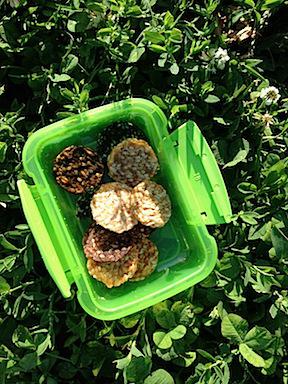 We rode back on the ferry just as the sun was setting. New York, I love you.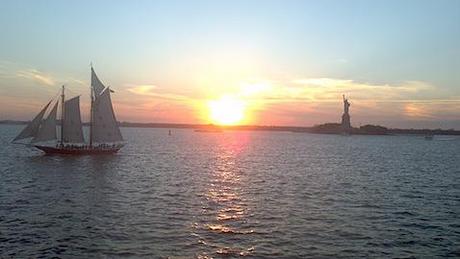 We ended up going to a late dinner at Café Blossom, which has been on my "epic restaurant list" for years. As the sun set and the moon rose, it grew pretty chilly, so we shared a pot of hot lemon lavender mint tea. Cozy!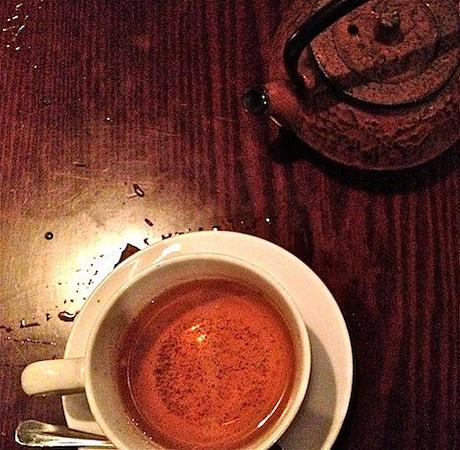 There wasn't a single menu item that didn't sound amazing, so we ordered two appetizers and an entrée and shared everything. To start, the black eyed pea cake with yukon potato, red pepper coulis and chipotle aioli. My parents and I had tried this before at V-Note (Blossom's sister restaurant) and it was just as good as I remembered.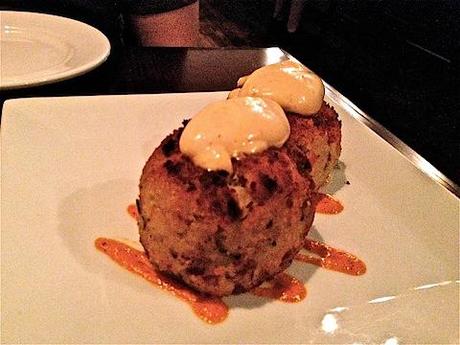 Remembering how good V-Note's sweet potato gnocchi was, we tried the garlic herb gnocchi with sautéed brussels sprouts, white bean purée and fresh lemon. One word: YUM.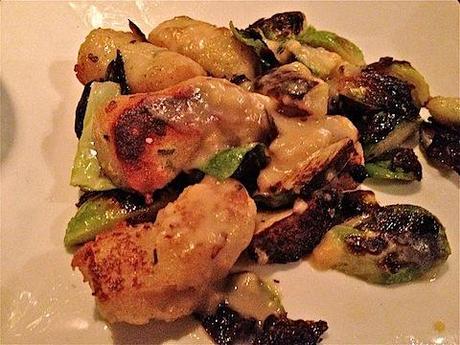 Before I tell you about our entrée, I have to admit: I was skeptical that I would like it at all. Marsala- a typical way of cooking Italian chicken with mushrooms in a red wine reduction- has never been something I've craved. But now, friends, I can't stop thinking about it! This seitan marsala with sautéed kale, potato mash, sautéed mushrooms, fennel, shallots + marsala reduction was to die for. It was light and fluffy- the opposite of what I'd imagined- with so many different complementary textures. I want to try the rest of the menu, but it will be hard not to order this the next time I go!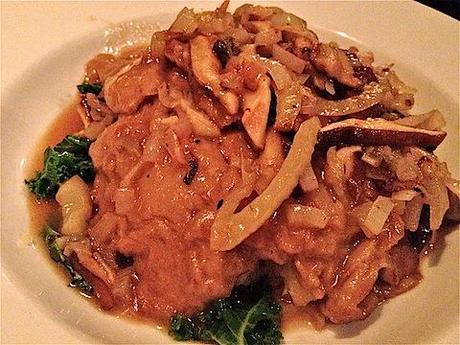 Lucky for me, B has a sweet tooth (especially when it comes to chocolate cake). We split a (huge) slice of chocolate cake for a sweet ending to a perfect day.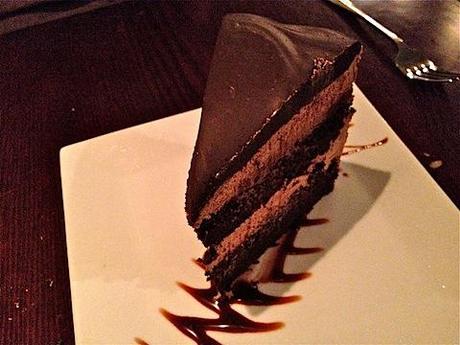 Have you been on any adventures lately?