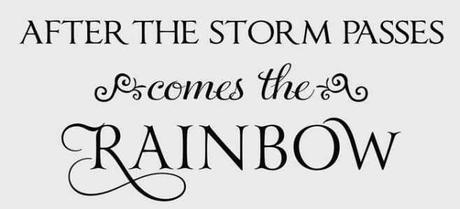 Google Image. Vinyl designs by CJ
My last post really had several people concerned. I appreciate the comments and the messages and those of you who basically got a slap in the face wake-up call with that post.
I assure you all though that I am fine, the kids are fine, and my dogs and husband are all fine. No pun intended. Seriously, unlike my last post states we really are fine.
This isn't the first time that some of you have seen me fly off the handle like I did yesterday. In fact, many of you who have known me for some time now, know all too well how hot-tempered I can be. And although I was angry when I wrote the post I assure you, I have had time to calm down and work through those overwhelming feelings and emotions.
I also want to say that, unfortunately anger is an emotion that must be expressed on occasion or it will do more damage later on to others and ones own self. It is a very explosive and extremely volatile emotion and as you all know, it had built up like a pressure cooker inside of me. If I hadn't closed the lid so tightly and let some of the steam escape occasionally, I may have been able to stay calmer and have kept a cooler more level head instead of blowing up like an atom bomb.
The post I wrote, wasn't meant to upset those who really do care and check in on me frequently. It wasn't aimed at any one person specifically. In a nutshell, it was directed at society as a whole. It was a "Wake the fuck up people you aren't the only ones struggling!" type of message. Which I admit, I most certainly could have portrayed my feelings in a less demanding and ignorant manner.
We have become a society of immensely selfish people. We allow our lives to be entirely consumed with so much trivial bullshit that we cannot possibly think of anyone else and how their lives may be turning out for them. We quickly jump from one thing to the next without stopping and realizing that even though we have moved on from the sadness and empathy we had once felt for a friend, that maybe they were still not over the thing that they had went through. (Example: my sister's death and my family's health and financial situation.) We are so quick to forget about our grieving friends feelings and if they don't constantly remind us about their situation, it slips to the back of our minds. The more time that passes the more we believe they are no longer hurting and it not only shocks us but often time annoys us that they haven't "moved on" yet. But, that is not how some of us see it and those of us who are on the receiving end often times get angry because our friends have left us stuck in time when they swore they'd always be there. We feel abandoned and neglected. As time continues to pass, we often feel alone because the world just kept on spinning while we stood there dizzy in need of assistance. We don't want to ask for help because we don't want to be a bother to anyone and we get angry because no one ever needed to ask us for help we just did it. It becomes a vicious cycle that many don't break until after they have lost many people from their lives. And even then it may still  continue.
Don't get me wrong, I'm just as guilty as everyone else. As I was writing my last post I knew exactly what it was I was saying, feeling, and projecting. I also know it came off very childish in a whole temper-tantrum sort of way. I was screaming for attention and oh boy did I get it.
But not only in the ways you might imagine. Letting all of that anger and emotion out really helped me to see things in a different light. I realized after writing it that I am not the same person I was before as I thought I was in my post. I'm really not that depressed, weak-minded, angry person anymore. I know you are shaking your head at me, like wtf is she talking about…the post was full of depression, anger and weakness.
Yes, it surely was. I thought it was all that built up stuff coming out and once I could calm down enough to reflect I realized how much of the past 7 months were actually anything but anger, depression and weakness on my part. Regardless if I was truly feeling and dealing with the emotions or just flitting back and forth between them, I did have many more happy and content days than I did depressed and angry days.
I have gone through a lot in the last year and a half and my writing reflects that. I know I don't need to tell any of you who have been by my side throughout it all. What I learned in this experience was that I can no longer hold things in and just wait hoping they go away. I also learned that I have a good handful of online people, be it family or friends, who support me more than I was aware of or wanted to admit. Also, that I am a writer and as such I have to write. It doesn't matter if I am a paid writer or if I am nothing more than a blogger with a never realized dream… I HAVE TO WRITE! So, the best thing for me to do is give you all smaller doses of my mind more frequently, instead of bombarding the world with larger doses all at once like I did yesterday. Not only is it better for all of you it is better for me too.
So thank you all for bearing with me through my ups and downs. Thank you for reaching out to me and letting me know you care. And above all, thank you for always allowing me to be who I am, even when I am not on my bestest behavior.  Nothing in this world feels better than the love I have felt in the last couple of days from those of you who prefer me just the way I am. I can now move on with my head held higher just knowing that I do indeed have  several shoulders to lean on if I just reach out for them.
Oh and before I end this, I'd like to give a special shoutout to my new readers and followers. Thank you for joining me on what was a very difficult day in my life. I hope you stick around and continue to ride with me on this crazy ride that is my life.