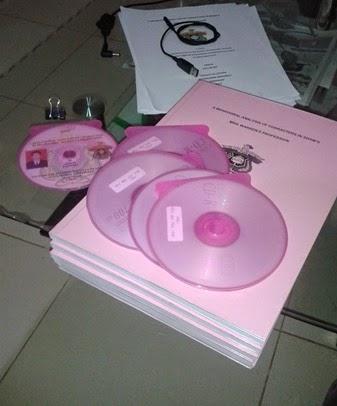 I provide my undergraduate thesis to download for free in case you need to use it as your reference. Please note, by downloading it you agree to put the source of this undergraduate thesis for your writing, which is addressed to me as the writer. I toiled, worked really hard, and cashed out a lot of money to get this thesis finished. Plagiarism is a sin in our academic sphere and against copyright law. Please respect! [Download here]
ABSTRACT
Arwin. 2014. A Behavioral Analysis of Characters in Shaw's Mrs. Warren's Profession. (Supervised by H. A. Lukmanulhakim Jaya and Agustinus Ruruk Lilak).
This thesis is aimed at analysis to reveal the characteristics of the characters in the play Mrs. Warren's Profession written by George Bernard Shaw in 1893. The analysis is focused on the behaviors of the characters and their relationship with the others. This fiction discusses about a woman, who worked as a prostitute in Victorian England as impact of capitalism. The drama presents two major characters, who are Mrs. Warren, the mother and her daughter, Vivie Warren, and four minor characters, who are Mr. Praed, Sir George Crofts, Frank Gardner, and The Reverend Samuel Gardner.
This research uses structuralism approach that focuses on the intrinsic elements in the literature works like characters, plot, setting and theme. Furthermore, the writer also uses qualitative method in reporting the analysis, because the data taken from the object of the analysis is in the form of words, sentences, and utterances not numbers. Considering that structuralism approach does not need secondary data to analyze the aspect of character in literary works, the writer does not take other data unless the drama itself as the main source.
As result of the analysis, the writer concludes that although all characters in the drama are just fictional, it reflects that every human being has different behaviors to achieve their dream by their own. This is obviously found on every characters in the play. Mrs. Warren, who is a mother to Vivie forces her to be an obedient and respectable woman by providing financial support. However, Vivie refuses it because she thinks that she is highly well-educated, agile, mature, and already self-sufficient. Meanwhile, Frank Gardner is attracted to marry Vivie only for her intelligence and wealth that will be inherited from her mother. Mr. Praed appears as an old friend of Mrs. Warren, and is disposed to befriend with Vivie. Sir George Crofts is also attracted to marry regardless of his older age. However, Vivie refuses it, but he is still insisting that she would become a wealthy young widow due to his advanced age. Reverend Samuel Gardner, who is Frank's father in the play works as a local clergyman. However, he is depicted as a hypocritical person because he had ever purchased the service of Mrs. Warren in prostitution. All characters in the play bring positive behaviors and convey positive values, but occasionally they also display negative traits and attitudes such as being selfish, arrogant, and temperamental to get their purposes.