Life has various ups and downs planned for you. Some ups project you so up that you tend to believe that you are riding in your dreams. You pinch yourselves, and you realize that its reality. One such experience came in my life, spanned in form of several unforgettable moments, in form of ILP (Initial Learning Program) at TCS. Getting a job was a huge joy, the experience I had during my training for this job was beyond any definition for joy.
I stayed in I-202, at Madhuram Greens. My ILP held at Gandhinagar, Gujarat. And as I say I-202, smile comes on my face. My roommates, Ankit, Prajesh and Aditya, they have become an integral part of my lives. Each of them are so close to me now that during the phases when I am feeling lowest, I recall memories where I was with them and that is enough to spread smile on my face. I will not deny that Ankit has been the only person with whom I came this close, ever in my life. He is a man of finest nature, and with an upbringing which is rare to find now. I am a moody, and react differently at times, and that is because of the turbulent thoughts which churn inside my head from time to time. If I had caused any trouble to my friends, I beg pardon. Other than my roommates, every person from my ILP holds an important place in my heart. This post was supposed to come quite before. But courtesy goes to my hectic project, which keeps me away from my social life these days, both online and offline. I wanted to make this post a collage of memories. Some mad photography I did there came to my rescue, and them I have included here in this post.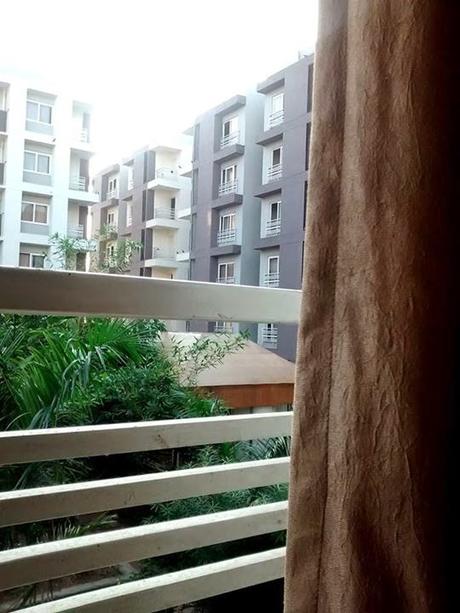 View of Madhuram Greens from my room.
Aditya, Ankit and Prajesh, at AlphaOne Mall, Ahmedabad.
Aditya, Ankit, Me and Prajesh. While we were returning from AlphaOne mall in auto rickshaw.
It was my first time at KFC. And I tried veg.
Ankit's garba performace. :D
Its Nikhil in the blue T-shirt, dancing with kids. Umm... Not his kids though. :P
Happy Birthday Ankit... On his birthday.
Happy Birthday Prajesh... On his birthday.
The crazy me too. Aditya, Me and Prajesh.
Happy Birthday Aditya. Bewildered he was; it was not his birthday. But still... :P
Happy Birthday Vanshika. :)
Celebration on our first salary. :)
Me, and Ankit, at Adalaj Steep Well.
Aditya, Ankit and me, at Vaishnav Mandir, Sarkhej.
It was not my birthday either. But still... :P
The period of three months passed by in a jiffy. Time for graduation from ILP came.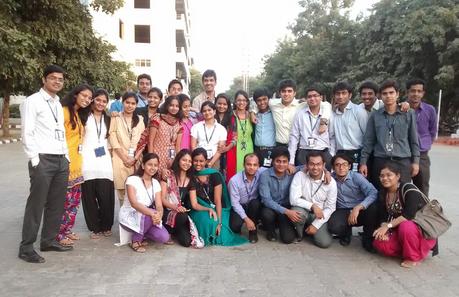 Our batch. AJA 50, on the very last working day for our ILP.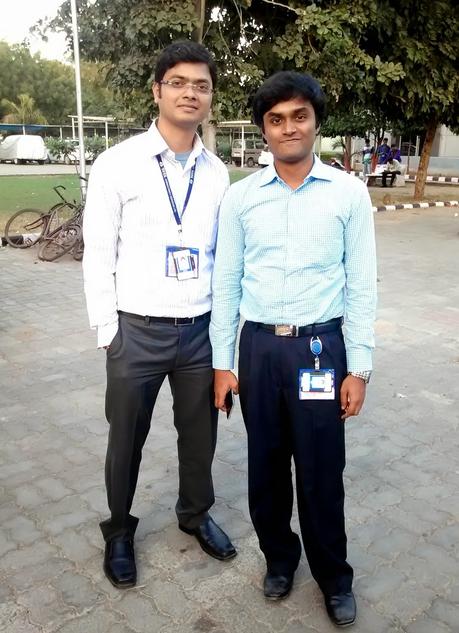 Me and Sanjay. We shared the same cubicle. He sat on my left side. He is one of my dearest. And a very good human. I wish to meet him soon. We have a lot to talk about. :)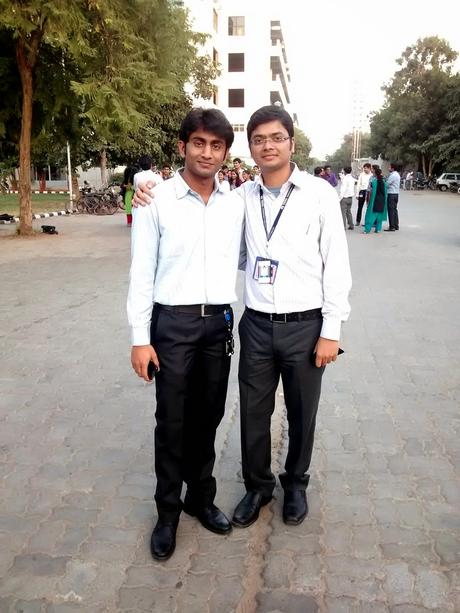 Abhinav Kashikar, CR for AJA50, and me.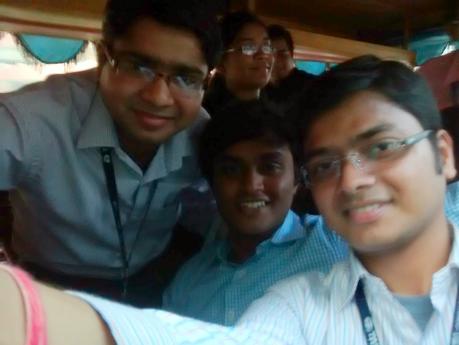 Selfie. On the last working day of our ILP. Ankit, Aditi, Sanjay, and me.
Words are not enough to describe the moments I have lived during my ILP tenure. I consider myself lucky that I got my training with such lovely people, from such wonderful faculties. TCS Garima Park, Gandhinagar, will always have an important existence in my heart.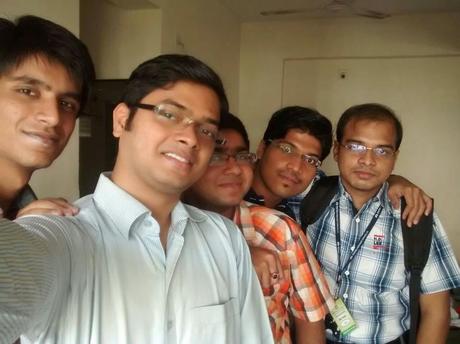 Here we have, Killing Machine, Bravo, ***** ****, RAMBO and Stealer. :P :P