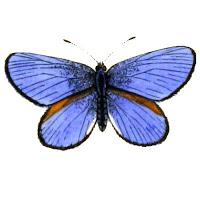 Ahem. Getting back into the bloggy saddle is proving harder than I anticipated! Life here is still a hard struggle at the moment so my energy reserves are finite. I can't blog like I used to. However, I want to resume regular life back here as I miss you all. So I'll keep up these shorter posts with that aim for the next little while, okay? Now, time to fill you all in on recent Planet Joy happenings! 
The past 5 months have flashed by. I've had some welcome successes, numerous efforts and a few disappointing fizzers. All part of the mix when setting up a craft business, I guess. I've learnt that you're always learning as you go. But all up, it's been a huge positive in our lives, especially during this tough time. Yes, joy has really rushed in - I'm so delighted I chose that name. I need more positivity in my life!
What I'm making
Fabric wrapped wire names and words 
The most popular pieces so far have been my hand-bent wire words and names which I wrap in fabric. Liberty of London Tana lawn is my favorite choice but I also have an ever-growing range of plain fabrics as well.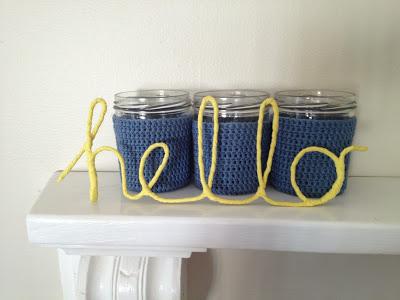 My top-seller is this yellow 'hello'. Keeping up with the demand is tricky!
Here are some of the names I've made - I love custom orders.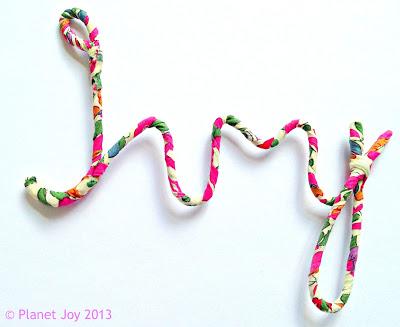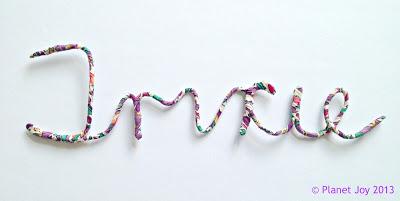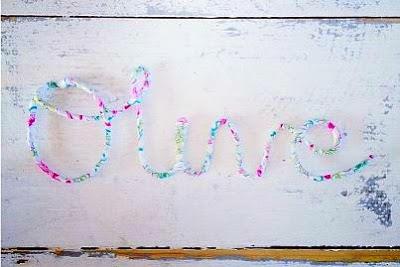 And here' s a word.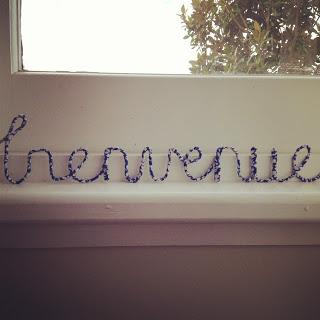 This has proven popular as well.

Liberty wrapped wire phrases 
The possibilities I can create are endless.
Here's one I made for my *room of my own*, for example.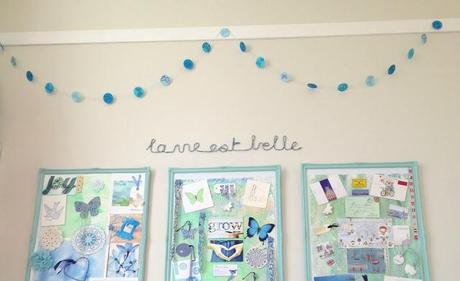 Liberty wrapped letters and words
A goodly number of you have ordered your initial. Love that. Here's Annie's.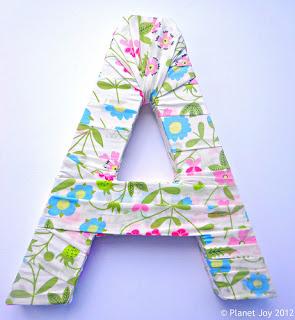 And here are some words.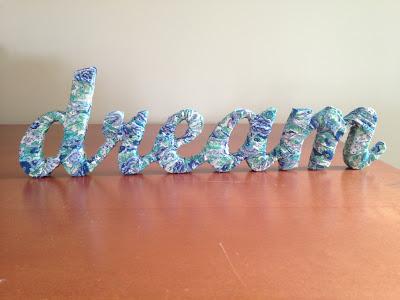 One for my fellow Francophiles.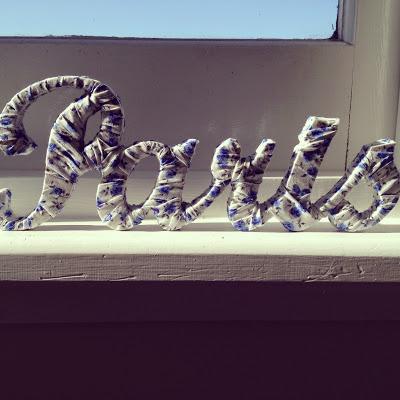 And one for us all.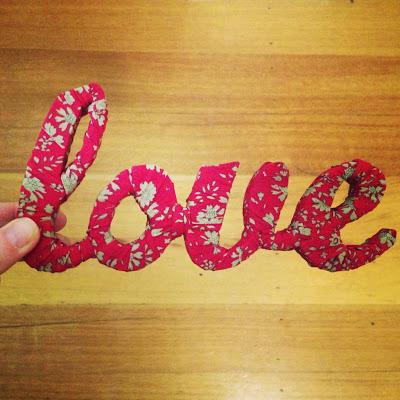 Let me know if you have any requests. I'll see what I can do!
Liberty wrapped decorations
I've also played around a little. Here are the results.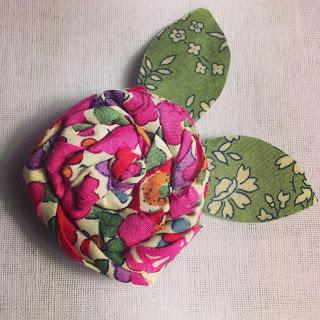 A brooch.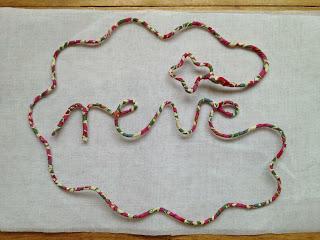 The French word for 'dream'.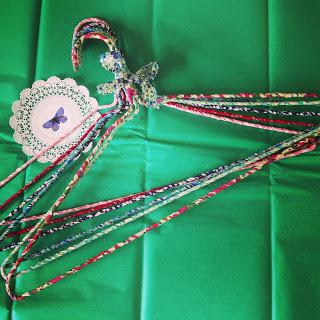 Covered coathangers.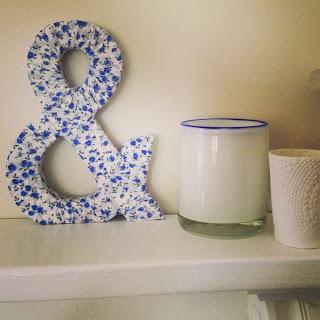 And an ampersand. Blue and white to boot. Happy days!
Wreaths
I started off making beribboned wreaths which several of you snapped up.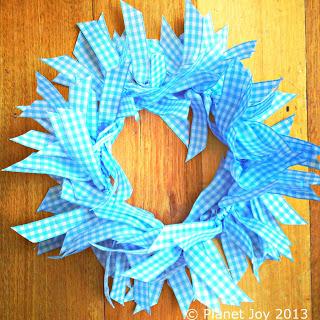 Then I branched out to dupion silk - thanks for the suggestion, Sam!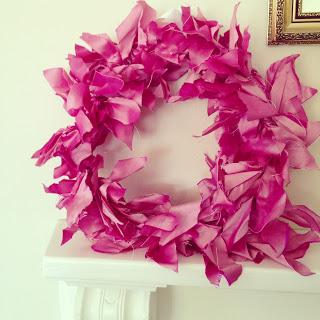 I made one like this for gorgeous Romy.

This black one is so striking. And deliciously tactile.
The big ones use a meter of silk, if you can believe it. I've just found a fabulous source for it so stay tuned for some different colours!
My market experiences so far

I've attended three markets so far. The first was lamentable. It was in January, a notoriously (I since discovered) difficult time for craft markets as everyone has either maxed out their credit cards at Christmas and/or is on holidays. Here I am at the beginning of the day.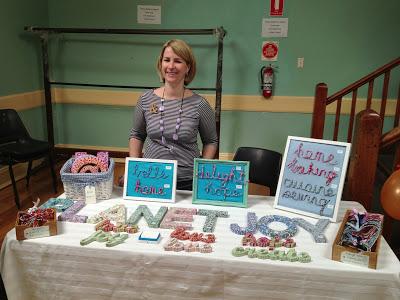 Fortunately, lovely Mel visited me with newborn Flynn which lifted my spirits, as did a surprise appearance from Anita who was holidaying with her family.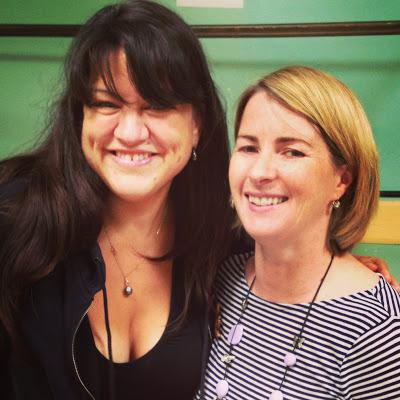 I then had a crazy weekend with back-to-back markets. Here's the first which was slightfully more successful.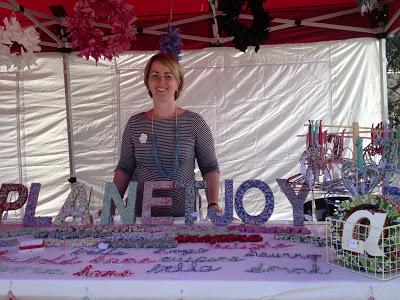 And the next day, I backed up here. This was a fizzer as well.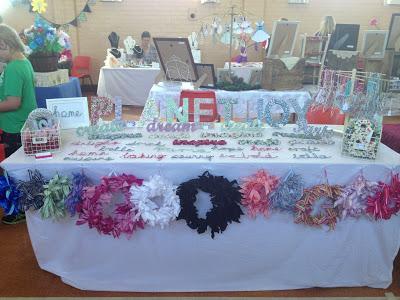 However, I am glad I had the chance to meet people, showcase my pieces and come up with ideas for improvements. There is a silver lining there!
Find Planet Joy on Facebook

Yes, I'm there! I'd love to see you over at Planet Joy's Facebook page. Many of you have already kindly 'liked' the page which I really appreciate. I've made new friends and connections there as well - just my thing. 
I am still learning the ropes about how to run a FB fan page, though. It's so different to having a personal account. After getting comfortable here over the past few years, I'm finding it challenging to have to start from scratch and assume no one knows anything about me. Building a community there will take time, I know. I just have to be patient and keep posting there regularly, something I haven't done lately.
Do share if you have any tips about how to run a craft business fan page on Facebook - I'm sure we all can learn something!
See Planet Joy on Instagram 
You can also see my work over here as well as other snippets from Planet Baby. I'd love to see you on Instagram - please say hello if you haven't already.
Oops! This was meant to be a short post. Hmm, old habits die hard. Time to post this and scoot to bed. Night!