If you've been a reader of my blog for a while now you may remember THIS post where I told you about what the brand new travel site Amadeus. If you didn't see my post or if you haven't yet heard about Amadeus, then let me tell you a little about it..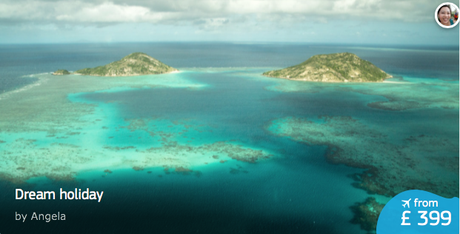 Who are Amadeus.net?
In a nutshell - they give us access to one of the
world's largest databases of flights
and other travel services so we can quickly and simply create a Travel Plan. We can then save these plans, amend them as many times as we like, and then 
even
 share them! 
AND we can also browse through Travel Plans other users have created (if they've made opted to make them public) to get inspiration and use them as a base to make our own! Which I personally love the idea of!
"Why spend

 time and effort jumping around different websites looking for the right flight? When you 
can do all your research in just one place!"
The site is still relatively new, and the team 
behind
 it not only welcome feedback, but are constantly striving to improve the tool for us - it's users. So with this in mind I thought that I'd share my own feedback and also ask you - my readers what you like about the 
site
 and 
what additions to it you'd love to see further into it's development?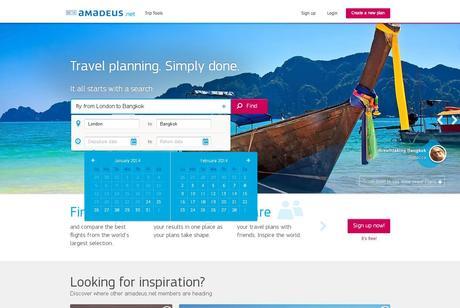 The reason why I love the site:
I really like that when I start a search, I am able to see when it is cheapest to fly and on which specific days!

It's great that it's a 

non-transactional site

. 

So no matter how well I plan my trip, I have to leave the site in order to complete the transaction. 

I am a big fan of the 

tools 

section, where I'm able to see things like what time it is currently in my chosen destination, what the weather is like and also find out about the currency and conversions. 

Creating travel plans and being able to share them is, for me, another great aspect, I also love being able to browse other peoples plans and take inspiration from them for our future trips!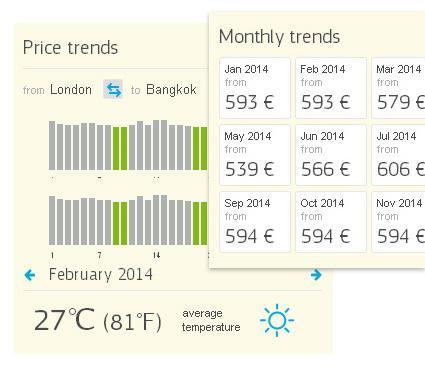 I have a feeling that Amadeus.net is going to be big! And I really hope that they'll add hotel searching - I'd love to be able to perhaps see the cheapest hotels at my destination via a search and then add these into my travel plan. This would be such an awesome feature and one I suspect we may well see in the future. And perhaps even further in the future, I'd love to see a tool to help us find local things to do in the area - that would be fab! 
I'd also love to see the development of a mobile app so that the tool could be used on the go. It's always the way that I'm 
round
 either friends or family's when we start talking about travel plans and so it would be great to be able to pull out my phone and get planning! I'm pretty sure this is in 

the

 pipeline, so it will be exciting to see!
If you haven't already, I really do recommend you giving the site a go yourself. Even if you're not 

travelling this year, you could have a go at creating your dream holiday travel plan over on the 
plan creation page:
https://www.amadeus.net/projects/new
. Like I said above, it's a non-transactional site, so don't worry you won't need to spend any money to do so! 
Please do leave me a comment below telling me what you'd like to see in the future from this site? Do  you too want to have the option to search hotels? Would you like to see a mobile-app? 
Let me know below!

Never miss a post:  Follow via 
Bloglovin 
|
Subscribe to Bump To Baby by Email
Get Social:  | 
Facebook
  | Twitter | Instagram