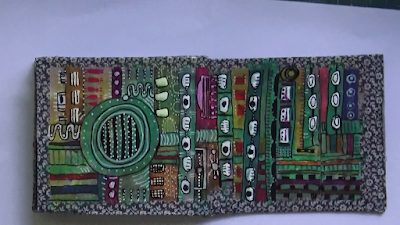 In todays video we are going to create this page.
You can see the video below. It was fun to create, the pages were prepped beforehand, which makes creating a lot easier as you don't have to worry about the whole process.
I did a flip through of the art journal which you can see below.
It is one of my mini art journals that I shared

I love working in journals of all sizes, the smaller ones work well if you want to create on a smaller size and you have limited time. Either way spending time being creative on a daily basis is important for your health and wellbeing.
Check out the art journal playlist on my YouTube channel. For additional exclusive content you can check me out on my Patreon platform.