Welcome to the Arts and Wellness Cafe, in this video I will be sharing about the Materials Bank that I have visited and picked up some items to create with.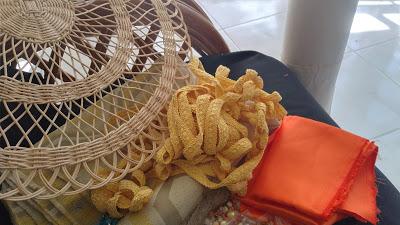 The Materials Bank was initiated by the NCF (National Cultural Foundation) to provide a space at the Queens Park Gallery for supplies and materials that creatives can access for FREE.
Check out some of the things that I got on this visit.
I would also love for you to share about your creative journey, what are you working on at the moment, what creative challenges have you been having.
As always, stay blessed and be a blessing.