The colours are changing and the weather is definitely starting to cool, autumn is well and truly here and whilst it may be cold outside, it brings me so much warmth and joy. It really is my favorite time of year.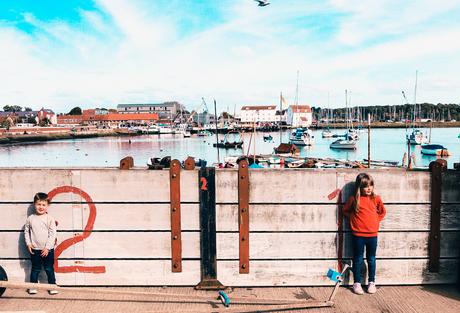 These past two weekends have been slowly lived and whilst not doing much may fill parents with dread, my two have really benefitted from having a little downtime at home. I swear their schedules are getting busier and busier as the weeks go by and sometimes it's ok to just have a little time at home. We've had lazy mornings filled with magazine reading, coffee drinking and play. I don't think I've felt this relaxed in a long time, I just feel very content and happy with life at the moment.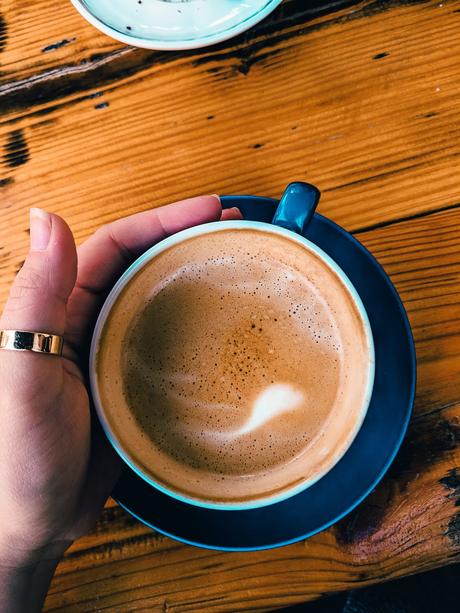 Yesterday, we decided to go and blow away the cobwebs and take a walk around Woodbridge. It's about a 45 min drive away from us but we've only visited a handful of times. It's a town that always makes me feel relaxed when I visit. It has a laid-back vibe about it, I'm not sure if its because its next to the water (which always gives me a sense of calm) with the boats bobbing along in the harbour, or the beautiful cafes, pubs and restaurants that are on offer. It's definitely a place we'd like to visit more, perhaps even for a date night. They have a boutique style cinema with a restaurant that I'd quite like to visit.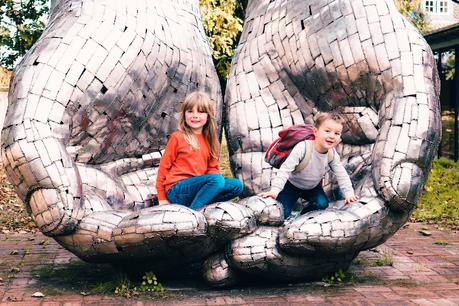 When you visit Woodbridge a walk along the Deben river is pretty much mandatory.  Everywhere you look the scenery is just beautiful and it makes for the perfect setting when you decide to do an impromptu photoshoot! The children were very kindly sent jumpers from
GANT's autumn range
, which prompted me to bring my camera and take some overdue snaps on my little twosome.  I just love the classic design to these jumpers and the colours just scream autumn to me. I have to admit,  I'm quite envious of Darcie's jumper - that color is simply stunning.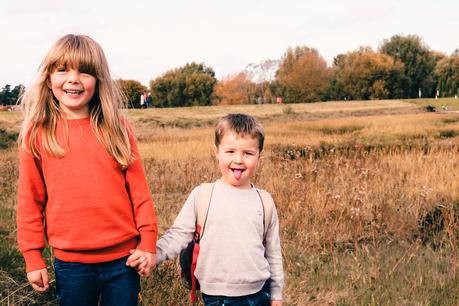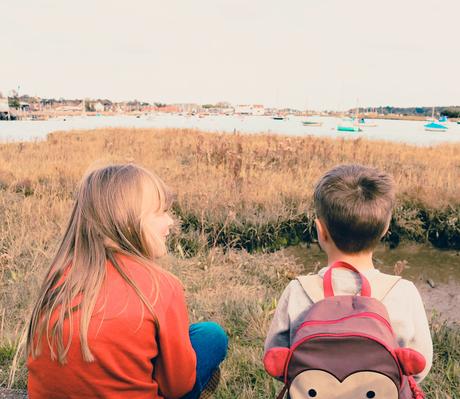 I've always loved buying the kiddies new clothes and they both have seemed to shot up these past few weeks so a shopping trip is certainly on the cards. I would love to hear your autumn favourites for kiddies this year but these two pieces have definitely kicked start my kiddies autumn/winter wardrobe.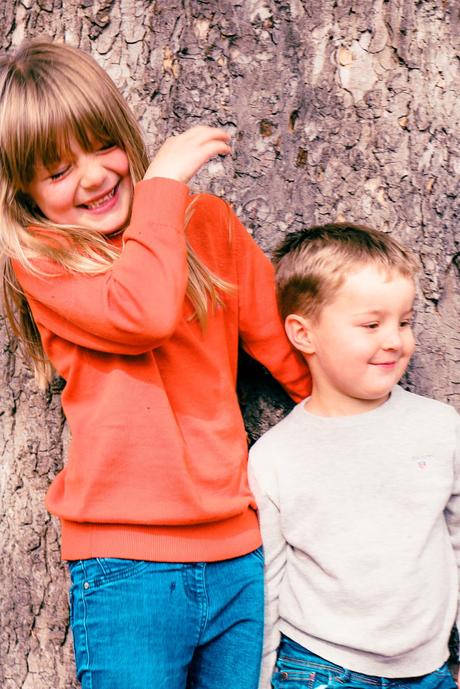 Henry is wearing the signature GANT Lightweight Cotton crew in grey, £39.00. Darcie is wearing the GANT lightweight cotton crew in rust.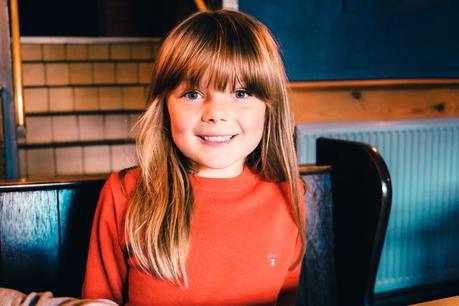 Don't forget if you want to follow more of our day to day adventures then head over to my Instagram page to see more.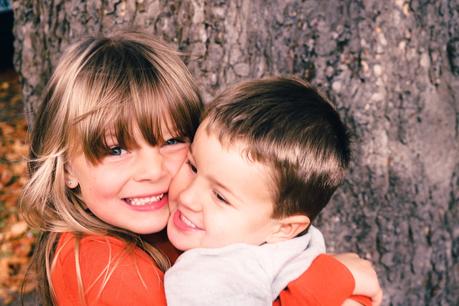 K Elizabeth xoxox
*Jumpers kindly gifted for the purpose of the post. All thoughts & opinions are my own.