In my house they put plastic on everything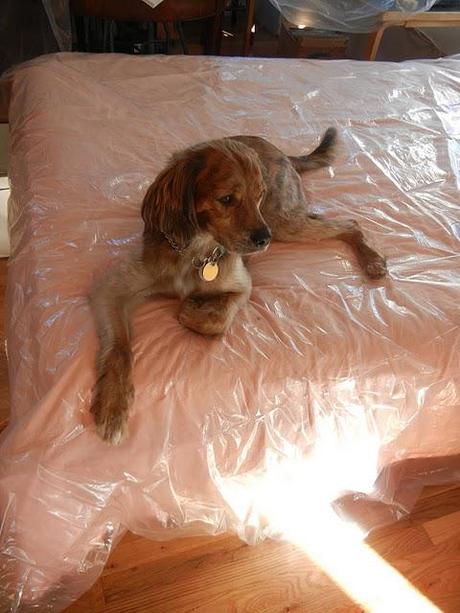 which made it very slippy to lie on.Anyway, we are home. The floor looks pretty much the same to me.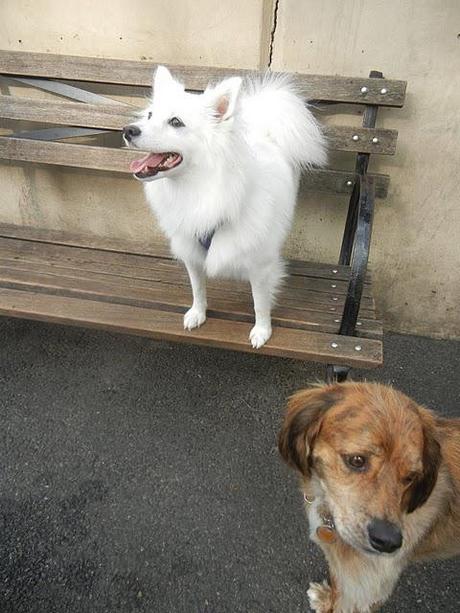 But we are going to my park again. Here is Isabel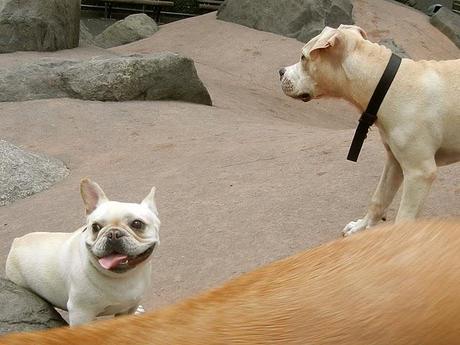 and Louie and Galahad and the back of some other dog.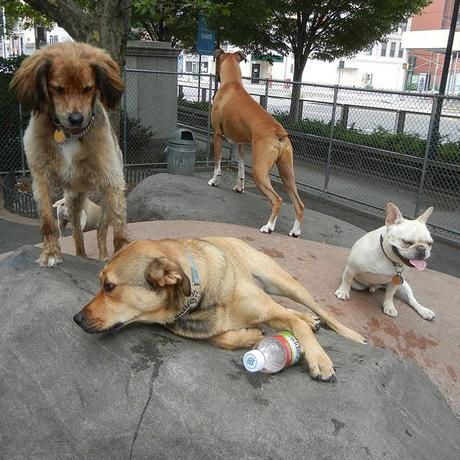 I asked Sid if I could have his Snapple bottle.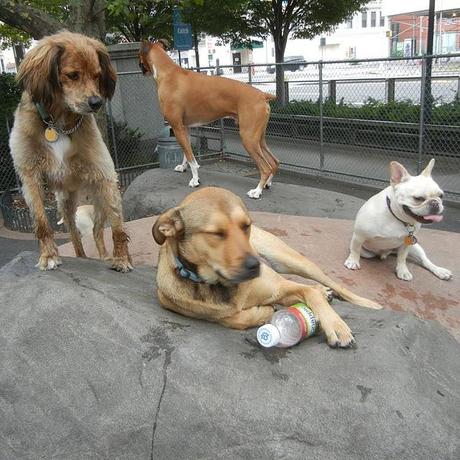 He said: no, it was his.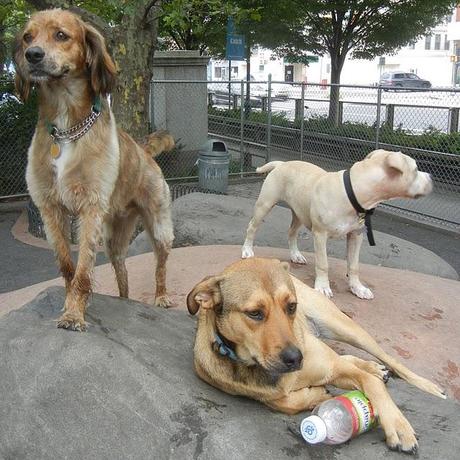 So I said I did not care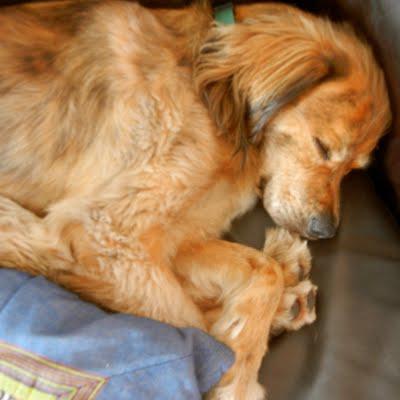 and went home and had a nap on my sofa.
There is a hurricane coming and they bought me an extra big bag of food.
I will tell you about the hurricane when it is over.
love
from
Buster