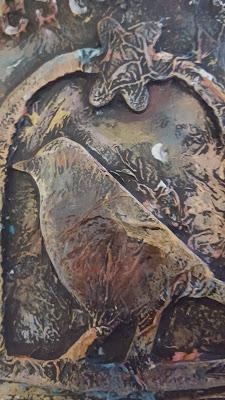 Restoration Journal
I have been spending a bit more time in my Restoration Journal which I created a while back, and is made from an old university prospectus that I picked up at an opening.
It is great to be able to recycle and make something creative, and find ways to use the supplies that you have alongside the things that you may have in your home and bring new life to it.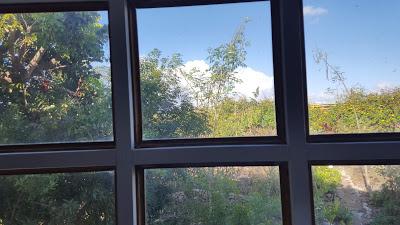 Each morning one of my routines is to work in my journals both written and art and spend time reflecting on the things that I need to do for the day.  I am blessed to have quite a large window that I can gaze out of as I contemplate.
I noticed a while back a couple of birds landing on the branches of the mahogany tree in front of me and they kept coming back as if they were checking me out, I later realised they were looking for prime real-estate to set up home.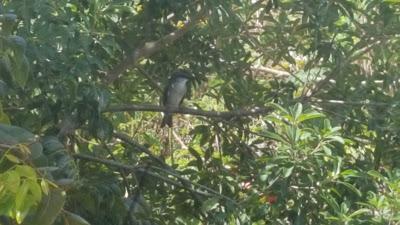 Bird Checking out the Branches for a new home
And that is what they did! Over time they began to collect cotton from the cotton plant and build a nest for themselves.  They strengthened it with a few twigs in some strategic places and then it was done.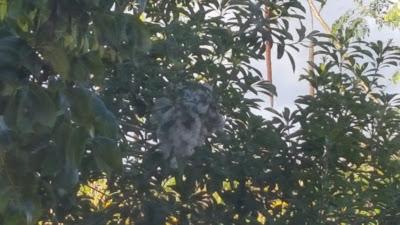 Barbados Sea Island Cotton Birds Nest
I imagine it to be ultra comfortable and soft, they are using Barbados Sea Island Cotton after all, and it is known all around the world for being the softest, and greatest quality, so they chose wisely.
Other lovely sites that I get to see as I gaze outside my window are rainbows, sounds quite magical doesn't it.  I appreciate the time I get to spend in the studio and the  insights that come from being in a creative space.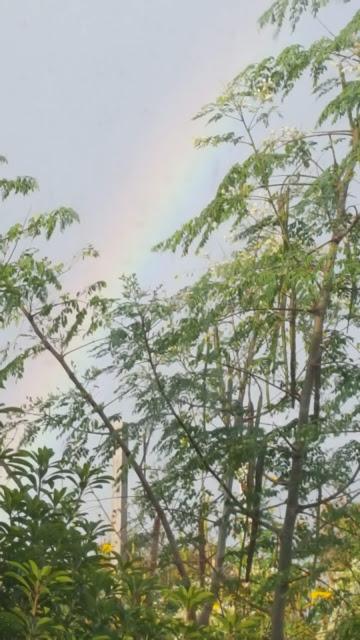 Before the rainbow comes the rain, but nature is in sync
As the birds build their nest and make the most from their surroundings I too look around my space and am grateful for what I have at my disposal, and how I have made it feel homely to me.  
Think about where you are and the things that you have in your space that you can sometimes take for granted, and look at them with new eyes.  What wildlife can you see around you adapting to their environment and utilizing what nature has available.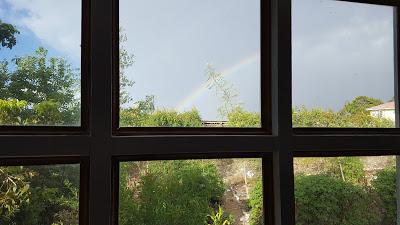 Rainbows adding the magical touch to the studio
Spend time in your art journal and create a page that expresses how you feel about your space, those things that you can sometimes take for granted, or those things you need to see with a fresh pair of eyes.
Stay blessed and be a blessing