Love is in the AIR.
Are you ready for your Valentine's date with your husband? boyfriend? promdate?
No matter if you are spending Valentine's day with a special someone or going out with a group of friends, there are several fashionable ways to get dolled up for the occasion.
But...What if you are busy and don't have time to go to the mall to shop? 
For those who are always busy, don't have time to shop due to hectic schedules. Don't panic. There are many online shopping sites to choose from. But be careful with my heart... ooops sorry. I mean, be careful on buying online because there are lots of BOGUS online sellers. 
I highly recommend Lazada because they are reliable and the fastest online shopping site in the country.
Here's my Fashion finds for the Valentine's Day at Lazada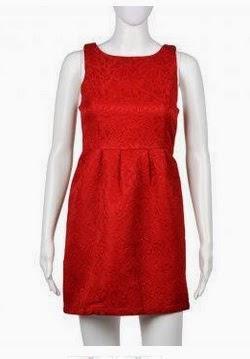 CELINE Urbana Dress (RED) 
₱1,499.00
DRESS to IMPRESS. The CELINE Urbana Dress will add a touch of powerful elegance to your wardrobe.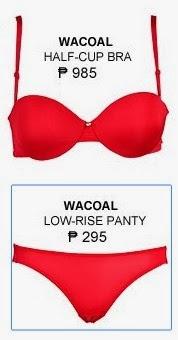 It is important to always put your comfort before your fashion statement. Try this Pretty Lingerie from Wacoal.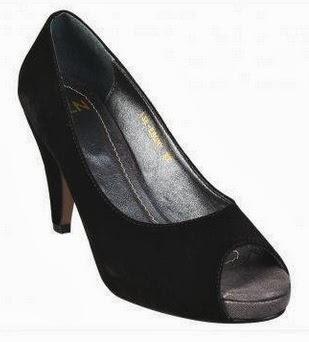 Celine Ebony Peep-toe Pumps (Black)
₱ 1,599.00
If it's the elegant little miss look that you are aiming for then it's the Celine Ebony Peep-toe Pumps is what you need.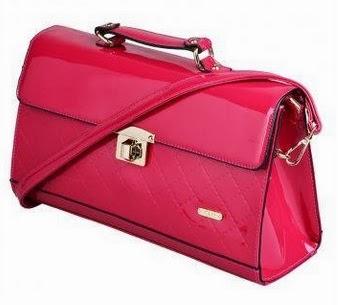 CELINE Denise Handbag (Red) 
₱ 2,499.00
With its rectangular shape, this will add structure to your casual and corporate clothes. 
You'll also love the fact that this cherry red bag is made of stylish patent leather embossed with a crocodile skin pattern.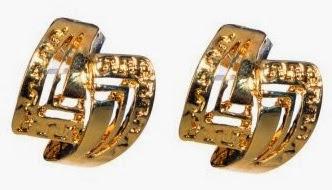 Kasaros Classic Goldtone Earrings 
₱ 250.00
This earrings is great for your gorgeous party ensemble or stylish office look, this pair is gold-plated with each polished to perfection. It has an intricate Greek design that adds texture and extra-glisten when exposed to light.
This is also Hypoallergenic.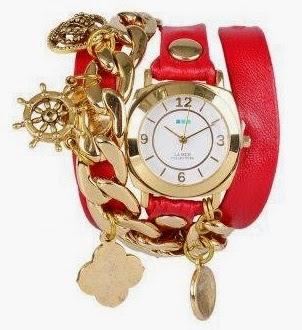 La Mer Collections Nautical Charm Women's Watch (Red/Gold)
₱ 5,610.00
This is a nice piece of Fashion. You can have multiple bracelets and a wristwatch. 
It features an easy read dial. Analog with classic clock face, it sports a vintage sight against your wrist.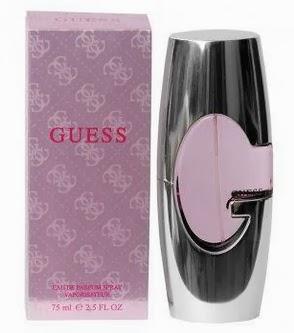 Guess Pink Eau de Parfum For Women 75ml 
₱ 2,395.00
When you are in the mood to bask in your glorious femininity, the Guess Pink Eau de Parfum is the ideal scent for you.
This floral and fruity fragrance is created by expert perfumer Maurice Roucel. 
Perfect as a casual daytime perfume, spritz on the Guess Pink Eau de Parfum to give an enigmatic confidence throughout the day.

Holika Holika Pure Mellow Moisture Lip Tint 9.8ml (#4 Red) 
₱ 325.00
TheHolika Holika Pure Mellow Moisture Tint 9.8ml adds a kiss of color to your lips. Soft, silky, and luscious, it's going to be your favorite touch-up make-up accessory for your day-out to night out look.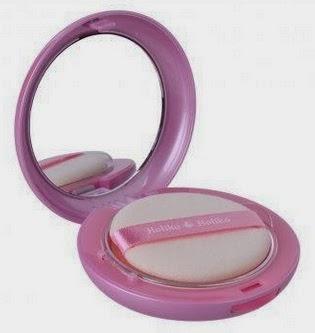 Holika Holika Pore Cover BB Pact Pressed Powder (# 1 Light Beige)
₱ 645.00
Holika Holika Pore Cover BB Pact Pressed Powder, a BB pact that will miraculously cover bumpy red pores and fine lines to create porcelain complexion. 
Single or not, wear your attitude this Valentine's Day.
For more information, discounts, promotions on Lazada visit their website http://www.lazada.com.ph/, like them on Facebook (http://www.facebook.com/LazadaPH), add them on twitter @lazadaph.