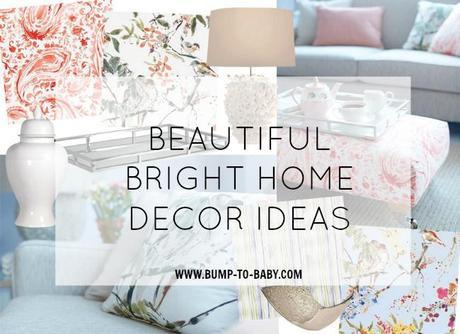 There's nothing better, in my opinion, than a beautiful bright home with lots of natural light and stunning modern decor. I'm a known fan of keeping it bright, - I love whites and creams and lots of neutrals, but I also love pastels and feel that pastels and whites work so well together when decorating rooms. 
When people think of pastels, they can sometimes automatically start thinking that pastel decor can be quite girly. And whilst yes it can, it can also work in a way to suit both genders, like the photo below shows..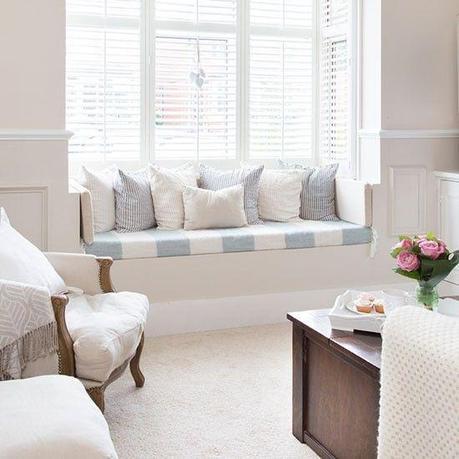 [Photo from Pinterest](I love the mix of neutral wall color with the pastels used here)
Of course, if you're looking for that more feminine feel, than you can achieve that too, again with pastels and neutrals..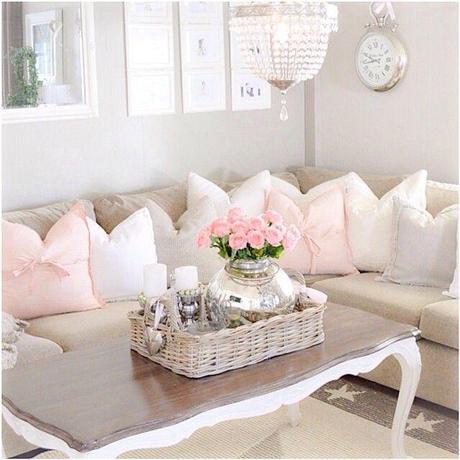 [Photo from Pinterest]
And if you're looking for a mix of both, than again it is totally possible to achieve. As the below photo shows you..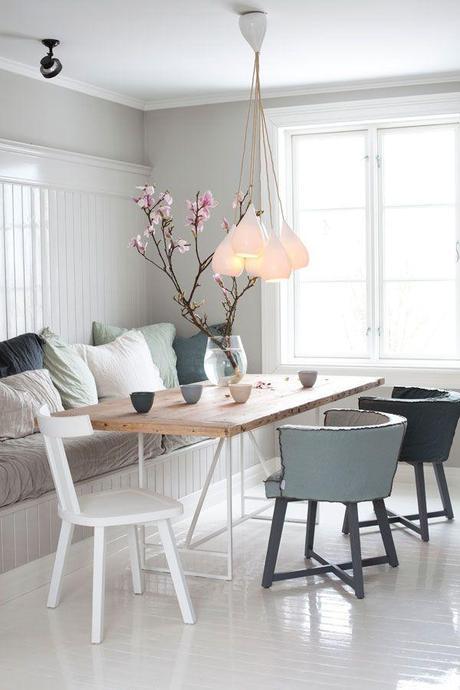 [Photo from Pinterest]
A lot of these decor looks can be recreated quite easily, but it is, of course, essential to accessorise! And remember not to go overboard with just pastels, or just neutrals - contrast is key. The inspiration for writing this post has actually come from the photo I've used at the very top of the post, which is from Multiyork.co.uk and is found over on their blog where they talk about their recent collaboration with Nina Campbell Fabrics. 

Nina Campbell has been producing collections with fabric expert Osborne & Little for 25 years. Her fabrics are developed with a decorator's eye and each luxurious fabric has been specially crafted to work together, allowing designs to be mixed and matched in beautiful combinations. 

My 

favorite

 of her fabrics is the nature inspired Penglai, with its cheerful birds and blossom laden branches - it is absolutely stunning!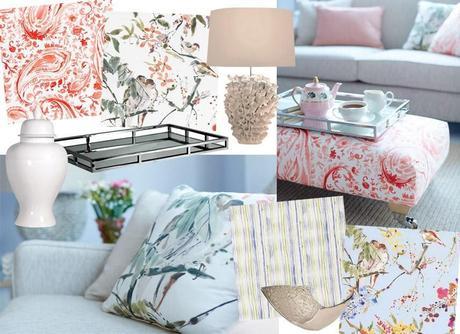 However you decide to decorate your home (even if you choose not to go bright and/or not to use pastels), the best advice I have to share, as I said above, is... contrast.. contrast.. contrast!  


 
 FACEBOOK  | TWITTER | INSTAGRAM