It can be a tough decision to make - should you move to a bigger house, or is it possible (and perhaps more beneficial) to create more space with what you have? Loft conversions, kitchen extensions and cellar conversions are among the most beneficial extra spaces we can create in our homes.
When we make these changes and conversions, we naturally add more space to the home, which usually adds value. Even if you are considering moving several years from now, you can see an increase in the amount you can sell your home for.
While bigger kitchens and loft space are always worth consideration, taking a
look into cellar conversion
might be the best option.
So what are the benefits of a cellar conversion?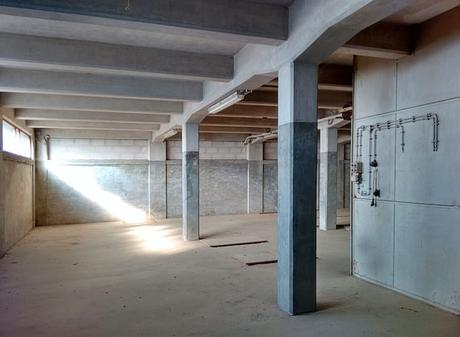 Photo by
Roelf Bruinsma
on
Unsplash
Existing space
One of the biggest benefits of a cellar conversion is that you don't need to add extra space, like when doing a kitchen extension. A cellar conversion uses the space you already have and makes it better.
While there will still be a lot of work that goes into it, it costs less than an extension and makes the best use of the space you already have in your home.
One of the things you'll need to check out or chat about with your cellar conversion company is that your basement meets all of the regulations and that there aren't going to be any surprises halfway through the project.
Energy efficient
While you might be thinking about all the benefits of more space (and we will get to that in a minute), a cellar conversion offers you a lot in terms of energy efficiency.
One of the bonuses of cellars is that they don't tend to have many external walls that can leak out warmth. Although your cellar might be cold or damp at the start of the project, by the time it is finished, it will be a cosy space.
Cellars often have good floor insulation (although it can also be improved), which means you're not going to be losing out on heat.
The control of the temperature fluctuation means that your home will keep an even temperature and will see you reaching for the thermostat less regularly.
Value
Any big changes that you make to your property should be done with the idea that if you were to sell it, you would see a return on the investment and more on top.
If your property is in an area where space is a premium, like main cities - the cost of a conversion can see a property add triple that in value.
Not only does a cellar conversion add space and functionality, but it also adds more value to your property.
Extra space
One of the most common reasons that people start looking for new properties, even if they are happy where they are, is that their families are either growing up and need more space, or the family is growing and adding more to it.
When you open up the basement space, it could be turned into another bedroom, or it can be used to store things like freezers, washing machines and other large appliances to free up the space in other rooms.
Some people choose to create more than one room in the basement depending on the size, as that can further increase the functionality of the space.
What are the most popular types of cellar conversion?
Sometimes, even though we know we could benefit from the extra space, we don't always know what we might do with it. If you are toying with the idea of a cellar conversion, but aren't sure if you would make a playroom or an office, here are some of the most popular reasons people convert their cellar.
Home gym
A home gym is often one of the top choices for cellar conversions since the room is ideal for working out undisturbed, and you can play whatever music you like as you work out. Sharing gym equipment isn't everyone's idea of fun, and a home gym cellar conversion can be a great choice.
Playroom
If you have young children and having toys strewn around the living room isn't your idea of fun, then turning your cellar into a giant playroom can be a great option. Using smart storage options, you can kit the room out with cosy bean bags, plenty of books and some natural-toned lighting to make it a great space for noisy kids to play to their heart's content.
Utility room
Many homes were built before big appliances like washing machines and dryers were commonplace, and that can mean they take up a lot of space in rooms elsewhere in the home. A cellar conversion into a utility room can make sure that things like the iron board, detergents, and so much more are tucked out of view.
Home office
More people than ever are working from home, and the increase of home businesses and freelancers means that many people are in need of space in the home that can be used as an office. Instead of tucking a desk and a computer in rooms that aren't great for the purpose, a cellar conversion can offer an ideal working space.
Rec-room
Most likely, everyone in the home has different interests, and it can be tricky to cater to all of those different hobbies elsewhere in the home. Creating one space that is comfortable, has some desk space and some storage can offer everyone the space to do their hobbies or simply get some quiet time to read and relax.
Guest room
Being able to host friends and family overnight can be a wonderful thing, but if you don't have the room, and they're often on an inflatable mattress on the floor in the kid's room or living room, a cellar conversion into a guest room can be perfect. It's a private space, and since it's not in use, no one will be in there - it's easy to keep it clean and ready for guests!
A cellar conversion offers a lot in terms of function, and it can be a beautiful space that adds both value and comfort to your home.
A cellar conversion is just one of the ways that you can add value to your home; here are a few more ideas: Investing in your home.
K Elizabeth xoxox
*Collaborative Post