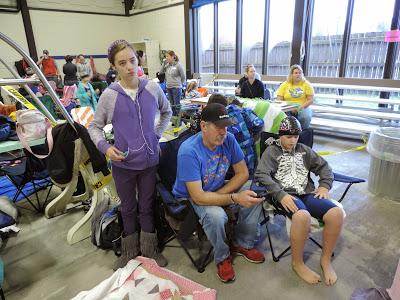 The 4 B's spent the weekend at the pool. Britt had another swim meet, and so along we went! Thank goodness it was in Eugene - that was a blessing. But it still required us to get up extra early, and both little B's were a bit tired come Monday morning. In any case, we had a great time! Here are some fun candids for your viewing pleasure.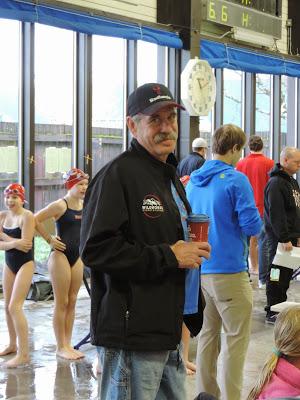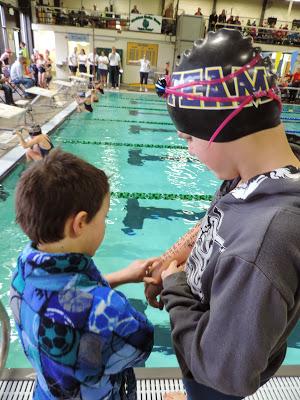 All the little guys on the team love Britt! He is so sweet and kind to them, always.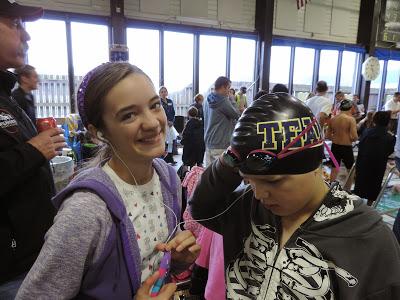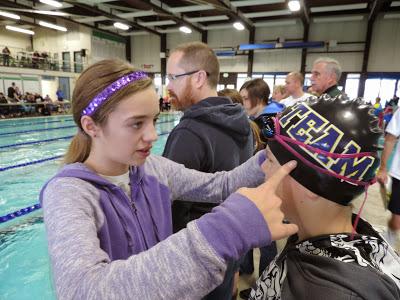 Brailey telling Britt to "focus." She is such a Mini Me in so many ways... I love it! Britt is very lucky to have such a responsible big sister.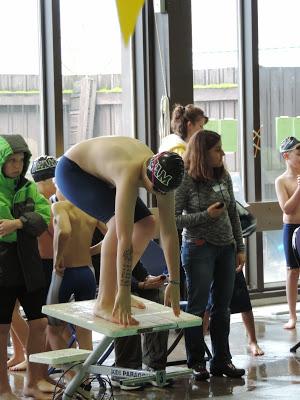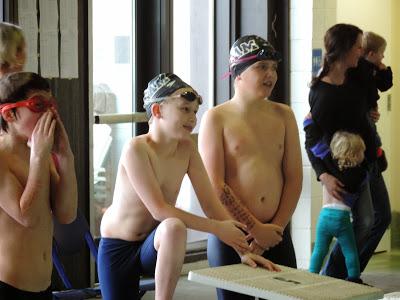 Britt and his buddy Trent. This was the first time Britt got to be in a relay race. It was so much fun! Their team came in last, and they said, "We came in last, but still second!" There were only two teams in their heat. So cute! And positive, too.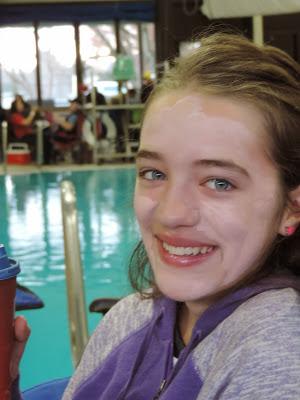 Brailey Shaye woke up on Sunday with POISON OAK all over her face! Much to her mother's horror! We think she must have picked it up from her beloved cats. Thus, the pink on her face!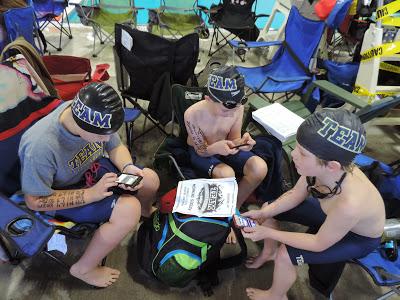 Keeping busy between races. We didn't let Britt do this very much, but he enjoyed it while he was able to.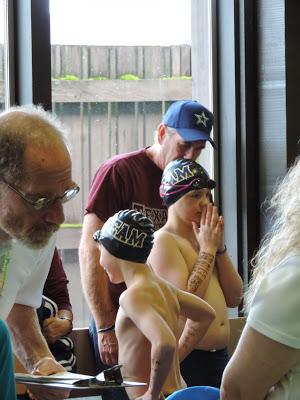 Big Daddy helping Britt before his race.