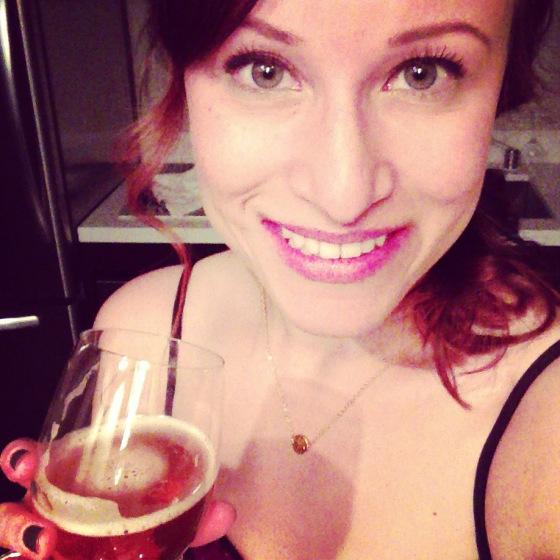 This weekend, the husband surprised me with a trip to Vegas for my birthday and we had a whole three days to ourselves (isn't he the best)?? :) We stayed at the Vdara in City Center (right next to Aria and the Cosmopolitan) and spent a few days sight-seeing, lounging, enjoying tasty meals and watching the fountains of the Bellagio right from our room show-after-show.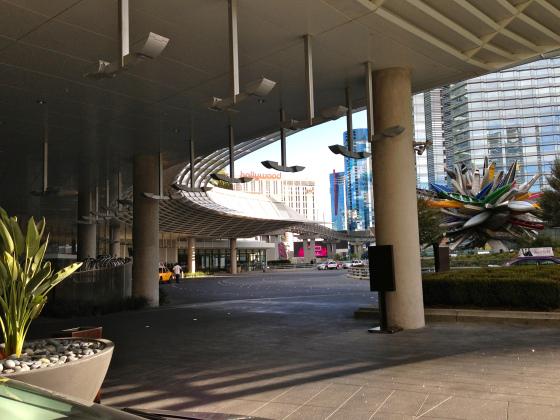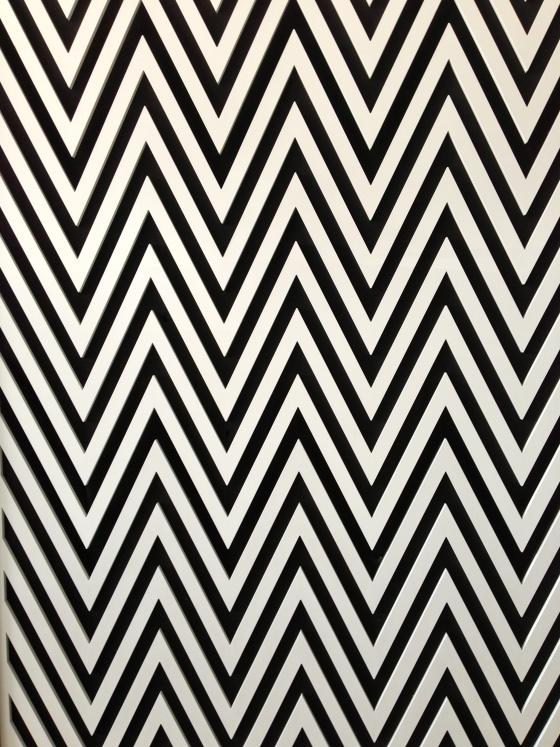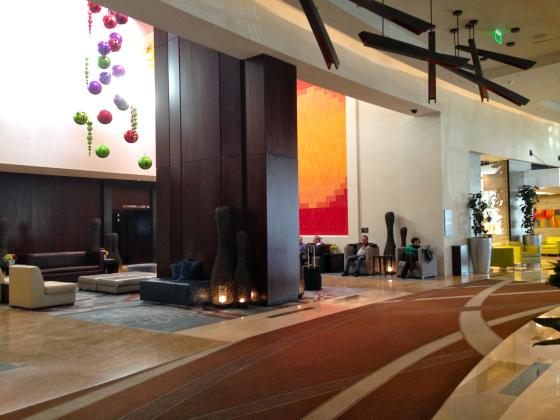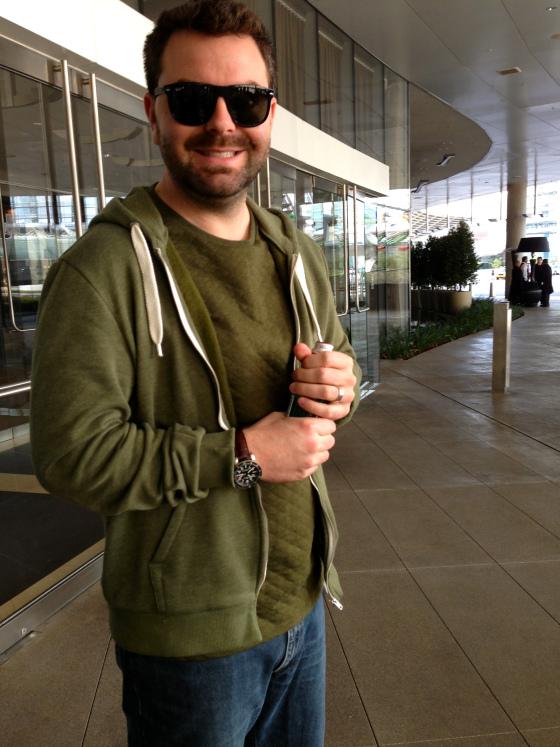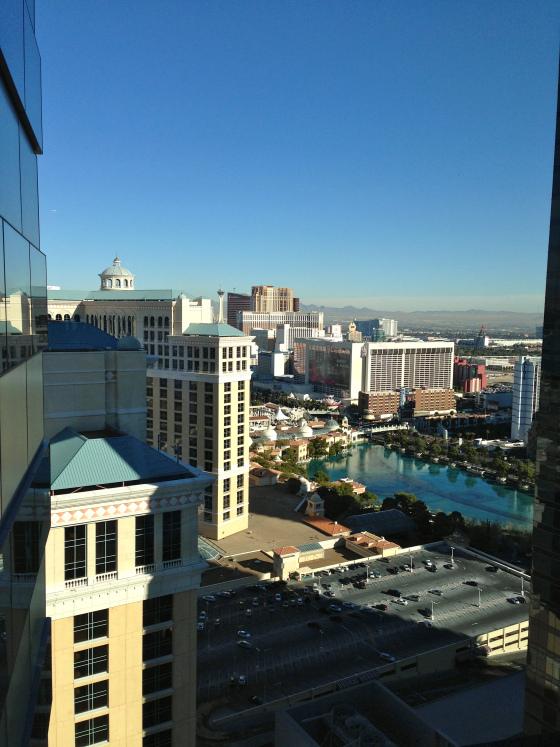 The view from our room (on the 39th floor)!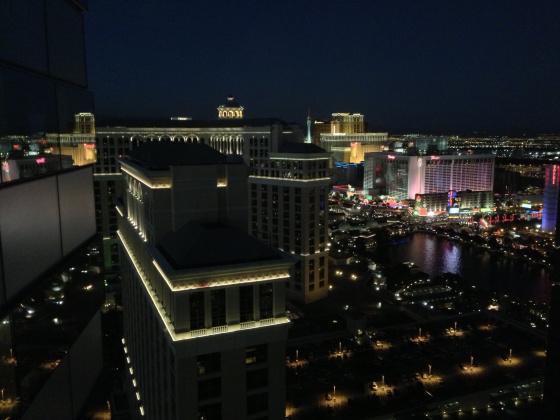 The view at night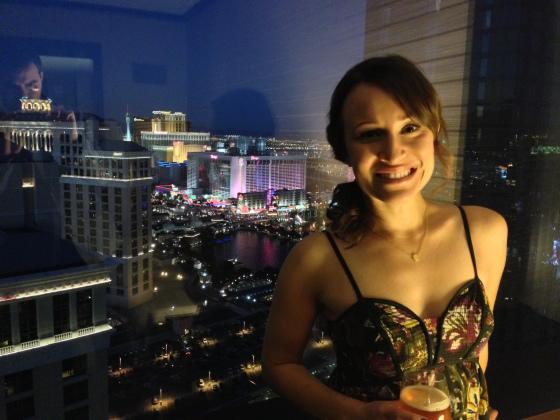 The Vdara is a non-gaming, non-smoking hotel and was perfect for a relaxing retreat on the strip. It was pretty chilly (36-50) so we spent most of our time between hotels; snacking, walking the casinos, shopping and enjoying afternoon tea at The Mandarin Oriental (which was so lovely and WARM)! A lot of the hotels still had their decorations up from Christmas, so it was fun reliving the season again.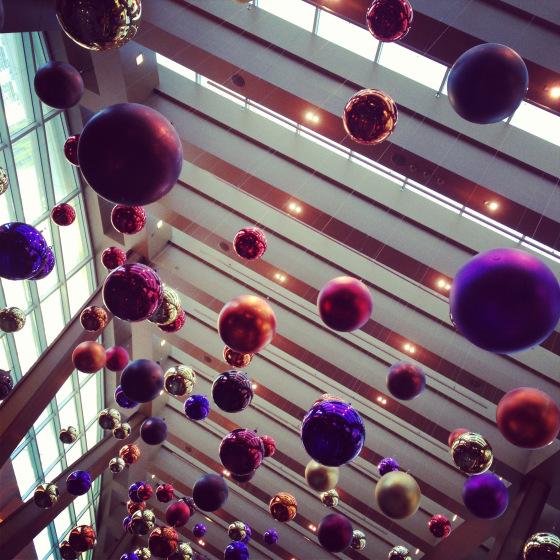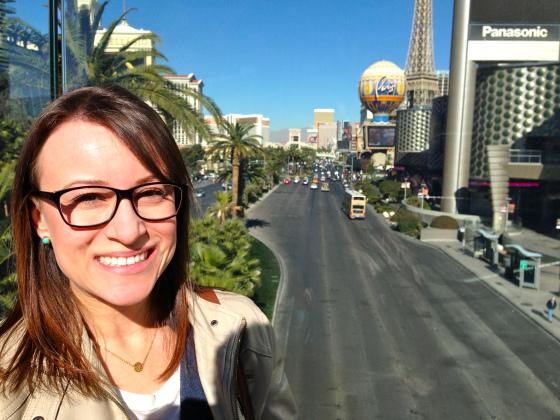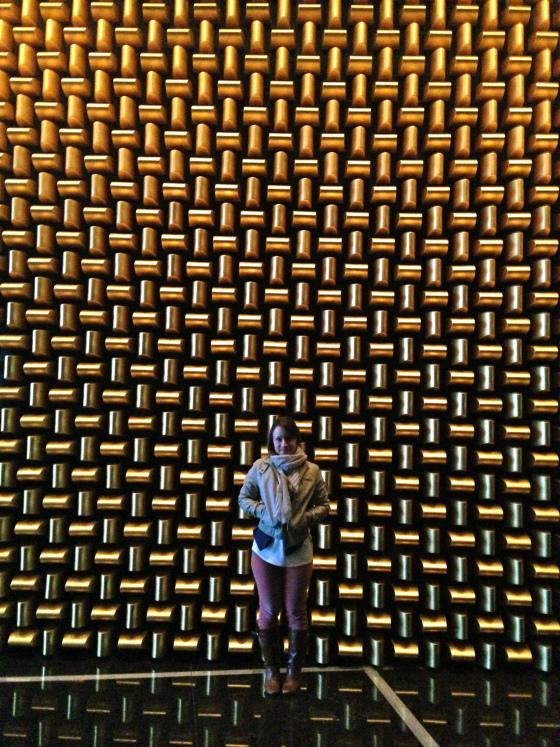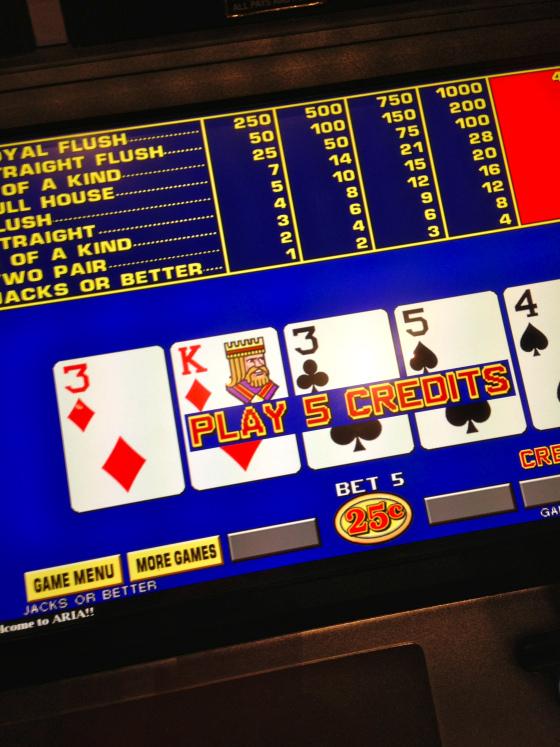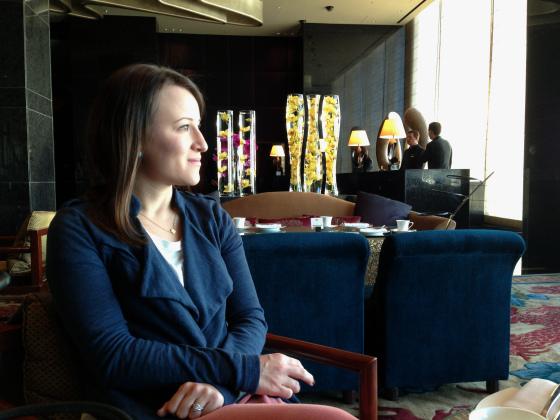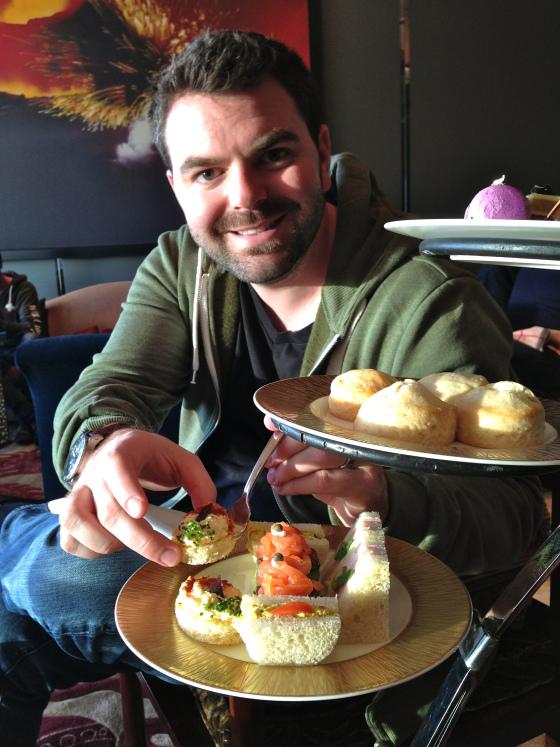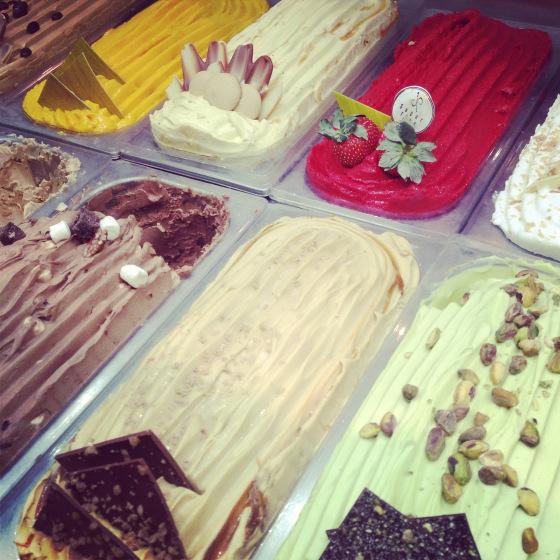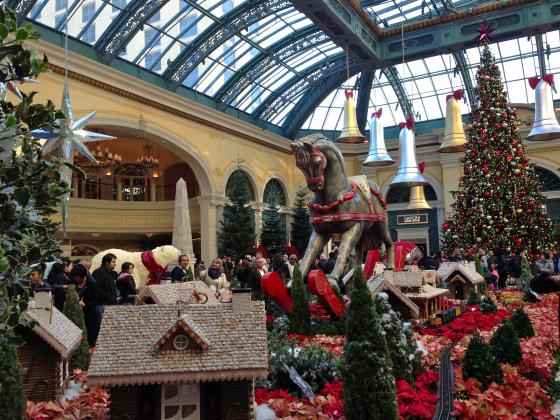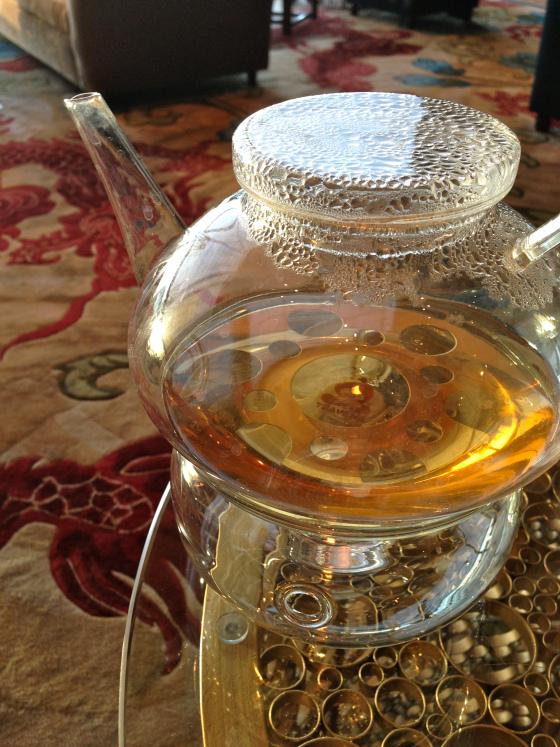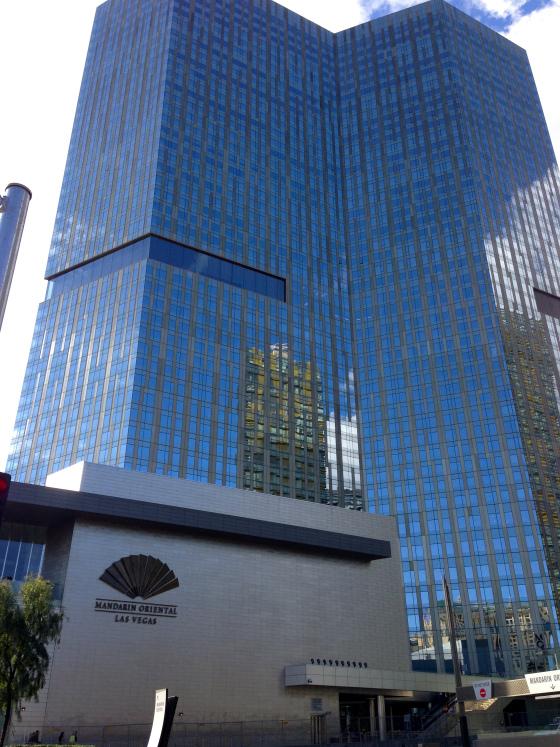 The tea lounge in the Mandarin Oriental is on the 23rd floor, with specialized windows to accommodate the view. The service was wonderful and the staff was incredibly sweet (like the desserts)!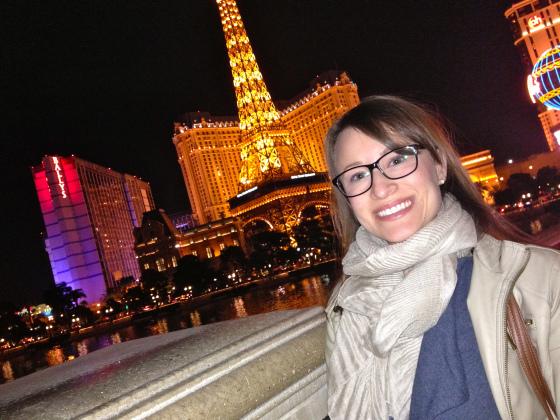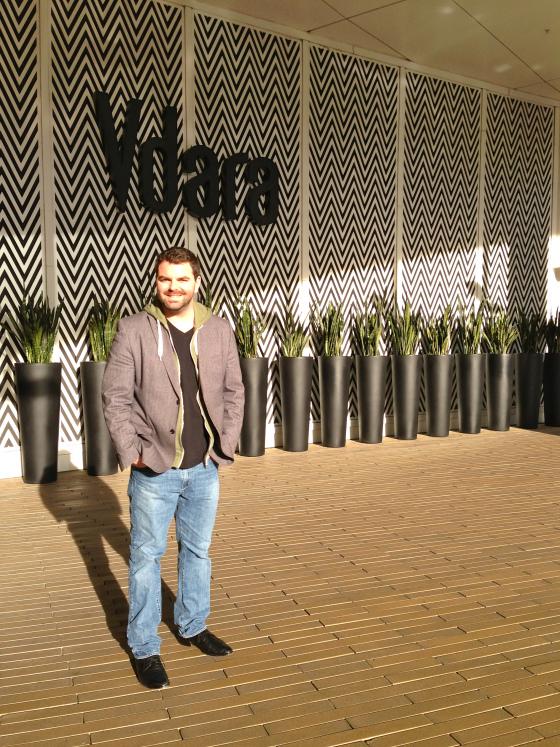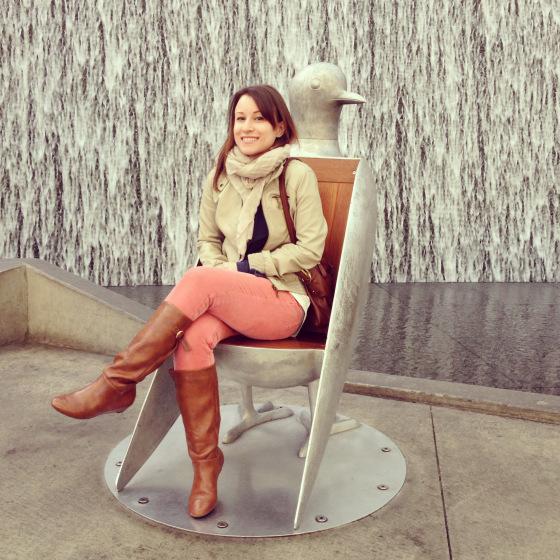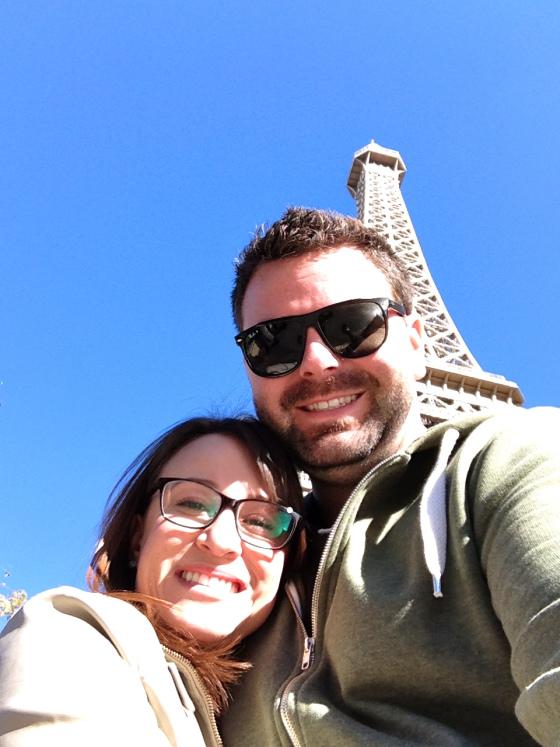 BIG thanks to my sweet husband for arranging this incredible surprise – it was SUCH a nice way to spend my birthday and I couldn't have asked for a better time! You never cease to amaze me :)
Hope you have a great start to the week!