When it comes to Sports, Athletics, and Body Building, you need to have a coach to excel in life. Well, as long as it is just for a hobby sake, Sports and Athletics can work without a coach. But in bodybuilding, you need to have a coach in any case. It can't go in a haphazard way. And if it is about your passion and career in these three fields, a proper coach is a definite. in any case, in sports and athletics, there is a good amount of role of a gym. Body Mechanics is quite near to Karkardooma Metro Station. In fact, it is India's first automated gym. It is also popular as BM. It is a right destination for all boys & girls, and men & women who are serious about bodybuilding. I would call it India's first intelligent, scientific, and mindful gym.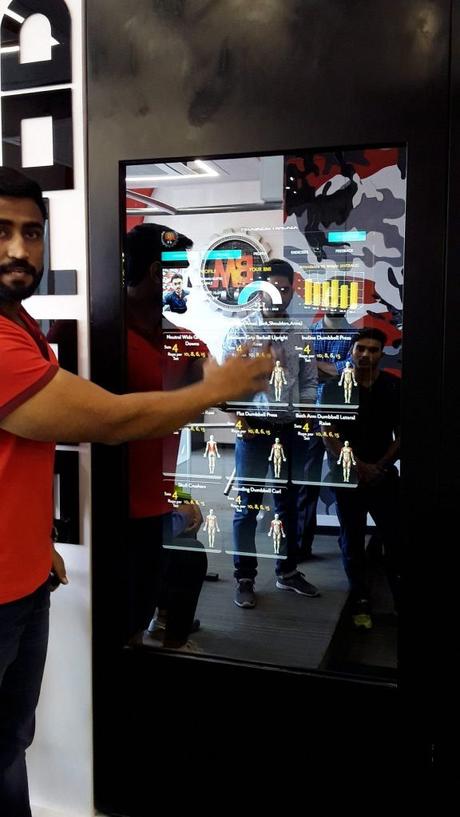 The trio of Akshay Chopra, Sanjaav Gulati, and Sunny Gambhir is behind the concept of Body Mechanics. A coach has to have a vision. A vision not for his personal or professional growth for the personal and professional growth of each of his disciples. After meeting Akshay Chopra you will understand the gravity of this concept. It is not like any other gym to just pay and use or not use the equipment. Akshay demands a high level of discipline, regularity, and seriousness in every member of his two gyms. The first one is at Janak Puri in West Delhi. Now the second one has come up at Karkardooma in East Delhi. It works on a philosophy of knowledge and wisdom. Every member has a different set of measurable goals for which there is a scientific approach towards achieving those in a research-based mechanism.
Body Mechanics Works On Research-Based Scientific Approach
Body Mechanics is a concept where every member has a unique pattern of assignments for the day depending on his or her personal goals. Here technology gels well with practical and on ground training. Each of the six floors of this state-of-the-art gym has a purpose and philosophy. You will find the latest and best quality machines from all across the globe at this gym. Each exercise has a purpose and each purpose connects well with the individual goals of participants/trainees/members. It is, in fact, a realistic approach with a timeline to achieve their goals. BM also aims to clear all kind of myths and misconceptions that float around in member's and coaches' minds regarding fitness and nutrition. The whole mechanism works on the basis of trust between each other. It is a mission to ensure effective and real fitness experience to all the members.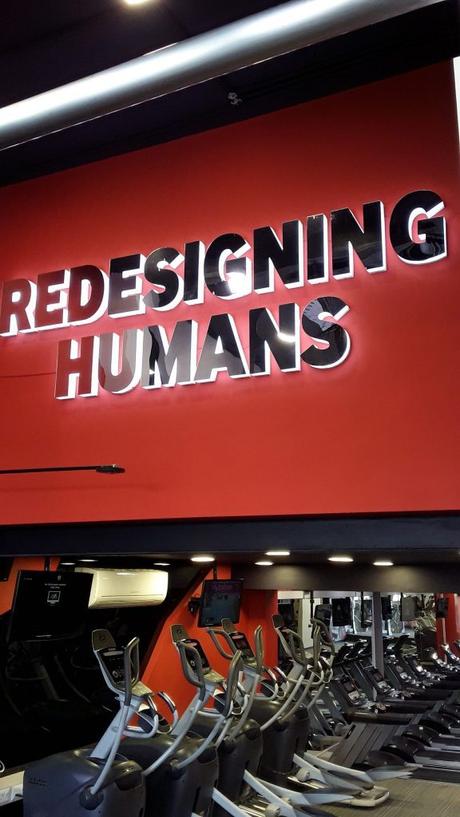 Along with high-tech quality equipment and technology, Body Mechanics ensure the quality of trainers as well. The focus is not only using those machines for gaining strength but also using our age-old wisdom and rich legacy of our culture and heritage. That is why you will find unconventional objects for training here like chains, sandbags, heavy ropes, tires, and slam. In addition, they also use medicine balls, loaded carriers, cones, agility ladder, and suspensions. That is not all. Every equipment, process, and training is under a regular review. Hence, this dynamic and flexible approach keeps strengthening the whole ecosystem in a unique fashion. BM also uses traditional training and cardio equipment. In fact, it is a kind of revolution in fitness arena with the help of evolving trends and concepts for the first time in the country. The amount of energy and positive vibes that you find here are phenomenal.
Body Mechanics Has Many First To Its Credit
Body Mechanics has many firsts to its credit. It has world's first ever touchscreen that is unique for each member and activates only through his or her access control wristband. Each individual screen is a dashboard for each member, in fact. In the nutshell, it shows complete history and current work plan with a high amount of accuracy thus removing any manual intervention and reducing errors. This, as a matter of fact, results in high productivity removing any chance of errors. The automation also reduces member-coach interaction time.  There are regular unique boot camps for groups. BM inculcates Animal Movements in addition to unconventional tools and workouts. The gym has first virtual gaming screen for cycling and spinning. Though BM doesn't believe in subscribing nutrition supplements to its members unnecessarily. Still, those are part of bodybuilding mechanism. PRIMAL NUTRITION is their own absolutely authentic supplement brand.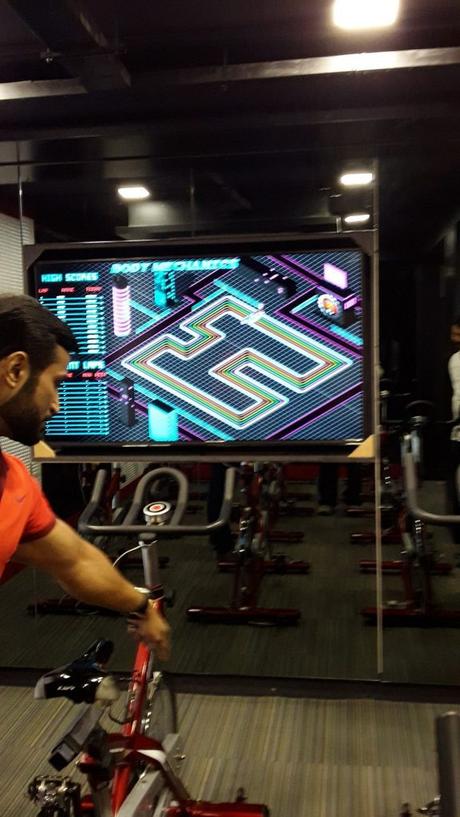 As a matter of fact, PRIMAL NUTRITION aims to cater to the health and performance requirements of an individual of any age. In addition, it has no stimulants or illegal additives. In fact, Akshay Chopra is an author of around a dozen books with a clear intention to remove the myths and provide enriching legacy knowledge with facts and figures. There is another very interesting concept at Body Mechanics. It is "The 2 AM GANG". The members of this gang workout during odd hours like 2 am at night while adopting unconventional techniques and tools. It is, in fact, a drive to motivate people, especially youth to move out of their zone of comfort and adopt some good practices to tune their mind, body, and soul. It is not easy to become a trainer at BM. In fact, there is a regular training mechanism for trainers too.
Body Mechanics And Akshay Chopra Are Like Body and Soul
One must visit Akshay Chopra's website to see the gravity of seriousness, ethics, and knowledge. He is the man who ensures the sanctity of each trainer at Body Mechanics. Akshay, in fact, is the Fitness Chief and Co-Founder of BM. Since he himself is from Indian Air Force, you will find a unique kind of toughness of real military-style training in BM BOOTCAMPS. These are unique and biggest boot camp in the country. It is not only the toughness that Akshay brings in his boot camp. You will also find a fusion of dance and interesting outdoor sessions that add fun and amazement factors in the game. As Akshay says, "Our effort is to clear our members' minds of all the myths and confusions and offer them an end-to-end, result oriented fitness experience, complete with workout solutions, an improved and healthy lifestyle and a clean diet under one roof."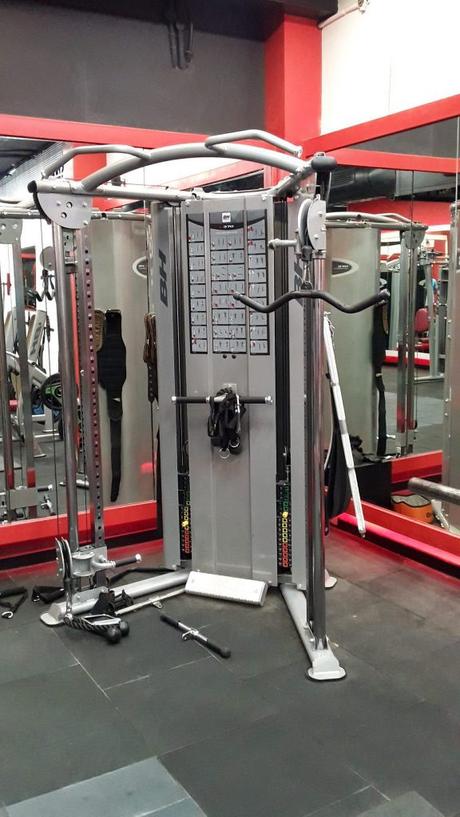 There is a lot more happening at Body Mechanics. BM HUMAN DESIGN SCHOOL is another unique concept providing most exhaustive and unconventional courses in fitness and nutrition. It is for coaches and trainers thus providing them an extra edge in their knowledge, profession, and career. In fact, these courses are a result of elaborative research and are unique in structure. Soon you will find BM FITNESS QUEST channel on YouTube. It is basically a dream come true for Akshay Chopra who is a graduate of the National Defence Academy and the Air Force Academy, and a former pilot in IAF.