Yet another movie has successfully crossed the 200-crore line at the Indian box office for Bollywood movie a couple of days back - 'Krrish 3'. With releases in more theatres at the same time, and increased number of prints, producers want to reap the maximum in the least amount of time before the next hyped movie takes over.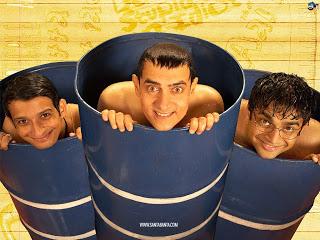 Let me start with the first one in this club- '3 Idiots'. It was the first movie to cross 200-crores. Let me point out that there are people who consider even this movie to be dumb, but i do differ. Well, for one it was hilarious. It was after so long that a truly funny Hindi movie had come out. People also had other inclinations while going on for this movie. Viewers of Aamir would consider the movie in the 'out-of-the-box', effort and quality driven category, whereas fans of Raju Hirani's previous work 'Munnabhai', knows the amount and class of the comedy they were invited to. Both didn't disappoint you. So, when I used to check for its box office reports, I would be happy seeing it rise to success and breaking records. Only 'Ghajini', again from Aamir Khan had reached 100-cr before it.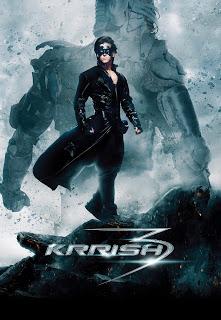 But then the producers wanted what '3 Idiots' and 'Ghajini' achieved. But making good comedy or a cool thriller is not everybody's forte. So they had to plan something different. It was then that 'Wanted' became a hit. It used the Tamil-Telugu mass masala formula, with a star of reckon, and a little marketing drew the crowds into the halls. Now film makers thought, 'Wow, that I can do.' Though i haven't watched 'Wanted' in Hindi, I did enjoy its tamil version even for the mass masala it was. So, film makers now thought that the formula for success is mass action flick with Salman Khan, and that is exactly what Salman's brother did next.
'Dabbangg' came with a bang, with a cheerful Chulbul Pandey, and his antics. It was helmed by Abhinav Kashyap. It was funny in parts, and had the mass flavor that Salman had in 'Wanted' too. Abra ca dabra!!! It became the third movie to break the 100-crore club. So producers nodded to this new formula. Mass script and Salman Khan.
Now even viewers are stuck with the thought that Salman's movies were fun, as 'Dabbang' went on to win the National award for wholesome entertainment. The film makers now had a plan. But it didn't include working on the script, which were the highlight in the previous two 100-crore club movies. Salman's next film 'Ready' also crossed the 100 mark, but the critics moped it on the floor. His next 'Bodyguard' was also a similar hit which was also spat on by the critics. Both remakes of south Indian movies. 'Golmaal 3' tried senseless humor and won too.With that Rohit Shetty became a director noticeable in the club.
By now, other actors also wanted to be a 100-crore club member. They also understood that mass action movies minus Salman, but with good marketing would help them.Obviously, that is how 'Ghajini' became such a huge hit. The marketing with Aamir's bald look. So putting various one and ones together, producers came up with several plans for the rest of the stars like Shahrukh, Akshay, Ajay and Hrithik who have an astounding fan following, to try and push them into the 100-cr club.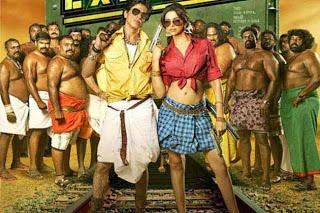 Shahrukh promoted his 'Ra.One' and 'Jab tak hai Jaan',  Akshay worked on 'Housefull 2' and 'Rowdy Rathore', Hrithik gave 'Agneepath' and dark horse Ranbir Kapoor had 'Barfi' and 'Yeh deewani hai jawaani' in his kitty by the mid of 2013. Soon the producers learn't that romance or comedy, thriller or masala, the best way to lead your movie to 100 crore club is to cast a popular star and market till you breathe your last.
Since then many films and its sequels were made, and marketed and day by day records are being broken. This year, 'Chennai express' broke the 200-cr mark in two weeks and the previous weeks release 'Krrish 3' is all set to break the total domestic gross record by the end of its 14 day reign.
Superstars, strategic marketing and repeating what audience likes has been a successful formula for all the leading producers, and now its a war to overcome whatever records has been previously set. Earlier only the 3 kings of bollywood, the three Khans were considered to be able to cross such landmark highlines, but marketing and decent stories have helped dark horses like Ranbir to come into the territory. Very less movies can be attributed to the women lead present in these movies, as, usually these movies are male-centric and the female lead plays a stereotypical love angle. Exceptions are obviously present, and i hope it increases with the coming decades of cinema, but never a lone lady lead has been able to bring such forthcomings for the producer. Only a couple of Vidya Balan movies recently, could be considered even from far. But for now the biggest winners are meaningless mass entertainment movies, which assure you no brains fun and a nice time for a family outing.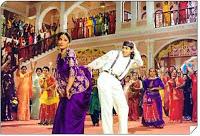 Well, inflations considered the record 'Hum aapke hai kaun' made in 1995 is yet to be broken. 'Chennai Express' came close by, but 'Krish 3' looks like has a real chance to break it.
Record or no record, any producer in the 100-cr club will be happy to be dragging a gold bag back home. And viewers will be treated to what the majority enjoy time and again. Now would you call it an intelligent movie? I dont think so. Would you say its a intellectual advancement in cinema? I hope not. Would you say it is thoughtful filmmaking? Hmmm....don't know. So what makes this movie such a big hit. Or take the case of any other movie in the 100-crore plus above club, and you decide.
So it is completely upto the viewers to decide what they want to pay for.