It's about time I updated my Nerdy Side logo with a recent nerdy picture, don't you think? Oh, and I finished the second Harry Potter book!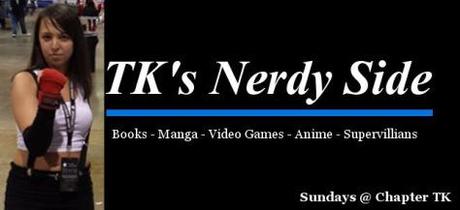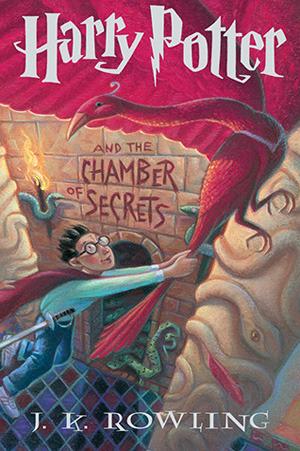 It didn't suck, guys.
With so many people telling me the Harry Potter series doesn't get good until after the third or fourth book, I dreaded picking up The Chamber of Secrets. I didn't want another snore-fest like I got with Harry Potter and the Philosopher's Sorcerer's Stone.
I wouldn't called the second Harry Potter book a work of art, but it kept me entertained enough. The mysteries behind Dobby's antics kept me curious when the book got dull. I'm still curious about that, actually. I'm wondering what kind of enemies young Harry Potter has, given who Dobby appeared to serve. It's obvious Voldemort is still kicking somewhere, but it seems so petty for him to be concerned about a child. Then again, maybe he thinks it's best to get rid of him before he's old enough to fight back.
The other thing that really stood out to me in this book was Ron Wesley. He's kind of a terrible little boy. He wishes ill on a lot of his enemies, even those just doing their job, like Mr. Filch. When everything went down with Mr. Filch's cat, I sided with his younger sister. How could he still wish ill on him with all he was going through?
His comments stood out to me a lot and I've really started to dislike him. I understand he comes from a large family with little money. Perhaps he's just aggressively jealous. Maybe he's just a child and doesn't completely understand what he's saying. Either way, I found him distasteful.
The whole mystery of the Chamber of Secrets, while extremely predictable, was entertaining. The story was nothing to rant about, but it was clever how it all came together. Rowling should have scrapped the first book and just started with this one. While still not good enough for me to look forward to the third book, it was at least entertaining enough that I don't dread continuing the series.
…and I will because I promised my friends I get through all seven books. I plan to make good on that promise by the end of the year. Only five more books to go!