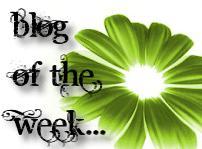 Each Wednesday I am going to feature a blog I love to read…
This link will introduce you to the blogs I hang out at on a regular basis, because all good things should be shared with your friends…
So enjoy, and lets pass on some blog love shall we?
This week I would like to introduce you to:
Confessions of a Preacher's Daughter
*Warning…this blog is not G rated!!*
Nice, I love that. This girl tells it like it is, her life is never dull and you are never left wondering… what the hell is that all about?
Sweet, it's about time someone else didn't have a filter!! She might shock you a little, but it is always a good read, check her out!!!