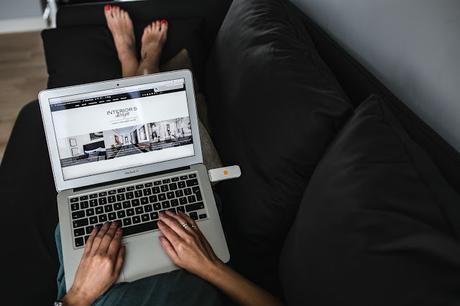 As a blogger wanting to work with brands, it can sometimes be difficult to know exactly what a company is looking for. It can be a 

struggle to know what to focus our attention on when it comes to improving our chances of clinching that amazing brand campaign.

With that in mind, I thought it would be really interesting to take the chance to speak with a PR professional about the work they do with bloggers - gain some insight in to what a PR company looks for, and why.

Joining us today to give some insight into working with bloggers as a PR company is Bea Gorman from Chalk + Ward PR.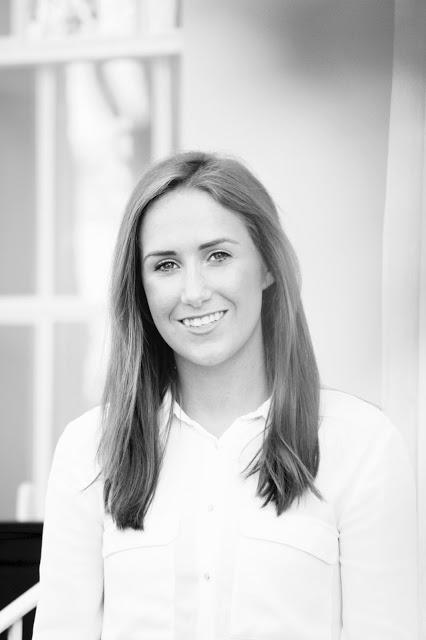 Chalk + Ward has been established in Exeter for 20 years. The agency has grown over the years to become the region's leading integrated agency with a reputation to match. We genuinely focus on our clients, helping them achieve growth via insightful thinking, as well as challenging both creatively and strategically.
Bea has a broad range of B2B and B2C experience in PR and Digital Communications. With a proven track record when it comes to online PR and social media, she has managed successful campaigns for several high-profile clients during her career.


Hi Bea! Thanks for helping us out today. 

Let's jump straight in to the questions. How did you come to work in PR and what have been some of your proudest moments/best campaigns to work on so far?

I studied International Relations at university and it was actually my dissertation supervisor who recommended I look into a career in PR and Communications. My first job was as an Account Executive and later as a Junior Account Manager at a travel PR company in Bristol – I love travel, so it was a dream job to get straight out of uni!

I'm lucky because I've worked with so many brilliant clients and campaigns, it's hard to pick just one! Working with Radio 1 on the R1 Big Weekend was a lot of fun. I've also worked on social campaigns for big brands such as Qantas Airways, luxury hotels and villas, safari operators, attractions and some lovely food and drink brands!

When it comes to working with bloggers, what exactly are you as a PR company looking for from the bloggers and influencers you work with?

The specifics vary depending on what we're hoping to achieve from the campaign but it's always important that the influencer aligns with the brands values and has a relevant audience. I'm sure influencers feel the same way about the brands they work with!

There's often a lot of debate in the blogging community about what the key factors are in why a PR company will choose one blogger over another to work with on a campaign...obviously this will vary from brand to brand, but what 3 key aspects in general would you advise bloggers to focus their attention on if they'd like to increase their chances of working with brands?

It does vary but if I had to pick 3 I would say Engagement, Domain Authority and Personality – in that order.

Engagement

is a real indicator of how influential a blogger or vlogger is to their followers – it's not all about large follower numbers!

We're often creating a multi-channel campaign, so Domain Authority is important for SEO and strong links. This is particularly true if it involves the brand offering a high-value item or experience to the influencer. A blog with a clear personality makes it easier to identify where the influencer will work best. There are a lot of family or travel blogs but what aspect does your blog focus on? If that's easy for us to work out and it aligns with our brand's values or personality, then we'll be keen to work with you. 

How important are things like a blogs DA score and follower numbers compared to their follower/reader engagement or the quality of their content when selecting who to work with on a campaign?

Each campaign has a different aim, so this can vary a little. However, high engagement is always really important when we're selecting which influencers to work with. If an influencer has lower follow numbers than others but their audience is really engaged, they can quickly find themselves at the top of the list.

If the reason for working with an influencer is a high-value review e.g. a holiday, domain authority becomes really important.

 When you're selecting an influencer to work with, how do you usually seek them out?

We have the usual media databases, which are great for collating lists of relevant influencers for a particular campaign. But, even with these platforms, social is the first stop for me. I like to research all relevant accounts, see their engagement vs followers and read through some of their previous blogs to see if they will fit the brand. I think it's really important that PR's do their research in the same way we do for journalists to make sure the influencer is the right fit.   

And once you've found a selection of bloggers to choose from, how do you tend to whittle the choices down? How can a blogger make themselves stand out to you?

Engagement really is the most important thing! With high engagement, we can be sure that the influencer's audience will see and engage with our brand.

How can a blogger make your life a little easier and make you more likely to want to work with them again in the future? How can they go the extra mile to impress you?

Influencers being transparent about what they'll deliver and when makes a PR's life much easier and we'll be more likely to recommend working with that influencer again. We have tight deadlines, monthly reports and frequent meetings to keep the client up to date on everything, so having that information to hand without chasing for it is always a winner!

Are there any big no-nos that bloggers should always avoid doing? Any red flags that would make you avoid working with a blogger or anything they can do that would make you avoid using them again in the future?

I haven't experienced it myself, but I do know some PRs who have arranged a review which the blogger has attended and then never delivered on the promised coverage. That's obviously a big no-no but I also think it's very rare!

Generally, a lack of communication ahead of or after a review or campaign is a big no-no for me. We completely understand that things happen unexpectedly but if you're no longer able to make a planned date or the coverage will be delayed, just let us know because we're always happy to rearrange if we can.

Have you noticed a change in the way brands value the work of bloggers and social media influencers in recent years? Would you say that this is something that is increasing or decreasing?

Definitely increasing! A lot of my work in PR has become more digitally focused in the last couple of years. Brands are becoming acutely aware of the power of social and the way consumers engage with it. A few years ago, social media was a 'nice to have' but I don't imagine any brand would think of it in that way now. 

And finally, what advice would you give to newer bloggers who are hoping to work with brands and PR companies like yourselves in the future?

Create a personality for your blog, it makes it much easier for us to align you with a relevant brand or campaign. It's a competitive market but we always want to work with bloggers who understand the content their audience is seeking. When we work with bloggers who get this, it creates a partnership which is always the nicest part of influencer campaigns.



Thanks so much Bea for answering my questions, and joining us today!



You can keep up with Bea by following her on Twitter @BeaSGorman

 or following 

@ChalkWard, you can also follow Chalk & Ward on Instagram HERE


If you enjoy my blog, please consider following me on Bloglovin'