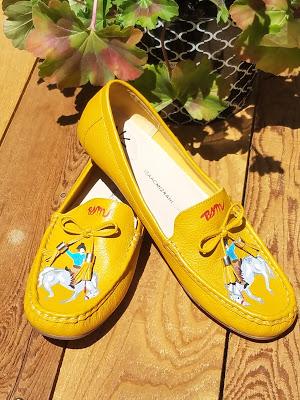 Brailey has been having so much fun with her custom painting business. She has some orders she needs to complete, but she wanted to spread her wings a little and do some designs of her own. So, we checked out the local St. Vinny's and found a couple of pairs of shoes. These moccasins, I will admit, I spied myself. For some reason, I knew they would fit Grandma Diggy so perfectly. And so Brailey painted them with these darling bucking horses and we shipped them to Sacramento, where they have been reported to fit like they were made for Grandma Diggy's feet! Diana (Brady's mother, aka Grandma Diggy) was so thrilled to get them! It was a wonderful surprise for her. She said she had always wanted a pair of moccasins, and although she thought they would be too narrow when she first saw them, they fit her feet like they were custom made just for her. She never imagined a pair of moccasins with bucking horses on them, but she is awfully fond of bucking horses, she said. Brailey was very happy they made her beloved grandmother so happy.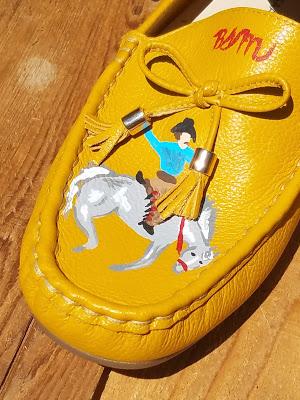 We also found these super cute wedges! The tag says they are an 8.5. Brailey tried them on in the store, and they seemed to fit fine, but after putting them on at home, it is apparent they are sized incorrectly. They are more like a 7, or a 7.5. In any case, she has decided to sell these. So if you want a pair of wedge heels that are one-of-a-kind, here you go! They are a quality brand, also, Soda. Please let us know if you are interested. We can ship these easily!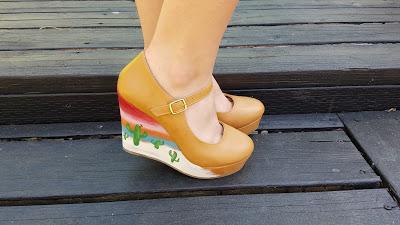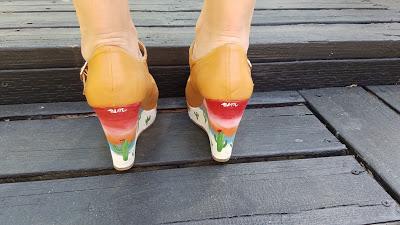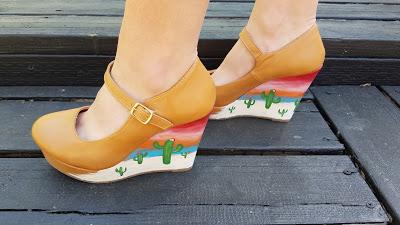 A couple of months ago, we recycled these tins and she had a big time painting them. These are also for sale. They would be perfect for jewelry or trinkets or whatever you have in mind.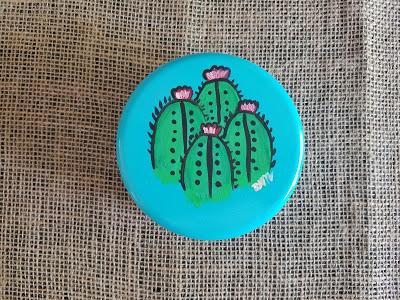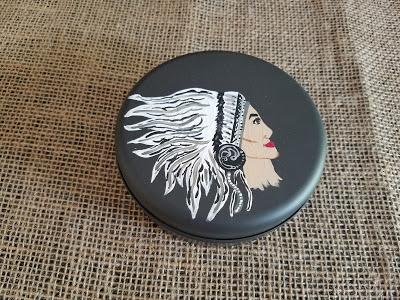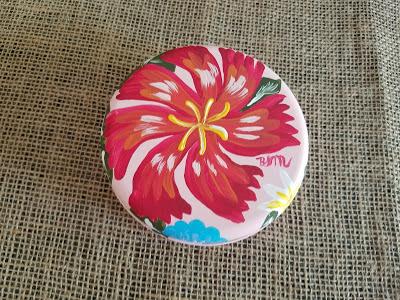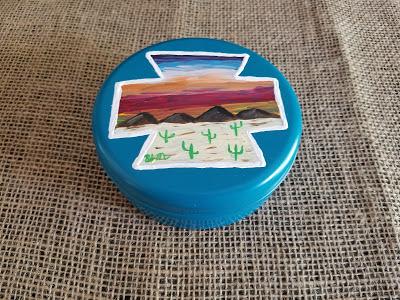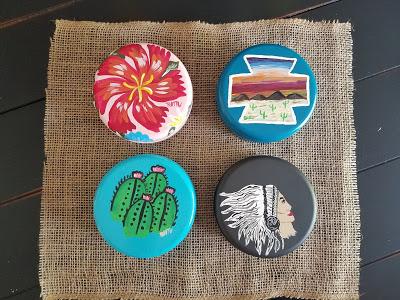 These are little key chains she painted up one morning. I don't think these are for sale. She is very attached to them! They are a piece of leather from a latigo she recycled. But if you would like one, just let us know and she can paint one special for you.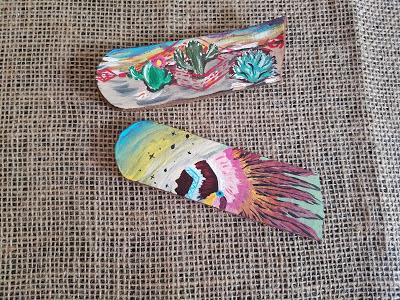 This is my own personal order. The milk can she painted for our friend Darlene turned out so cute, it inspired me to repaint my own milk can and to have Brailey fancy it up. The pictures don't do this one justice! You can't see the detail in them. In person, it is so cute it is unbelievable, and I love it!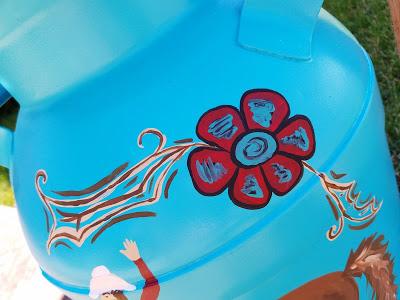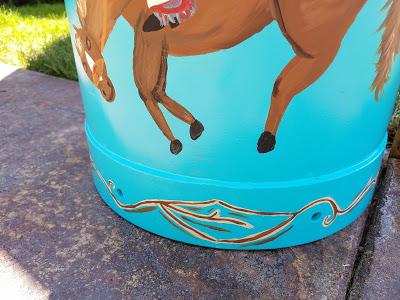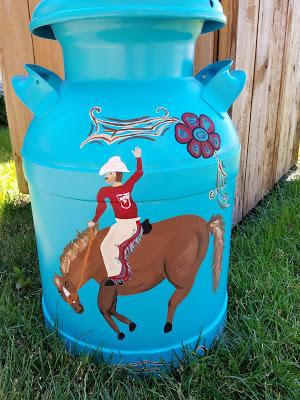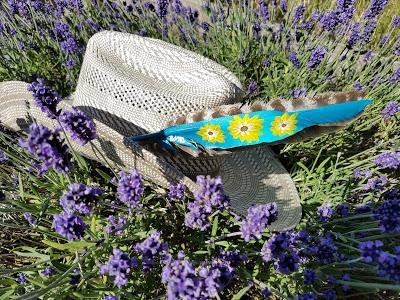 Before she left for rodoe bible camp, she painted a bunch of hat feathers. She loved this one so much she kept it, and it looks amazingly cute! She paired it with another feather, which adds a certain flair. She has quite a few different designs, all on her Instagram page, BSM.Kustom.Kanz. Check them out and let her know if you are interested in one she has done or if you have a design you would like her to paint for you. She would be happy to!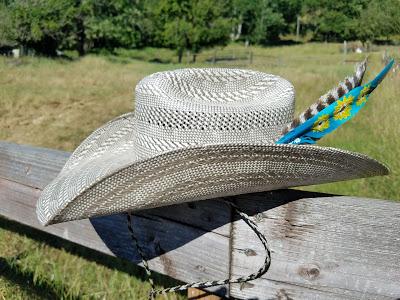 This is the milk can that inspired me to have her paint my own. This turned out so well and is her favorite thing she has ever painted.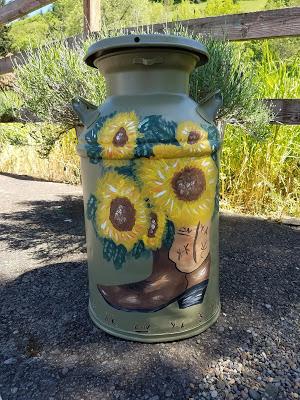 And this little custom sign for a store's dressing room turned out really cute, as well.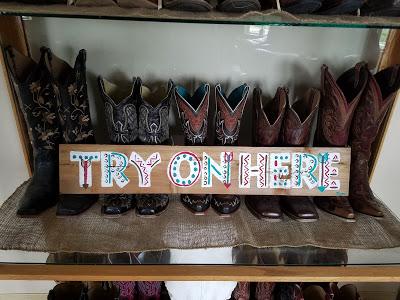 Anyway, her designs are improving more all the time and she is having a great time doing it. Last summer, she was so strapped for time, it became a huge burden to her. But this summer, she has a lot more free time, and she has learned how to be more efficient with her painting, which also helps. If you would like something painted, let us know! She can pretty much paint anything you want to have done. I am so proud of her entrepreneurial adventure!