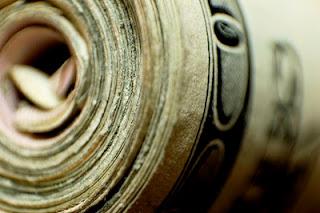 In an effort to remind myself that you guys actually like the fact that I'm not a cookie cutter, got my shit together blogger, I need to come clean.  Its time that I admit to myself and to everyone else besides my facebook friends.  I'm getting a second job.
Honestly, its the hardest thing to admit that you need a second job.  It is like failing at life 101.  Ya know that class we took that told us if we went to college and got a degree and worked hard we wouldn't have to go through and do the same things that our parents did?  Instead, despite their warning you got a stupid ass credit card and here you are seven years later and you are still trying to pay that sucker off.  Dear 19-year-old self, Wear sunscreen. Don't get a credit card.
It isn't the job itself that makes me feel like a failure.  In fact, I'm pretty sure if I get the job, I'll love it.  I realized that all I do is go to work and hang out with Sam.  In order to achieve the things I want in my life, I have to do something bigger about it.  No one is going to hand me the keys to a house.  I'm not going to win a car, despite my luck with winning things.  My bills aren't going to just go away one month.  As Jillian Michael's says, "If you want results, you're going to have to work for it."  I'm strong enough to admit that if I want things, I need to be prepared to earn them.  Am I going to be exhausted? Yes.  Am I going to have less free time? Yes. But, will I be closer to being debt free by the end of 2012? YES, I will.  And that is better than anything I can do with my free time right now.  Oh and this goes without saying but I'm pretty much not buying clothing again.  Simply because I know that is one thing I can eliminate.  Perhaps, I should eliminate going out to eat.
Words of encouragement and pats on the back would be fantastically appreciated.