Cafe Mudlark is not too old. But it is becoming popular quite fast. There are various reasons for this. Some preparations are quite unique and innovative here. Though it is a small outlet with youth as their key target audience. But there is no harm in families visiting here with their kids. They will definitely enjoy a lot of things here. Rather this place has a lot of attractive and innovative dishes to create an infinite bond with kids and youth. On top of it, despite enjoying the food to its fullest, it doesn't pinch your pocket at all. That is the beauty of this place. Probably the onus lies on Prateek who is quite clear about his target audience and the selection of dishes to serve them. In fact, I think soon he will have to introduce a kids menu to the mainstream menu. Hope it happens soon!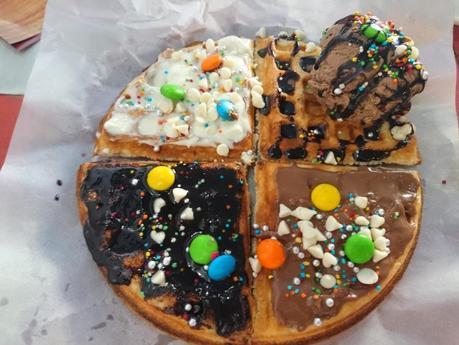 You have a good variety of food and drinks options in this cool Cafe Mudlark. You have some fascinating Wraps & Rolls, Nachos, Sandwiches, Burgers, and Pasta. That is not all. There is a variety of Maggi preparations. In addition, a number of dishes to choose from Chinese section. And then, there are Garlic Bread and French Fries. Well, the best is yet to come. There are hot & cold beverages, magnificent shakes, and Waffles. The last one is a great example of innovation and creativity. In fact, this a complete section in itself. These are not only sweet and Chocolate waffles but also Veg and Non-veg waffles. That is probably the USP of Cafe Mudlark. And on top of it, there are a variety of ice creams.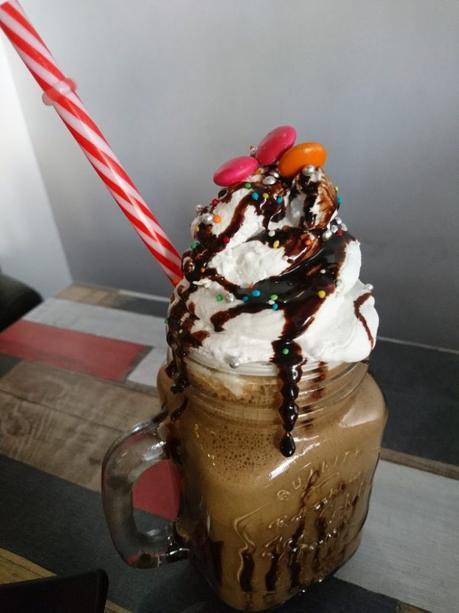 Cafe Mudlark
So if you see, Cafe Mudlark is an ideal place for youth to sit, relax, enjoy lovely food, have fun in a good atmosphere, and push off after refilling your energy zones. But then, it does not limit to youth. It is a nice place for families and friends of any age. Some special items I would definitely like to recommend. The burgers are quite tasty with appropriate ingredients and to the perfect size to hold and eat. Nothing spills out yet these are quite fulfilling. Shakes, Hazelnut Coffe, and Masala Tea are a must try. And then the waffles are a discovery. The non-veg Mudlark Chicken Waffle was an absolute treat. And if you are a veggie, go for Mudlark Veggie Waffle. These two are again signature dishes. And the Dessert and Chocolate waffles are undoubtedly a superb treat in the sweet section.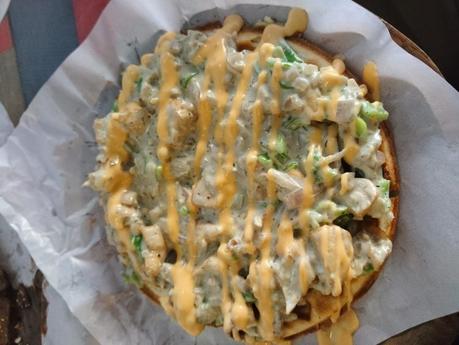 Overall, Cafe Mudlark, a symbol of youth in Rohini, is a nice place to visit. I am sure you will also fall in love with it for many innovative and tasty reasons.