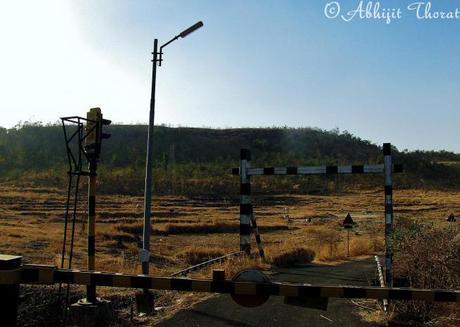 A crossroad is an important phase in one's life...but sometimes the sun masquerades the colour on the signal causing accidents.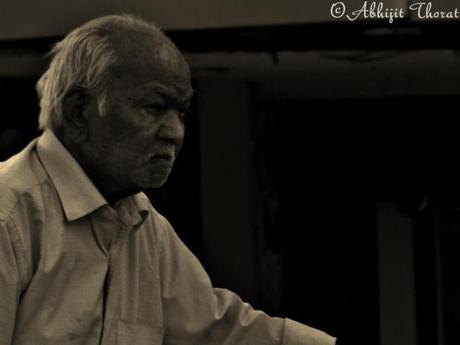 Eyes get belittled with time, Forehead becomes more prominent with age, But the heart's perceptiveness doesnt't diminish by an inch.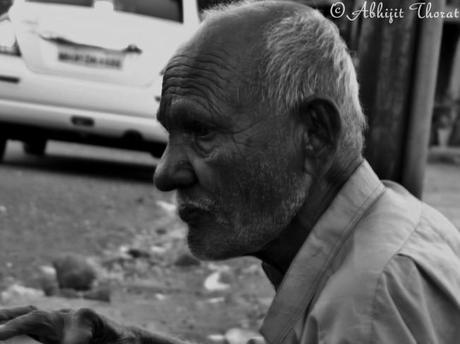 The wrinkles, worry lines and hollow lines tells us tons but the un-sagging face conveys the 'break out rather than bend' attitude.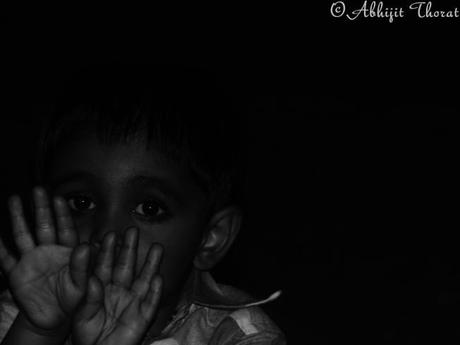 Look, I ain't have any. Leave me alone atleast now.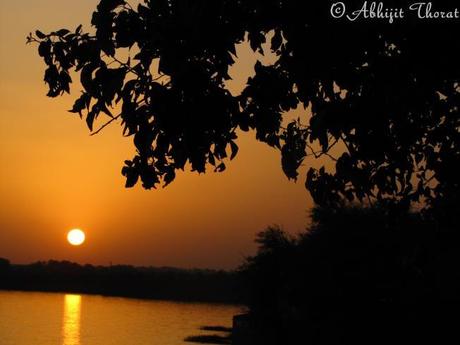 The river gulps down the old sun thus reincarnating it to a young, juvenile source of truth.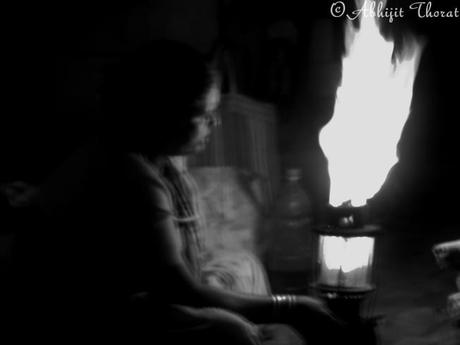 I see nothing in broad daylight and it strains my eyes. And this benighted fire make me further more blind closing my eyes even more tightly.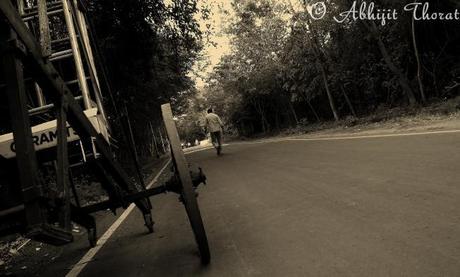 The Self is the hub of the wheel of life, And the sixteen forms are only the spokes. The Self is the paramount goal of life. Attain this goal and go beyond death! - Prashna Upanishad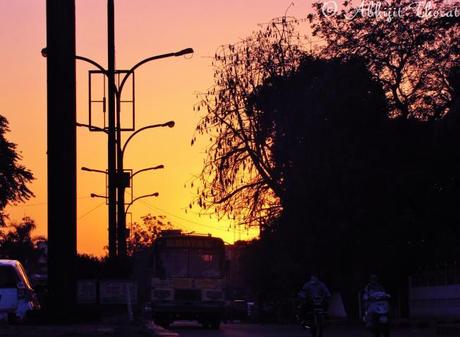 The blunt transition of devoid colours yet substantial utters life; changeover from optimism to flamboyancy to dying enthusiasm.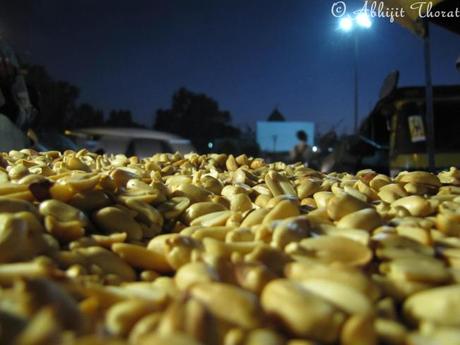 "Lighten me and I'll light you up and I'll live. Benight me and I'll be eaten up; O'God Let there be light"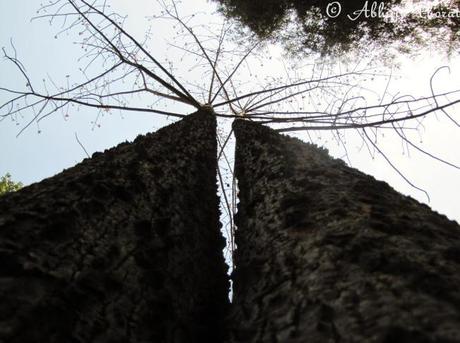 Who can resolve this duality of life?? Roots are the same...the destination too is alike, just the path differs.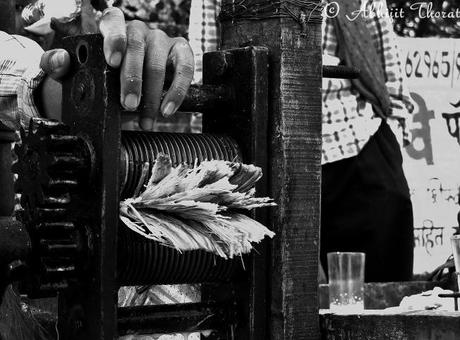 The more it gets crushed, the more sweetness we get; The more sweetness it loses, the more dry it becomes.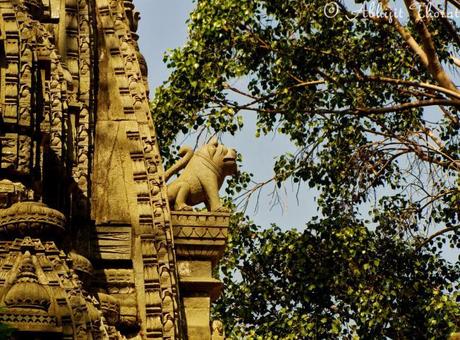 As if this pet lion of Chandela kings of Khajuraho is guarding Lord Neelkant's temple....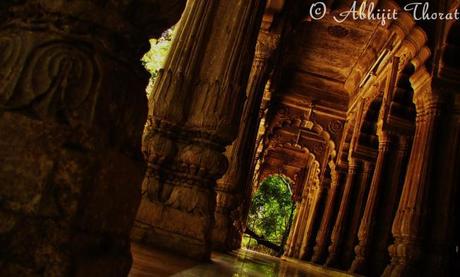 The pillars glisten as if the pillars of Jerusalem's Solomon is radiating light of secularism for the first time in Israel. (Original pic: Lord Mahadev temple,Nagpur )