This post is part of the CHENNAI BLOGGER CLUB'S CBC VIBGYOR BLOG TAG 2 where some of us will write a post on the colours of VIBGYOR each day starting 1st of May to the 7th of May, 2020.
The color theme for today's post is GREEN.
Green, a lush colour, has been a pleasant color to me always! Though blue has always been my favorite and 'lucky' color as I had mentioned yesterday, I'd always search for a hint of green around too!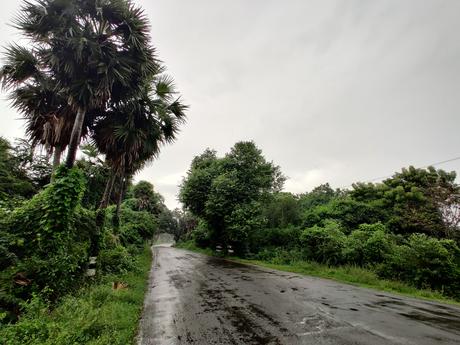 The highway from Mayiladuthurai to Tiruvarur, on a rainy morning.
Around a year back, I developed an interest for growing plants and started to grow small herbs in pots. Recently, I sowed some Tulasi seeds and it's a pleasure to see them grown a bit more everyday, then the previous day. My day starts with watering them and the other plants.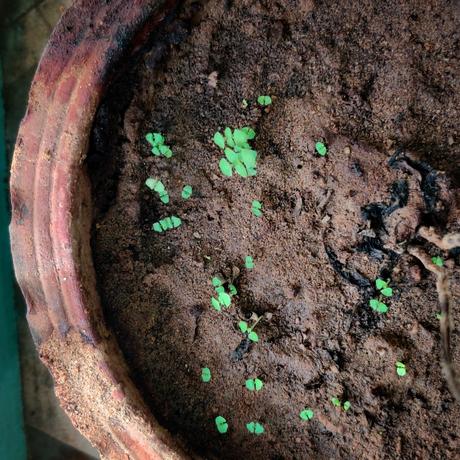 Tulasi sprouts!
Yet another place, where we get to see a lot of 'greenery' now a days is our WhatsApp! This communication app has become quite an important part of many of us. Given the present lockdown, most of us are locked up with several apps, one of which being WhatsApp!
God Bless