This post is part of the CHENNAI BLOGGER CLUB'S CBC VIBGYOR BLOG TAG 2 where some of us will write a post on the colours of VIBGYOR each day starting 1st of May to the 7th of May, 2020.
The color theme for today's post is INDIGO
Indigo is the color placed in the second position of the visible spectrum of the hues. The deep color is much popularized by the denim fabric, which was initially dyed using the extract from the 'indigo' plant.
As much my memory travels behind over the lane, I can recollect my first tryst with denim jeans, probably at the age 7-8, when my grandparents took me for shopping to Mota Royal Arcade, one of the very few malls that existed in Bangalore, during the splendid 90s.
Wearing denim jeans was much a fantasy and a fashionable thing to do, at that time, and is still so! It gave an immense level of happiness to wear one, and roam around!
Denim was supposed to be the tough garment of the labourers, going through the wear and tear. It gradually developed into a fashionable garment and still continues to be so, in hues of indigo and few others too.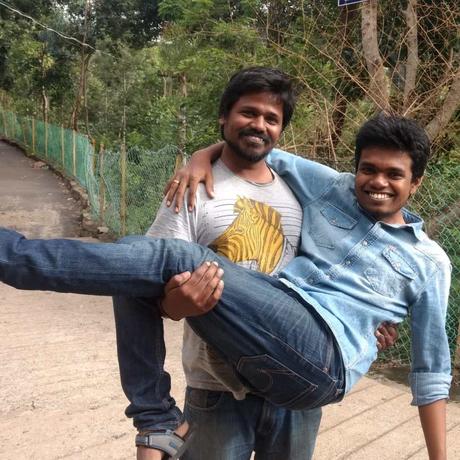 A random (and favourite) pic of le me, in denim!. PS: I'm the one being carried 😀
God Bless