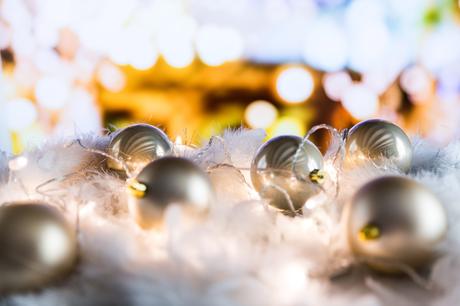 Celebrating Christmas for the first time with your new baby is a super special occasion, as are most of your baby's 'firsts'. As a Mum myself, experiencing Christmas through the eyes of my children is one of the most magical things! Over the years I've really learnt how important it is to soak in each moment, especially on Christmas and that means taking the pressure of of any expectation of perfect! Life will never be perfect with children, you can't plan for things in the same way that you can when it's just yourselves as adults and honestly, that's absolutely fine. The years and the time when they're young really do pass so quickly, so soak in the little things and embrace the chaos and the fun of it all.
Gift ideas
Your baby won't remember the gifts that you buy them for their first Christmas, so you don't need to go overboard and spend lots of money on lots of new things! However, clothes are always useful as babies grow so quickly. I always recommend buying baby clothes in the size slightly bigger than their current age because you'll blink and suddenly they'll fit in to the bigger size before you know it! Something like a nice quality, soft baby sleepsuit is always a good option as a really nice gift for baby's first christmas. 
Interactive and educational toys are also another great option as it's something that your baby will spend lots of time playing with and get lots of use out of. Babies tend to love interactive toys with music and lights!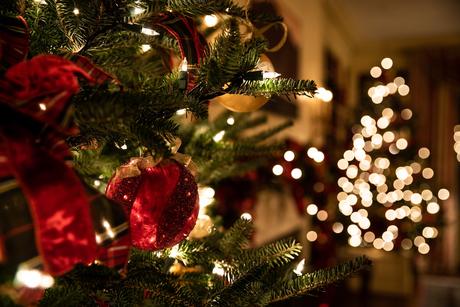 Getting them involved 
Showing your baby the Christmas decorations and lights is a great way to build sensory experiences and is also something festive and nice that you can do together to enjoy the festive period. 
I also think it's lovely to capture some festive photos by the Christmas tree either for your own personal memories or for things like personalised Christmas cards to send to family. When my boys were babies I bought them a festive baby-sized Santa outfit and they looked absolutely adorable! I really cherish those photos of their first Christmases! Remember it's important for you to get in the photos as well as it'll be nice for your baby to be able to look back when he/she is older and see you there too!  
Lose the guiltTo reiterate what I said above, not everything has to be perfect, your baby won't remember their first Christmas. Celebrate the day your way and take as much pressure off of yourselves as possible. Try and find a balance between time with your baby and you time! 
Thank you for reading.   Alex xo