HOLLYWOOD—These days people who stay connected with others become resilient and it helps them overcome turbulent times. Whether they join Facebook or Twitter, they interact with other people and learn to cultivate any crisis. Celebrities, athletes and politicians of all ages share and express what's on their minds via Twitter. The most famous and influential people on Twitter these days are Justin Bieber, Lady Gaga, the Dalai Lama, Paulo Coelho, Charlie Sheen, Kanye West, Mayor Cory Booker, President Barack Obama, Nick Jonas and Joe Jonas.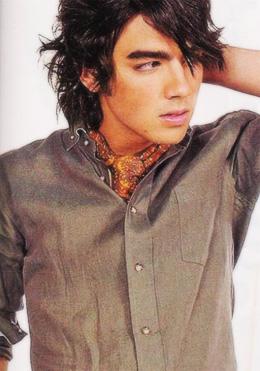 Justin Bieber stays connected with his 8,138,837 followers on his Twitter account. He has over 8422 tweets. Lady Gaga has 8,787,440 followers and only 638 tweets. The Dalai Lama has 1,465,450 followers and only 459 tweets. The Brazilian author Paulo Coelho has 1,312,409 followers and has over 9,157 tweets. Charlie Sheen has 2,778,713 followers and only 103 tweets; I guess some of them have been deleted. Kanye West has 2,730,716 followers and over 1,401 tweets. Mayor Cory Booker has 1,069,179 followers and over 7,238 tweets. President Obama has 6,980,766 followers and over 1,287 tweets. He follows over 701,536 people. Nick Jonas has over 2,307,598 followers and over 1,366 tweets. Last, but not least, Joe Jonas has 1,710,131 followers and is an avid tweeter with 2,482 tweets.
Speaking of Joe Jonas, we bumped into him on March 13 at the Trump Soho Hotel in New York City where he was greeted by a throng of female fans. The 21-year-old heartthrob was in town to attend the "Ocean Grove" band concert on March 11. His brother Kevin and wife Danielle also attended. Nick arrived from Nashville to attend the sixth annual "Carnival for a Cure" at the Metropolitan Pavilion in the Chelsea section of Manhattan. On March 20, they will be performing for the "Concert for Hope" at the Gibson Amphitheatre in Universal City with Allstar Weekend. Selena Gomez & The Scene will headline the show. The artists will perform to give hope to millions of people with cancer.
Selena Gomez, who is currently dating Justin Bieber, will most likely include her brand-new single, "Who Says," at the concert. The 18-year-old has been receiving hundreds of hate tweets from Justin Bieber fans. Bieber is currently in England on tour, and was spotted modeling his new hair cut. If you're a follower of Selena's tweets, you know that she just finished shooting her music video for "Who Says," which was shot in Los Angeles.
Allstar Weekend became famous a few years ago when they were outside of a Jonas Bros. concert passing out postcards of their band and signing autographs. At that time, no one knew who they were until the Disney channel promoted one of their singles. They have opened up for the Jonas Bros. on several concert tours.
Rose's Scoop: The Trump Soho Hotel in Manhattan the weekend of March 13, welcomed not only Joe Jonas but also John Stamos, Ryan Seacrest and Jessica Alba. The penthouse suite caters the last three levels to celebrities and ranges over $6,000 a night.