HOLLYWOOD—We've all heard about the meltdowns of rock stars and celebrities. For them, wealth, fame and success did not bring happiness. These stars include Jimi Hendrix, Janis Joplin, Keith Moon, Jim Morrison, Sid Vicious, Dennis Wilson and Elvis Presley "The King of Rock n' Roll." All these stars remain a part of rock history since they left behind a legacy of songs that will relish with every generation.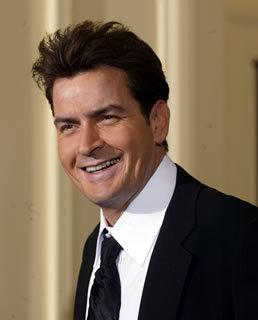 Charlie Sheen
For whatever reasons, it seems that rock stars and celebrities can't get high on their own success. Let's take a look at the madness of celebrity breakdowns in recent years. Kurt Cobain's wife, Courtney Love, has had multiple drug arrests and she even admitted that she used drugs while pregnant with daughter Frances Bean. Courtney apparently had no idea she was pregnant at the time. Courtney entered rehab and lost custody of Frances, and was arrested for attacking a woman with a liquor bottle. In 2009, she came to her senses and regained custody; however, Frances decided to live with Kurt Cobain's family. As for Cobain, he took his life on April 5, 1994, at the age of 27. He was known for the success of the band Nirvana, which sold over 25 million records in the U.S. and over 50 million worldwide. Cobain's life was full of ups and downs. His long addiction to drugs, especially heroin, led to his demise.
British sensation Amy Winehouse, who so desperately tried to attend the Grammys a few years ago, has had her share of problems. She was forced to cancel tour dates due to "health issues," and her then-hubby were both photographed scratched and disheveled in the streets of London after an alleged fight. According to reports, Winehouse head-butted a man, punched another and a video surfaced on the Internet where she is reportedly smoking crack.
Britney Spears, where do we begin? The whirlwind romance that lasted over two days to a high school pal? The marriage to Kevin Federline, which produced two children, Sean Preston Federline and Jayden? The bitter divorce? The shaved head? The driving with her son on her lap? The rehab? Fortunately, Britney has wised up and is on the right track, especially with her latest release "Hold It Against Me."
"Mean Girls" star Lindsay Lohan is not ranking very high on the scale of celebrity meltdowns. It's no surprise in Hollywood that a celebrity gets pulled over for a DUI one or two times. Since she was on probation for her two DUI arrests stemming from 2007, she now faces the prospect of more jail time after an arrest for felony grand theft of a necklace worth $2,500 from a jewelry store.
We have seen the celebrity madness in Mel Gibson with his screaming, panting and rages. Somehow his then-girlfriend Oksana Grigorieva secretly recorded him in the act. The temper of Russell Crowe made us take notice when he pleaded guilty to assaulting a hotel staffer when he couldn't get through to Australia back in 2005. It was the very same year that Tom Cruise decided to fist-pump, giggle and couch-jump on Oprah's show to express his profound love for Katie Holmes.
On rare occasions, a celebrity falls apart before a mass audience and we just can't tear our eyes away, despite our better judgment. The flair of Charlie Sheen has caught everyone's attention. His ongoing viral multi-media campaign has made him the best show in town, and everyone wants a piece of the action, from "Spike TV" to "Dateline." What's making him a winner in the ratings game is that he is getting himself in a bigger, deeper hole and he never shuts up. This is what makes headlines and this is how he managed to obtain one million followers on Twitter in 24 hours. As of press time, he has over two million followers. The star's shocking interviews and tweets have made him No.1 in the celebrity madness category.
Rose's Scoop: Newark Mayor Cory Booker has decided to give up Facebook for Lent. In a small gesture of solidarity, I have decided to give up Facebook for 40 days.