Last Friday was my father in law's big 60th birthday and to celebrate he had a big birthday celebration at a venue called Bistro Live in Milton Keynes. There were about 30 or so of us altogether and we all dressed up in fancy dress from the 1960's, which was mostly hippy / flower power style dress. Dressing up made celebrating even more fun and it was amazing to see everyone's outfits and how much effort they'd put in!


My Mum kindly came to babysit and my brother was finishing work late so offered to pick us up afterwards, which meant both Adam and I could have a drink and let our hair down! We made the absolute most of the evening and enjoyed a 3 course meal followed by lots of dancing, including on the tables which is actually encouraged at Bistro Live. 
It was so much fun and totally worth the hangover the next day! I think it's so lovely and important too, to mark all occasions and birthdays and I love that we got to celebrate his 60th altogether like that. Especially so because for the last few months it's been a bit worrying as to whether we'd actually all still be able to get together with the amount of covid cases there have been here in the UK over Christmas and the last few weeks. 
Here are a few of my favorite photos from the evening!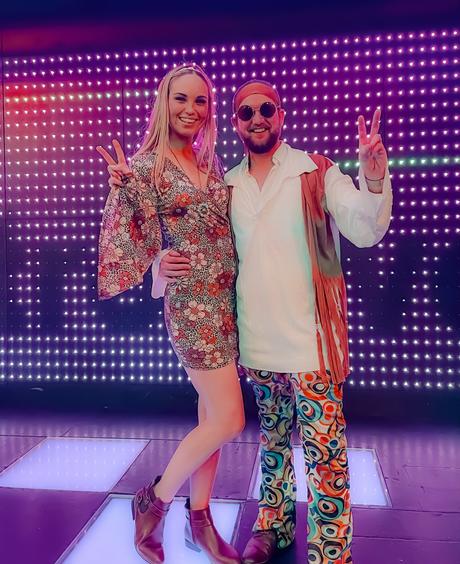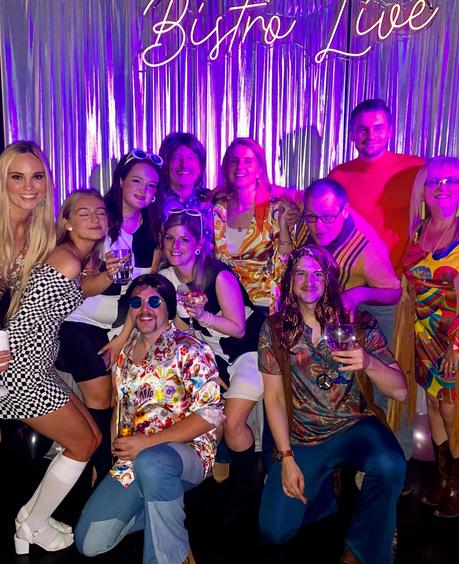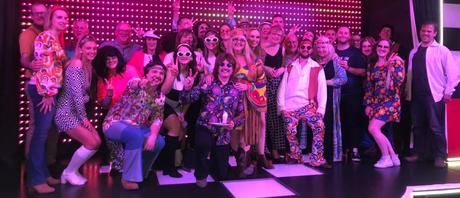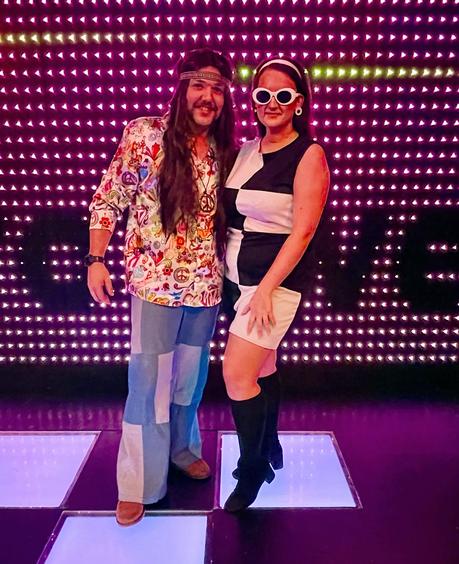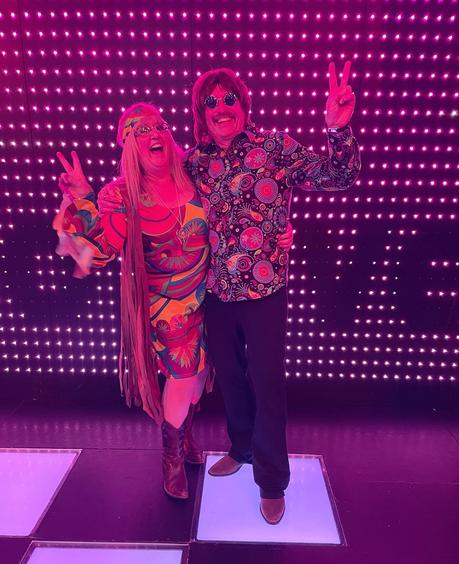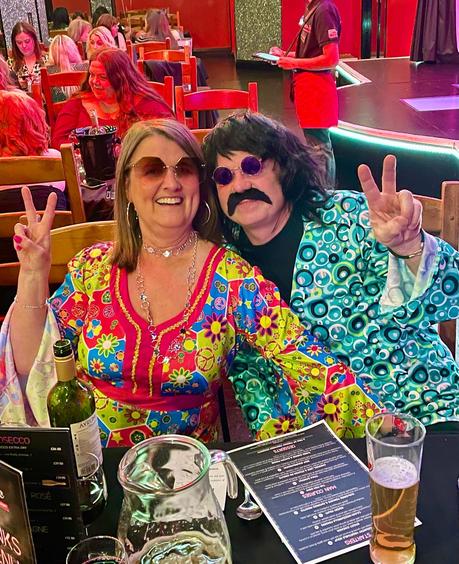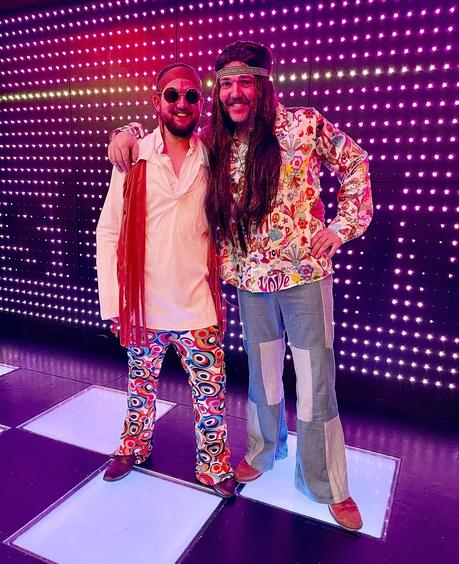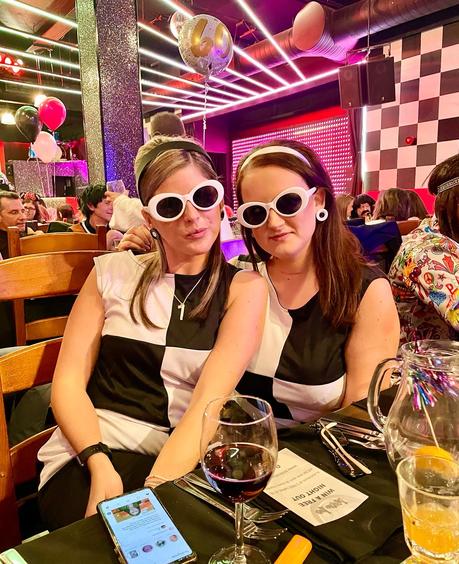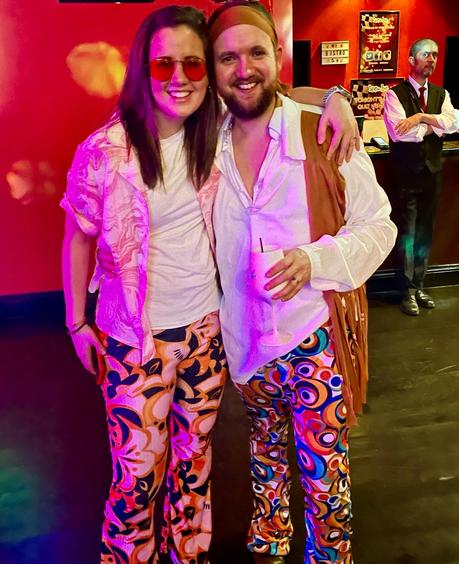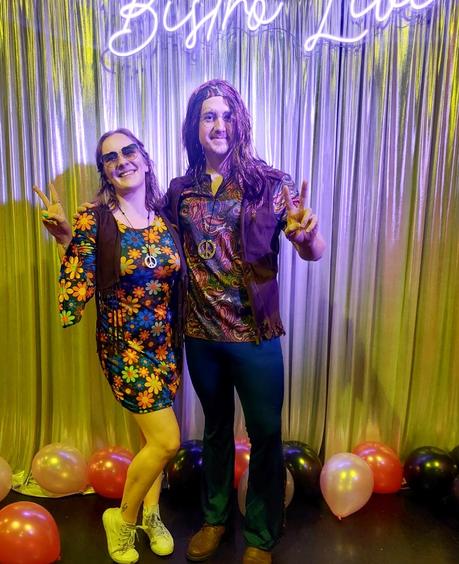 Thank you for reading.   Alex xo