If you're new here, you may want to subscribe to my RSS feed. Thanks for visiting!
Do you make something special for Australia Day? What is it you like to create to celebrate? Or do you just have a BBQ and some cold drinks with mates and that is your celebration?
This year I decided to make Chocolate Crackles with the twins. I used the recipe from the Rice Bubble box and it brings back memories of making them with my mom.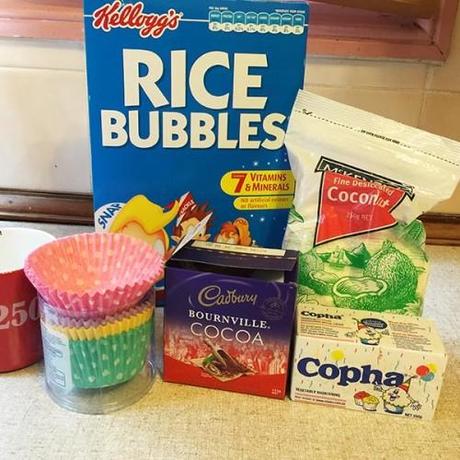 The ingredients to make chocolate crackles, but I was missing one ingredient. The icing sugar. I ended up using caster sugar and put it in a pestle and mortar to get the sugar finer. I only had icing mixture not the sugar so this was the best option.
The girls were super excited to help and they did a great job. I had them on the kitchen counter so that they could be near the bowls and help out easily.
The ingredients you need:
4 cups Kellogg's® Rice Bubbles®
1 cup icing sugar
1 cup desiccated coconut
3 Tbsp cocoa
250g copha®*, chopped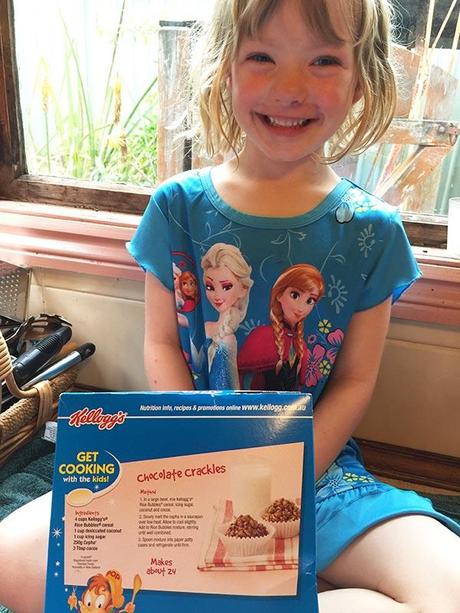 Happy to be making chocolate crackles with mommy and sister.
Step 1
In a large bowl mix all the dry ingredients: rice bubbles, icing sugar, coconut and the cocoa. Note: If you use organic cocoa from the health food shop the crackles do not work out well. I tried it for the kids sixth birthday party and they did not set properly and did not taste the same. I used Cadbury's Cocoa this time and they worked out the way they should. I am not sure why this would create such a difference but thought it best to point it out.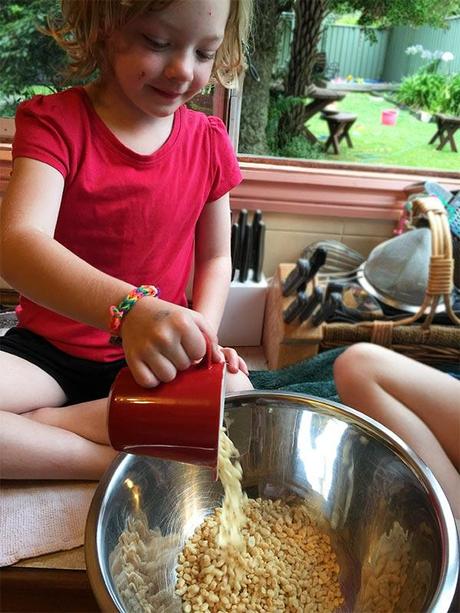 Adding the rice bubbles
As mentioned I stuffed up and did not have icing sugar. I thought I did! Yes silly I should have checked the pantry better, but it all got fixed. I used caster sugar but had to put it in a pestle and mortar to get the sugar to a finer and softer consistency. It worked a treat but took a bit of time to get it done.
 Step 2
Melt the copha. I did not chop it up, although the instructions say to. I put mine in a bowl and the microwave melted it for me. You can chop it up and put it in a saucepan and melt it that way. Either way is fine. It took about 2 and half minutes to get it all melted. Could be a little more depending on how your microwave works.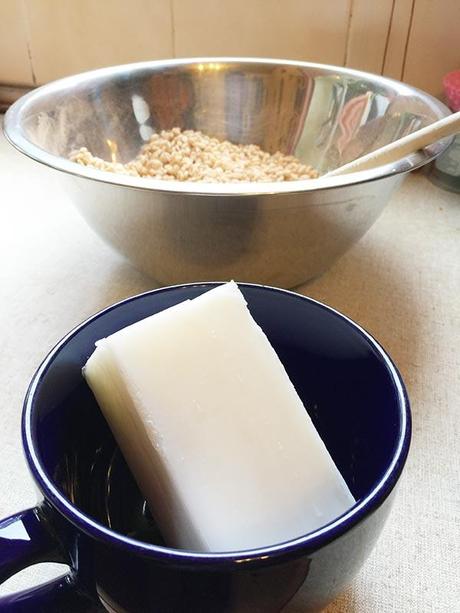 Copha ready to be melted in the microwave
 Step 3
Add the melted copha to the dry indgredients and mix well.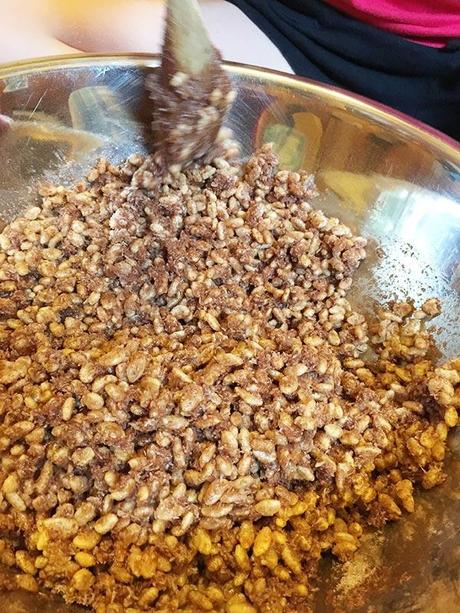 Step 4
Spoon the mixture into patty pans, and then put in the fridge to set. It is best to do overnight to make sure they are hard and fully set.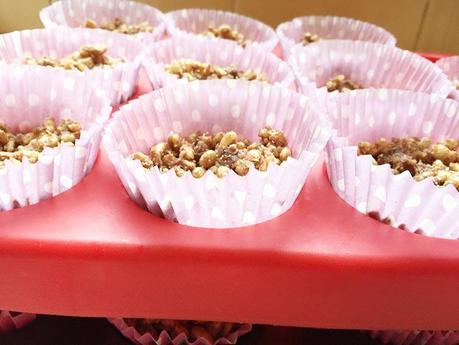 Ready to go into the fridge to set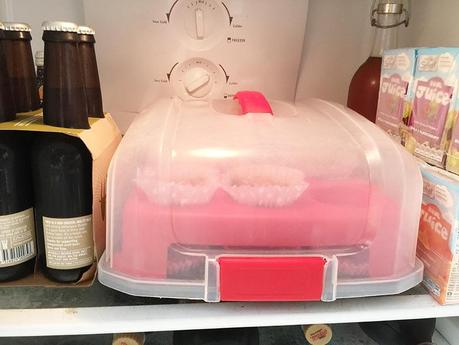 In the fridge setting. Note the beer and drinks all ready for Australia Day!
Since we are celebrating Australia Day tomorrow I wanted to add the Australian Flag to the chocolate crackles. Note: Adding the Australian Flag after the crackles have set is harder than you think.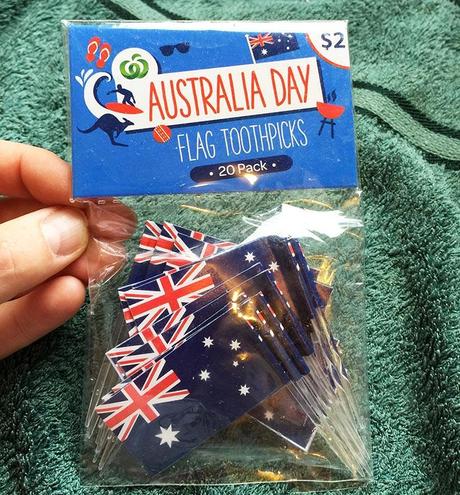 Australian Flags for our Chocolate Crackles. I picked these up for $2.00 at the local supermarket.
And now for the finished product!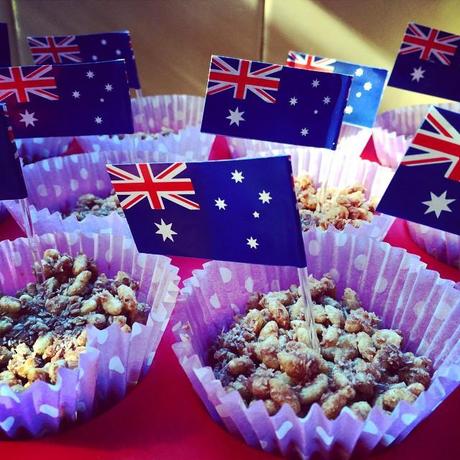 My finished chocolate crackles all ready for Australia Day. Yum!
Have a great Australia Day and long weekend. Hope you are having a nice relaxing time. Enjoy your chocolate crackles if you make some and your time with mates and family.

Share on Facebook