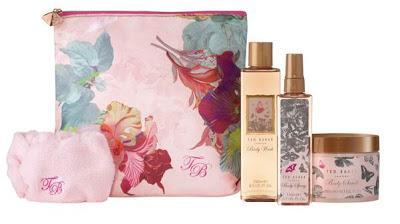 Ted Baker, Be Good To You Gift Set

Looking good is all about feeling good and with this luxurious pampering kit, she'll feel like a million dollars! Ted Baker's Be Good To You wash bag is full of treats for the bath or shower. It's an 

abolutely

 gorgeous looking set and the wash bag is beyond beautiful. This really is the 

perfect gift this Christmas. Pick it up at Boots for £18 here.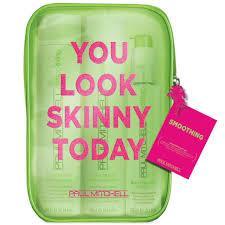 You Look Skinny Today Gift Set

This fabulous gift set from Paul Mitchell contains a selection of three products that will smooth, seal and soften hair. It's a seriously great set which features everything needed to achieve the perfect sleek style.

 It's £35 here.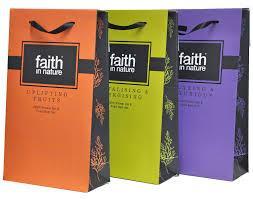 Faith in Nature Gift Sets

The new Faith in Nature gifts range makes it easy to give your loved-ones, friends and family the best Nature has to offer. With gloriously fruity hair care and luxurious foam bath/shower gel sets to suit every mood, these beautiful gifts keep on giving.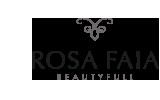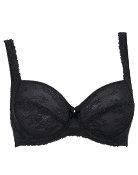 Luxury Underwear Every girl loves to feel special with luxury underwear and Rosa Faia offer just that. I have one of their Lace Rose bras myself and can tell you that it's totally adorable yet importantly comfortable. Take a look here.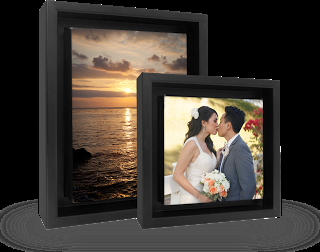 SnapBox Canvases
SnapBox prints are available in 5 different sizes: 5in. x 5in. (13cm x 13cm), 5in. x 7in. (13cm x 18cm), 8in. x 10in. (20cm x 25cm), 9in. x 9in. 
(23cm x 23cm), and 10in. x 13in. (25cm x 33cm). These options make them great for a variety of photos, including square-shaped 
Instagram snapshots. Every SnapBox also conveniently comes with preinstalled hanging hardware. The ordering tool is so incredibly easy and this 
is what
 makes SnapBox a firm favorite of mine for smaller canvas prints.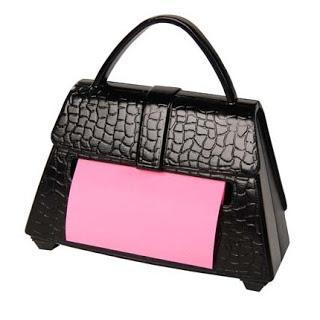 Handbag Pop-up Note DispenserThis is fabulous, it makes the perfect gift for any handbag loving woman, who likes to write herself little reminders now and again. It would also make the perfect Secret-Santa present or stocking filler. The post it notes inside can be re-filled. :)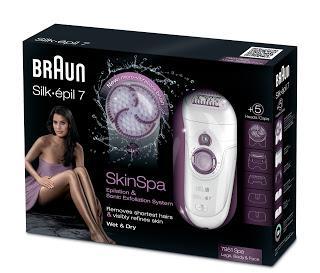 Braun SkinSpa

The new Braun SkinSpa combines the power of epilation and exfoliation in one beauty tool, for smoother and more radiant skin. Featuring Braun's Close-Grip-Technology, the SkinSpa performs better than wax on short hairs and is four times more effective than manual exfoliation alone, delivering twice the treatment for salon professional results 

at

 home.  

Removing hairs as short as 0.5mm, this new beauty innovation leaves long-lasting smoothness for up to four weeks, while the unique exfoliating attachment sweeps away dead skin cells and helps minimise ingrown hairs, to reveal skin's natural radiance. What's more is the SkinSpa can be used in the shower or bath. Take a closer look here.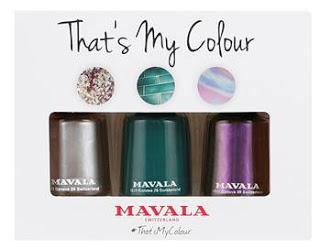 Mavala; That's My Colour

Earlier this year Mavala launched the That's My Colour campaign, where the public were asked to post pictures to Twitter, Facebook and Instagram using #ThatsMyColour and featuring colours they'd love to see turned into a Mavala nail polish. They've now revealed the That's My Colour Collection, which they selected from entries submitted via Twitter and Instagram.

The winning three were……….
Argentum – molten silver with a chrome finish inspired by the sequined detailing of a jacket
Hearth – a cool forest green shade snapped within the rest room of a favorite restaurant
Iridescence – inspired by the chameleon like finish of petroleum reflected in the sun
..And 

they

 are just gorgeous! I love the whole concept of this set of stunning colours, it's such a unique idea. This little trio of trendy colours would make a lovely gift. Take a closer look here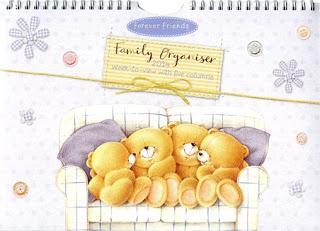 Forever Friends Family Organiser 2014
Personally, I'm loving the 2014 family organiser from Forever Friends this year, it's really adorable. Have a look at their website for this and more cute gift ideas here.



Last, but most definitely not least are a few gift ideas from one of my favorite personalised places to shop online; PhotoBox. I am such a fan of the products from PhotoBox, we have a few of their items including canvases, an absolutely brilliant photo book for Ethans first Holiday (I've recently posted photographs of it on my Instagram account, if you want to have a little look search "alexbumptobaby"), a personalised Christmas bauble (again, photo on my Instagram) and a beautiful etched glass ornament with a photograph of Ethan inside, which is so beautiful that I can't even start to explain it. What I love about PhotoBox is that everything is reasonably priced and they consistently seem to offer deals to new and previous customers, their products are always so well packed and fantastic quality and they offer such a variety of brilliant items that you can personalise. They are beyond brilliant for gift ideas be it for Christmas, Birthdays or any other special occasion. So do check them out for some inspiration, or even if you just want to head over and get yourself a great deal on a canvas. Find them here.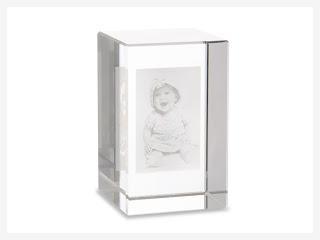 PhotoBox etched glass sample