Christmas was good. The twins have begun to get the concept of presents and they really like getting them (no surprise there). 
They enjoyed them so much that they tried to open everybody else's as well, and claim them all for their own (esp. their cute little cousin Ella's, who is a whole year younger and prime for twin corruption and who also got toys that looked quite appealing to 2, two year old cheeky monkeys with toy fever). 
Below are a couple of cute pictures of River and Indigo opening their stockings...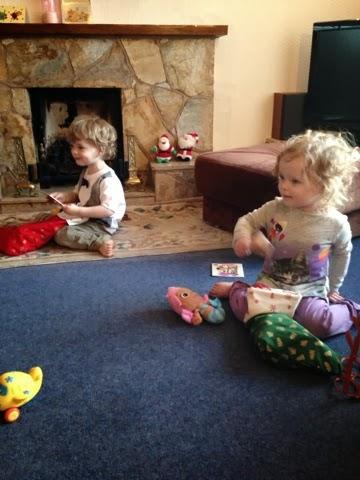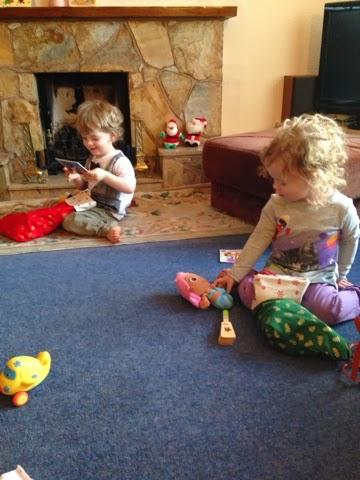 It was so nice to see how happy they were. I am looking forward to next christmas already as I think when they are three they will have more of an idea about Santa :) exciting times! 
Hope you are all enjoying a happy holiday season.