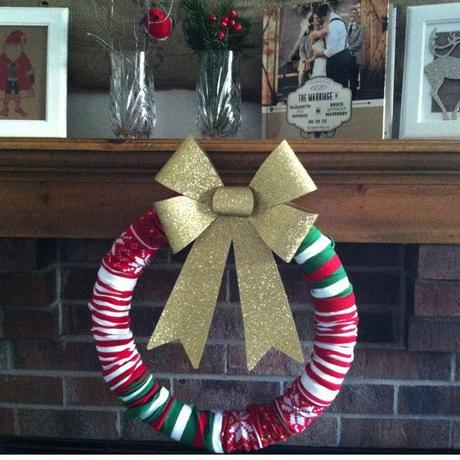 hello ladies (and gents)! i'm elizabeth from until only love remains. i am so tickled & honored to be sharing with you one of my favorite DIY's this year on sweet kaitlyn's blog! i hope that in the middle of all the holiday madness you can find some time to yourself & pour into those around you. maybe this sock wreath can be the perfect activity for some alone time or a great sisterhood gathering event! either way, enjoy!!
this is my first Christmas as a Mayberry and my first Christmas "on my own." my mom didn't pull out the boxes & boxes of decorations and make me help set up my home. she set up her home (and gave me some leftovers) but i was forced to begin the Mayberry Christmas collection. really, it is one of the most exciting things ever but, Bruce and i have a small (small) Christmas budget especially because i want to put most of it into GIVINGSOOOO... like most of us who are on a budget, i browsed though pinterest looking for some crafty crafts. this inspired me. so i made it. and i am sharing it with you!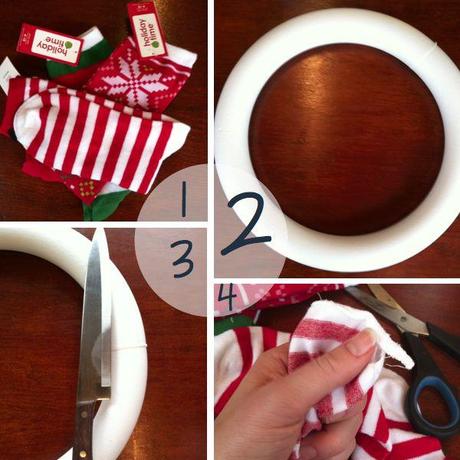 ONE: gather Christmas socks. used or new it does not matter as long as they are clean! i got mine real cheap at walmart. TWO: buy a styrofoam wreathTHREE: cut an opening in the styrofoamFOUR: turn the socks inside out and cut off the seam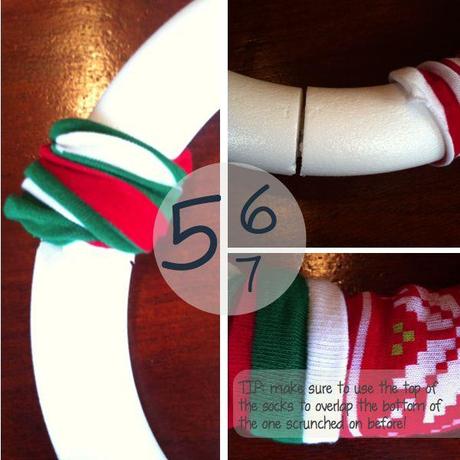 FIVE: turn socks right side out again and slide onto the wreathSIX: once all socks are scrunched on, hot glue the styrofoam shutSEVEN: spread out scrunched socks so that they cover the entire wreath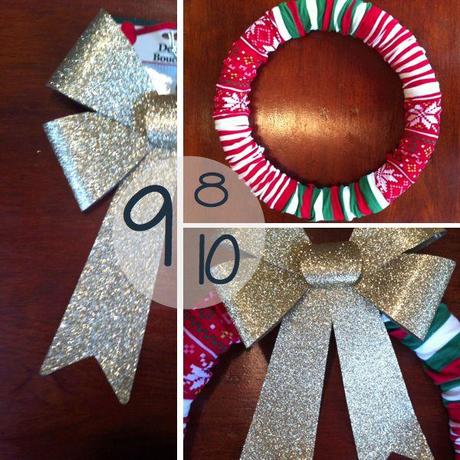 EIGHT: make sure no styrofoam is showing and that the tops overlap all the bottoms
NINE: add a bow. make one yourself or buy it all the dollar store. i chose the later.
TEN: look how cute!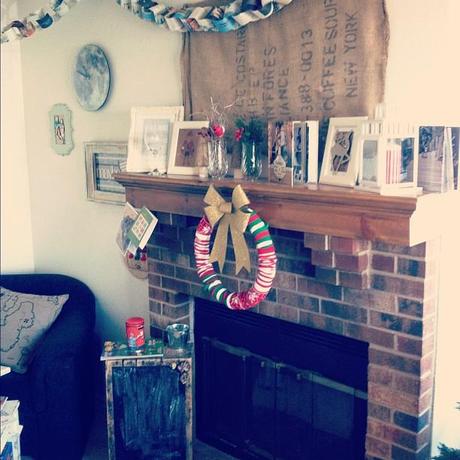 now your turn! if i can do it, you sure as heck can!
 ps: it only took me 20 minutes TOPS! #ilovefastcrafts

Need a great stocking stuffer idea?
Check out: