Christmas Day is peaceful and quiet.  Steve and I celebrate it on our own, exchanging presents in the morning with fresh brewed coffee, munching on smoked salmon and scrambled eggs.  After we have managed to wrestle the last of the wrapping paper out from between the cat's claws, Steve gets on with cooking Christmas dinner which is devoured by me and then we try and feel better about it by  going for a really long walk through the countryside, hip flasks filled with brandy in hand before curling up on the sofa together to watch some comedy, all washed down with copious amounts of champagne and wine.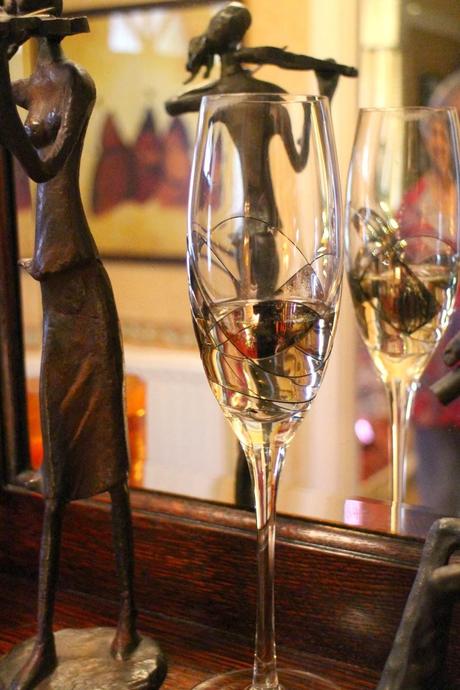 It is quiet and relaxed and low key and rather alcoholic.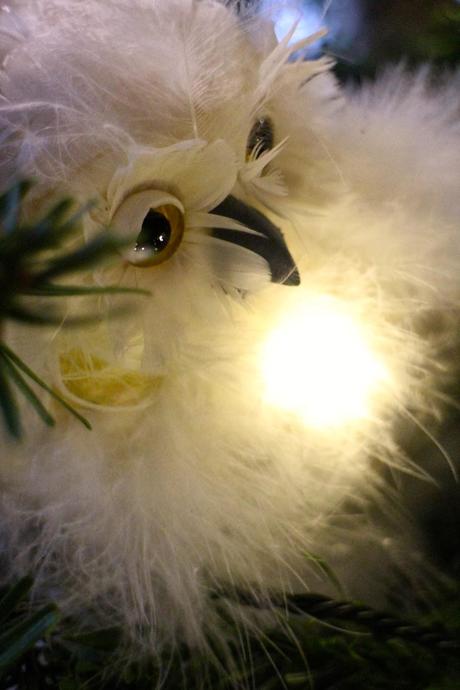 Boxing Day, less so.  Apart from the alcohol.  The second you walk through my parents front door a glass is pressed into your hand and filled to the brim with fizzing champagne.  I felt quite sorry for Steve and Gary, the two designated drivers for the day who were both on soft drinks!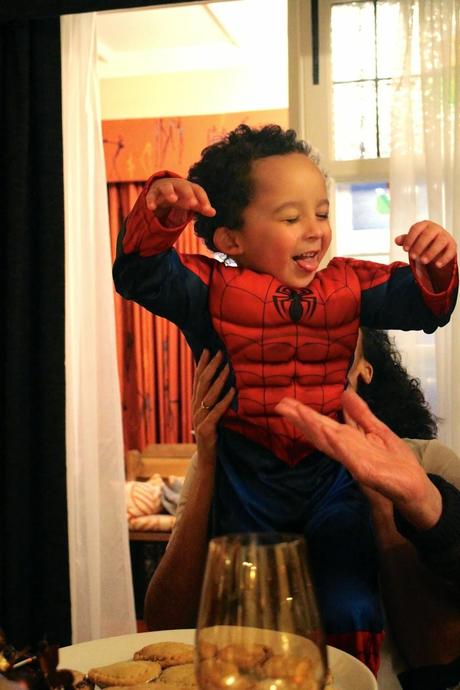 We normally visit Steve's folks the weekend before Christmas so Boxing Day is spent with my parents at their house.  They are often a little hungover from the previous day but ready for Christmas Take 2.  This year was a little different as Mum and Dad were flying to Africa the next day which meant we had to condense the party into 6 short hours before being booted out of the house.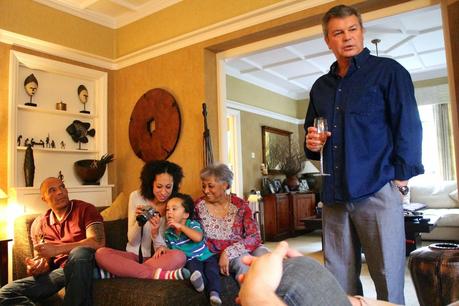 Boxing Day at my folks means lots of food, lots of alcohol, lots of chocolate and lots of noise.  It is not just us, my extended family is also there.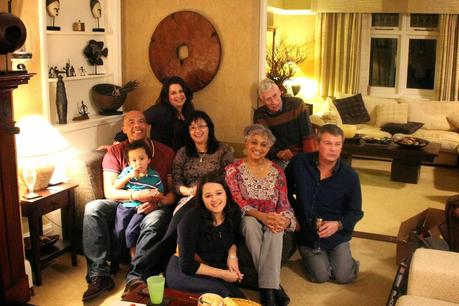 I grew up with Jan - she lived across the road from me with her parents and her mom would take us and my sister to school in the mornings, then my mom would pick us up in the afternoon and Jan would hang out at our house until about 5.30 when her mom would come and collect her.   We played games, rode our bikes around the neighbourhood, roller bladed up and down the close, watched films and became adults together.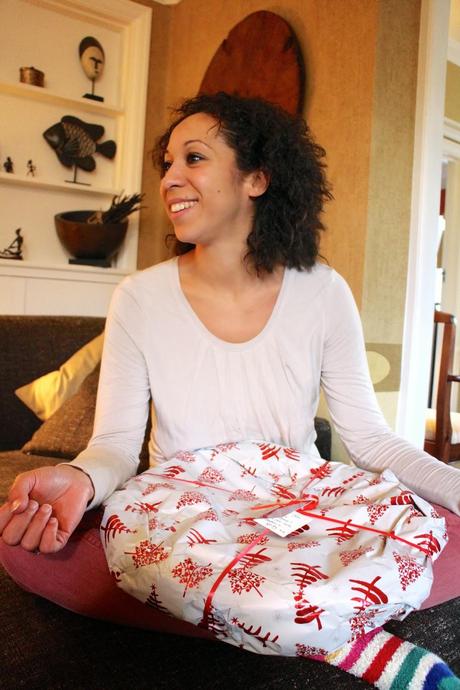 We followed this same routine for 12 years and Jan and her parents became our extended family.  To this day they still spend some of the Christmas period with my mom and dad, only now Jan is married and has a small one of her own!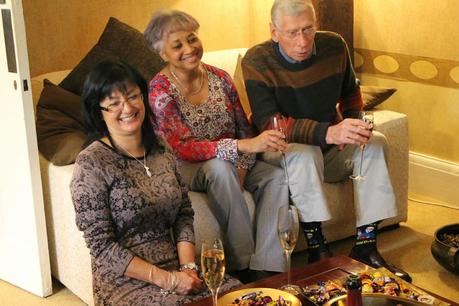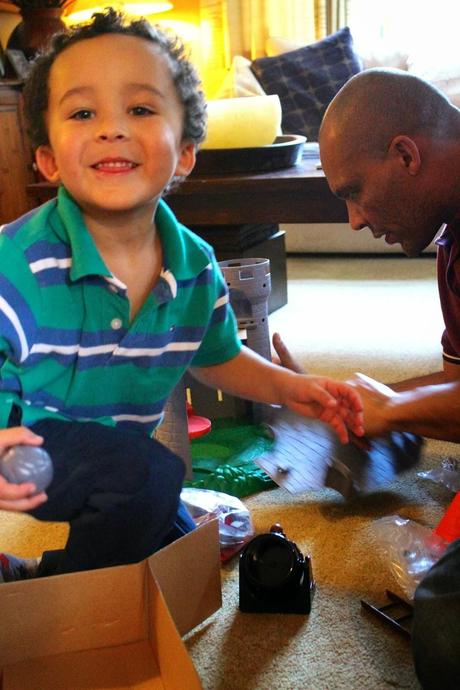 Having Kian around makes Christmas a lot more interesting.  He is now at the age where he gets properly excited about opening presents and he instantly spotted the shiny packages when he came into the house!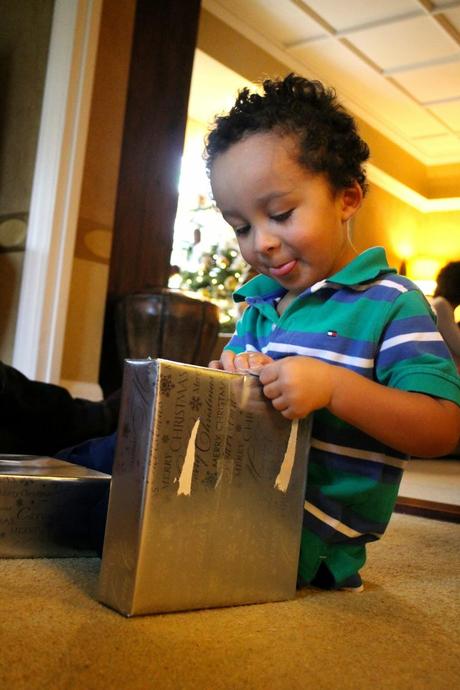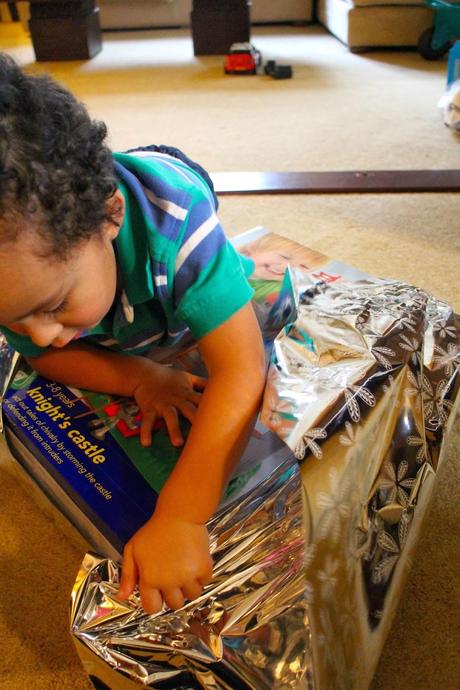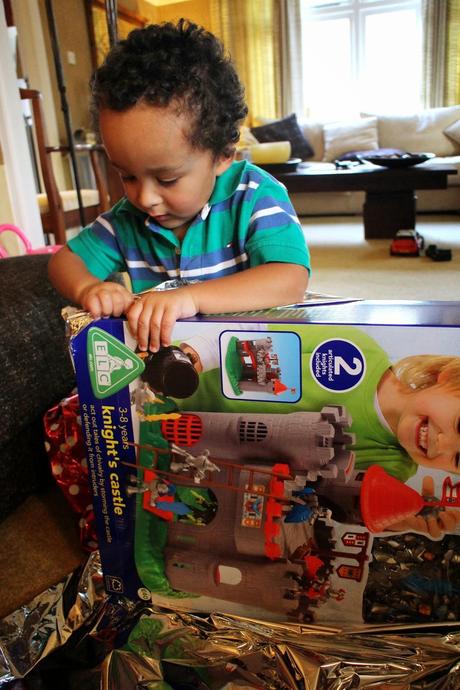 Of course he wasn't the only one excited about more presents!  My mom has a habit of going completely overboard with Christmas and this year was no exception - I was thoroughly spoilt by her!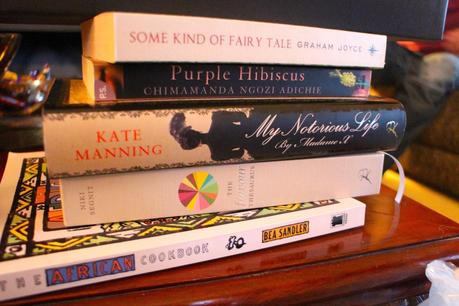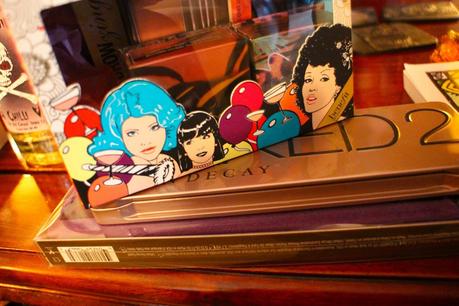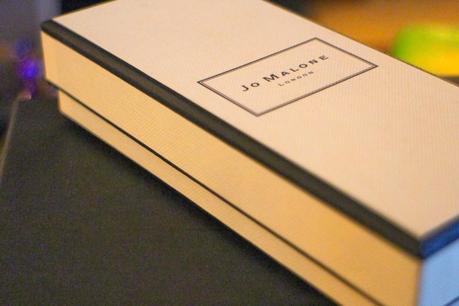 The Chilli Vodka was a gift from my sister.  Now I like my heat, but boy does this thing have a kick!  I licked the cork and had a coughing fit.  This is possibly the hottest thing I have ever tasted.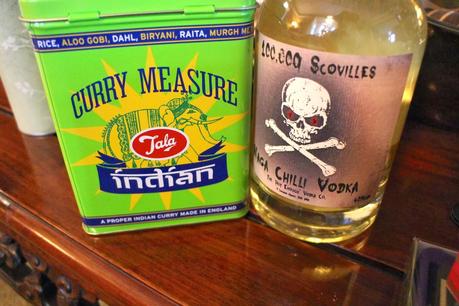 Oh, apart from this one.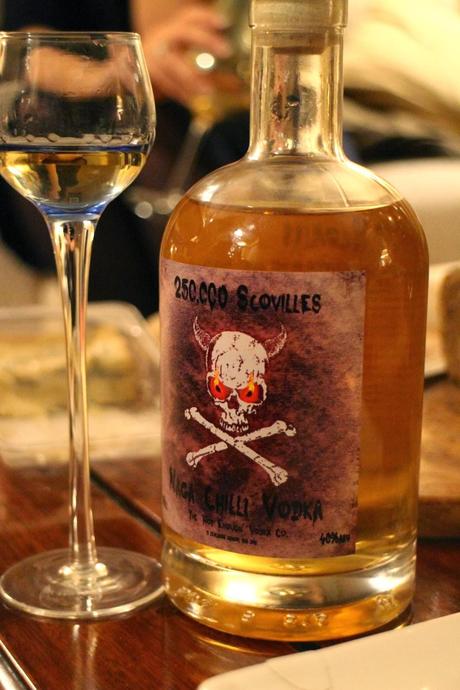 This one belongs to my mother.  Mine is 100,000 scovilles.  My mum's is 250,000.  My mom can take more heat than anyone I have ever met and she is quite happy to sip this slowly.  I took one sip and pretty much burst into tears.  This is hotter than anything I have ever tasted and consequently I now want my own bottle!  In the meantime I'm looking forward to trying Bloody Mary's and Drunken Noodle Pasta with the 100,000 chilli vodka.  I'm guessing it is really going to spice things up a little!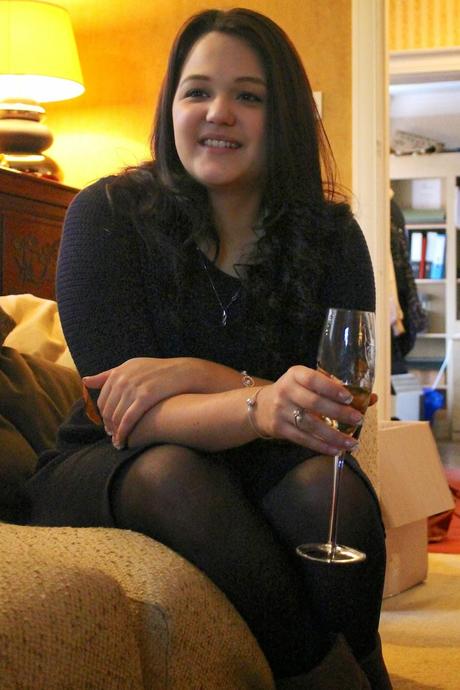 After presents had been torn open it was time to head through for lunch.  I always love the festive table mom sets - it looks warm and sparkly, covered in chocolate coins, mini gold nuggets, baubles and a center piece made of glass globes and candles.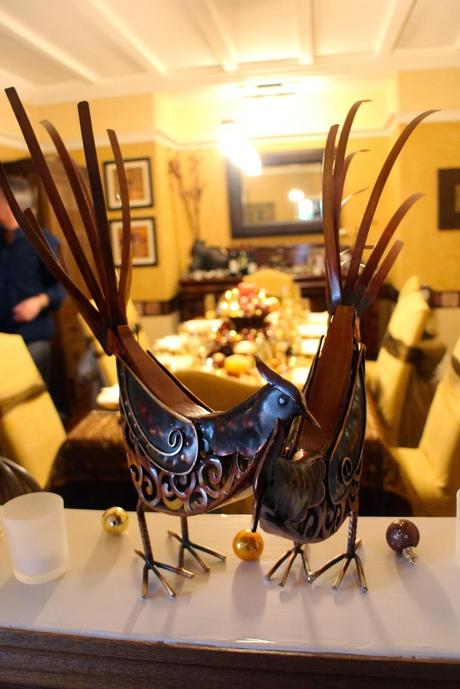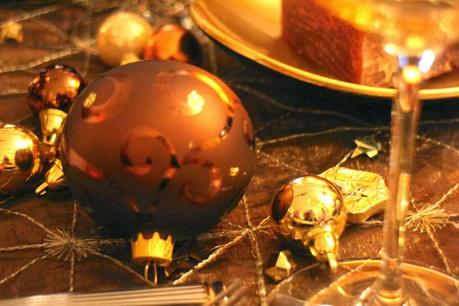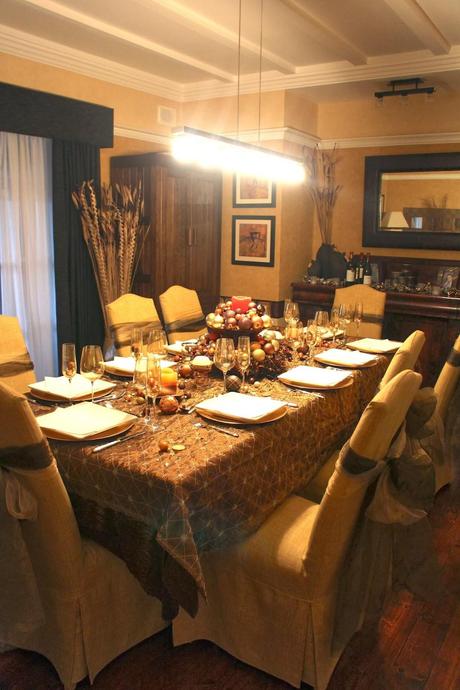 Cold cuts and leftovers are, for me, one of the best parts of Christmas.  I just love the food, served with my mum's special yellow fried potatoes (an old family recipe, handed down from my grandmother that I will share one day), sweetcorn, pickles and chutneys.  To this day I cannot eat cold meat without fried potatoes and sweetcorn and my sister always calls dibs on the sausage meat stuffing.  It is a completely relaxed affair - help yourself, go up as many times as you want and pile your plate high.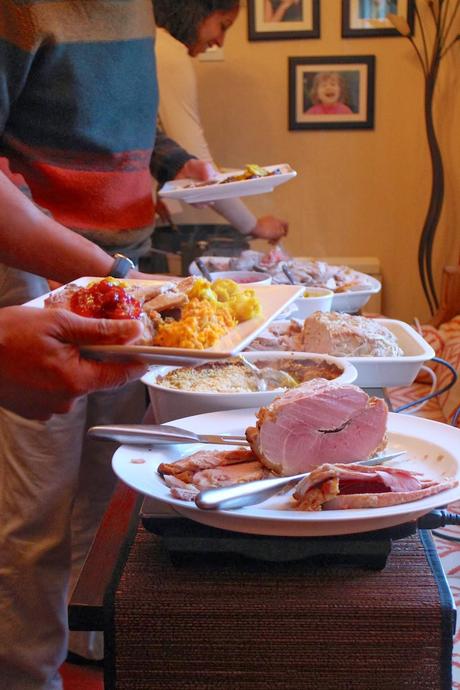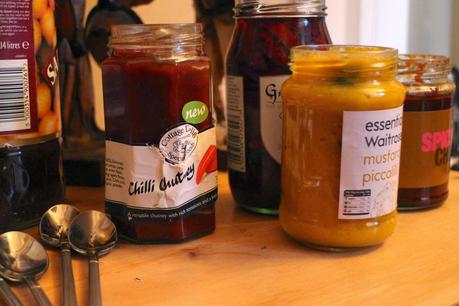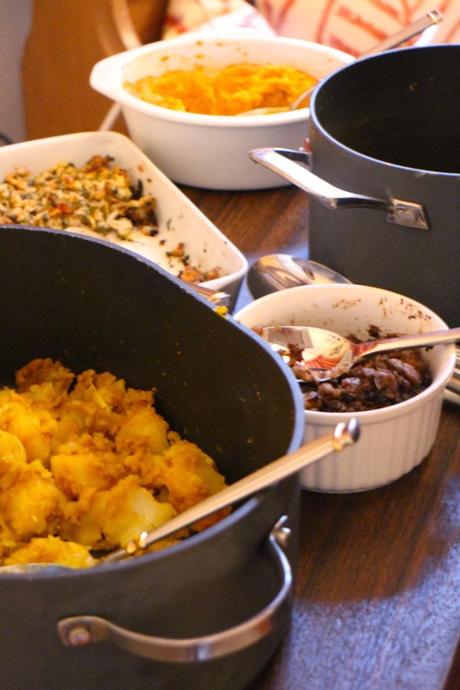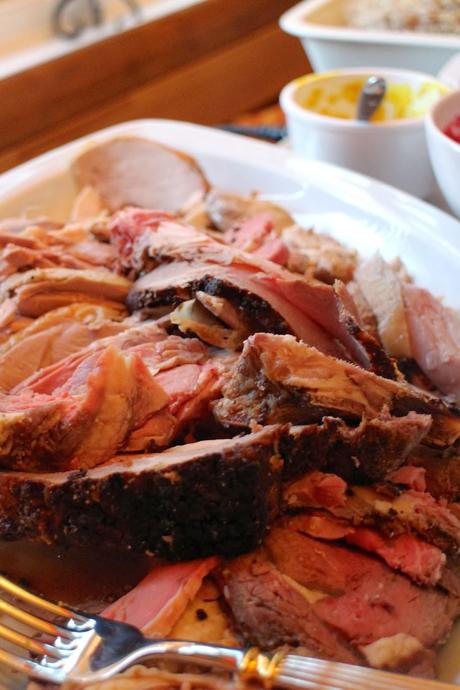 Once settled around the table for a while conversation is quiet as people tuck in and then it turns to all manner of things under the sun as we catch up with each other and I hear the stories of the games people played drunkenly the day before.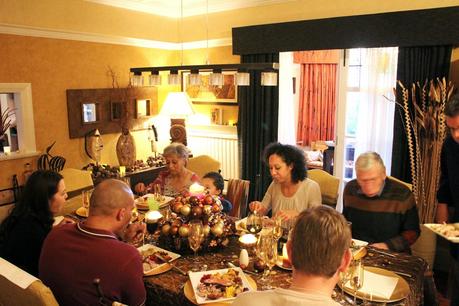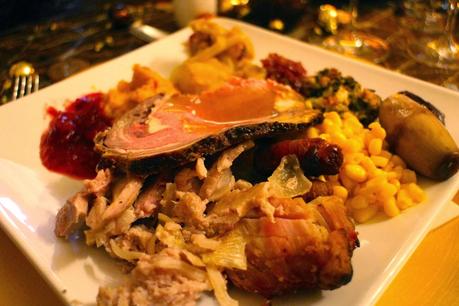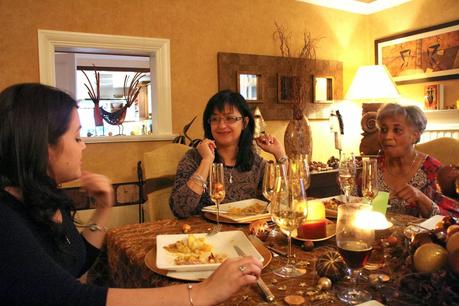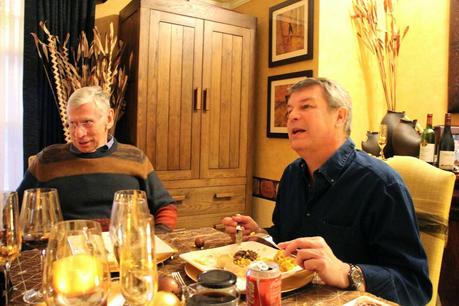 Throughout the whole dinner Spiderman was there to make sure no dastardly villains could steal away the food (and to eat all the pigs in blankets himself) and also to dig for the gold (nuggets from the table his grandfather hid around the house for him to go looking for).  I think Spiderman is considering a career change to a prospector.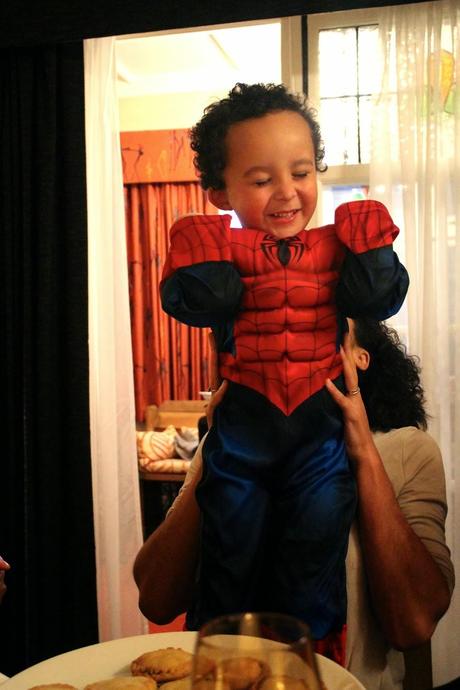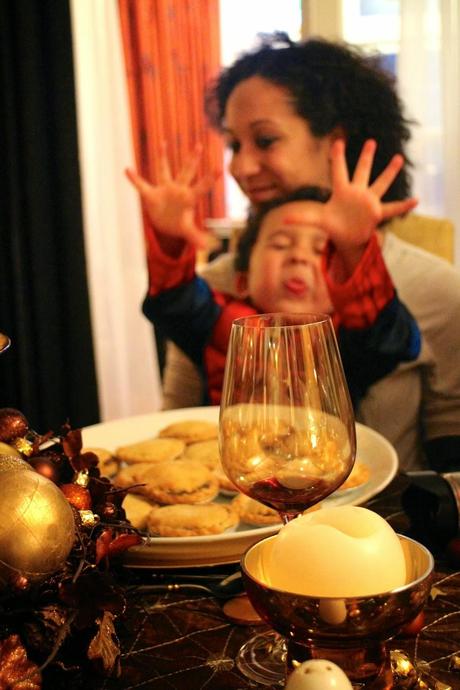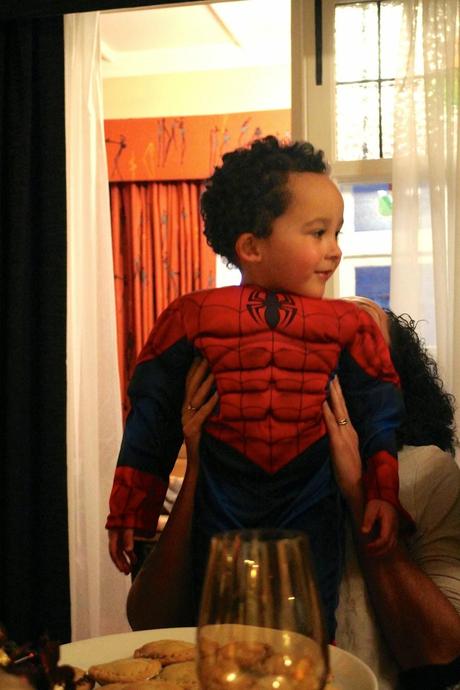 Once dinner is over and the last mince pie has been devoured it is time for more food; cheese and wine by the fire.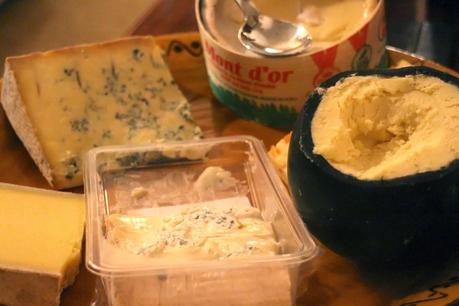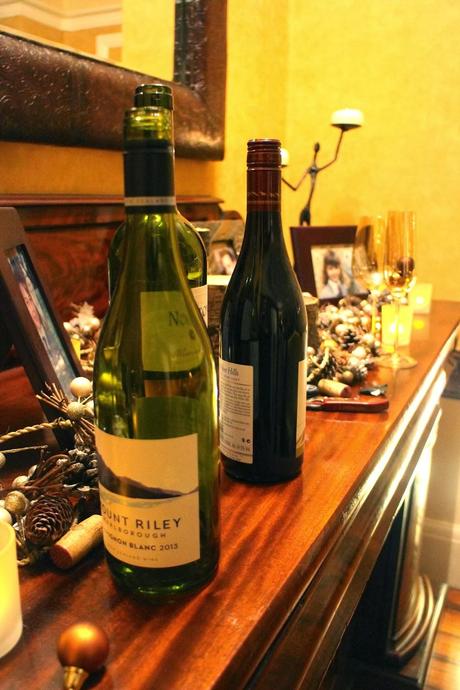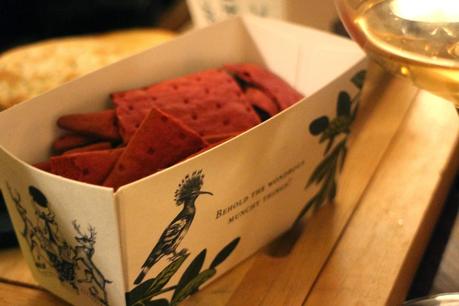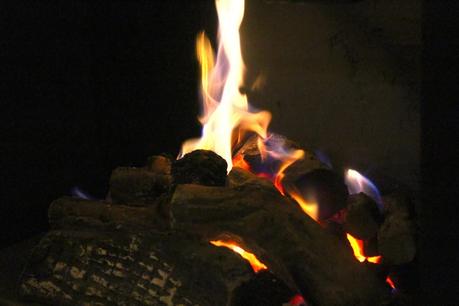 Unfortunately the numerous bottles of empty wine and champagne does mean that getting the group shot of everyone took far, far longer than it should have done and this was the best we could come up with.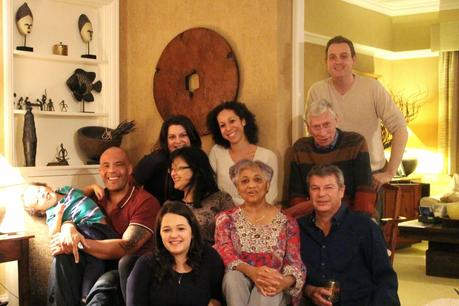 I completely blame the champagne.  And the wine.  And the vodka.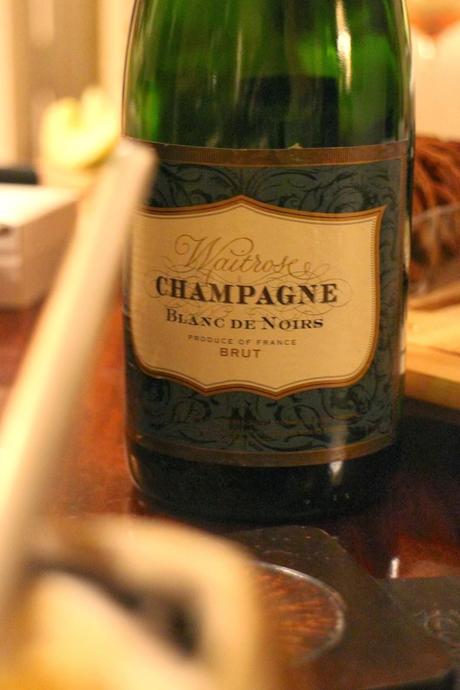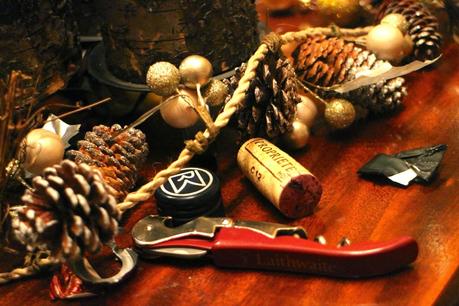 It was shortly after this that we were booted out of the house so that mom and dad could get ready for their early morning start.  We set off and I promptly fell asleep in the car on the way home, completely worn out by a 3 year old.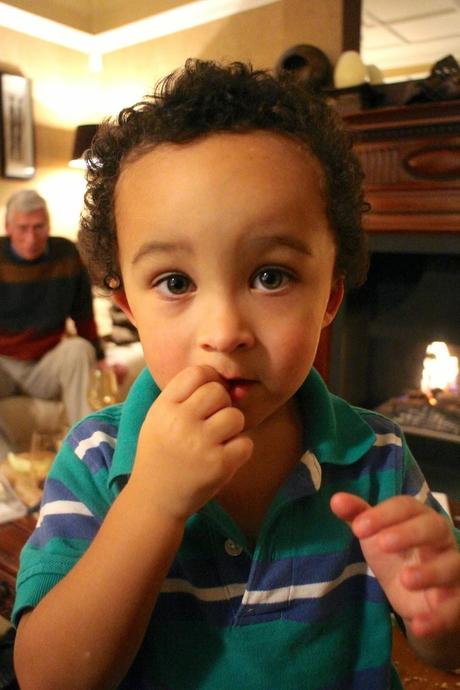 Don't let his innocent looking face fool you.