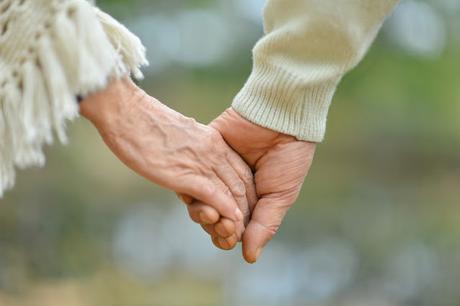 Almost everyone experiences a chronic illness at one point in their lifetime. It can be in the form of cancer, diabetes, chronic pain, or heart disease. Many people recover, but their emotional state takes longer to stabilize.
Experts conclude that chronic illness and mental health are closely related. These diseases cause pain, loneliness, loss of a job, and financial instability. It then becomes very hard to maintain your normal state of mind.
A study shows that one in every five patients diagnosed with cancer developed post-traumatic stress disorder (PTSD). People with cancer also go through depression and stress. Those who experience chronic pain are likely to display behavioral changes.
With all the research, there is no doubt that physical illness and mental health are linked. But what is this link, and how does it come about? This article explains everything you need to know concerning mental health and chronic illness.
Hormonal Imbalances Cause Chronic Illness and Mental Health Issues
Chronic illness and mental health patients go through extensive types of treatment. The medicines and treatments used can cause undesirable side effects on the body. These side effects not only affect the body but the brain too.
Some physical conditions cause hormonal and neurotransmitters to shoot to abnormal levels. When this happens, your mental health is affected. For instance, a health condition that causes inflammation raises the risk of depression.
Chronic pain imbalances hormones like serotonin, norepinephrine, and other hormones in the body. Parkinson's disease causes abnormalities in the dopamine system. All these interfere with normal brain functioning.
Mental illness itself interferes with hormonal balances and also the normal sleep cycle. Other medicines geared towards psychological treatment can result in health issues. Irregular heartbeat and weight gain are some of the issues you have to deal with. 
These issues can expose you to other more complicated health issues if not addressed. You don't want to be dealing with one health problem only for it to give rise to another.
Poor Physical Health
Mental health interferes with cognitive function, hence impacting some essential health behaviors. These patients' social functions also reduce. They isolate themselves, elevating the poor mental state further and worsening the disease. 
Some may start abusing drugs and other substances. Others ignore the importance of healthy eating, physical activity, and healthy sleep patterns. Some people may lack the motivation to take proper care of themselves. 
They even reach the level of anticipating their death and preparing for the worst.
It's important to prepare for life's uncertainties. This includes considering what happens to your loved ones in case of anything. Think of their livelihood and negotiate issues of trust vs will. 
But this should not be because you're losing hope in life since you need to focus on recovery. People who've considered their death may recover from mental instability. However, their physical recovery may take longer due to poor lifestyle choices. 
High Poverty Rates
Chronic illnesses and mental health come with issues that drain out your finances. Many people lose their job as soon as they start experiencing ill-health. What follows is spending up to their last cent trying to cater to their medical needs. 
If the condition goes on longer, these people become poorer.
Financial instability, unemployment, poor living conditions, and social isolation cause emotional drain. The social factors, such as isolation, also creep in. These people may not be able to afford healthy foods or proper medication.
Poor nutrition can cause chronic illnesses such as diabetes and heart disease. Social factors such as unemployment and isolation also lead to emotional drain. Even the strongest people can suffer from mental instability under such circumstances.
Increased Blood Sugar Levels
Living with chronic illness such as diabetes or heart disease interferes with normal blood sugar levels. Abnormally high blood sugar levels disrupt the normal blood flow. This can have severe impacts on the brain, causing mental health issues. 
It's important to try and maintain normal sugar levels both for the body and mind. Sudden change in blood sugar levels causes symptoms such as rapid mood changes, anxiety, fatigue, and lack of focus. Sudden abnormalities in your blood sugar interfere with brainpower and thinking.
There is a close association between blood sugar and brainpower. And the root cause of this elevated blood sugar is chronic illnesses. It's essential to properly manage these diseases so that they don't raise the blood sugars.
Chronic Illness and Mental Health Share Some Symptoms
People with mental health issues may experience the same symptoms as people with chronic diseases. Such symptoms include food cravings and reduced energy levels. All this results in excessive eating, which is also the root of more complicated health issues.
Lack of energy in the body may result in reduced physical fitness and increased body weight. This can also increase the risk of suffering even more severe illnesses.
The Mechanism of Increased Stress
Chronic illness can also cause mental health issues through the mechanism of stress. Physical disease is likely to cause many stressors and diverse emotions. This starts right at the diagnosis stage, where the patient goes through great shock resulting in extreme grief.
Some may give up and start to care less about their lifestyle. They'll be in a denial state and feel like their families and friends are judgmental. All these circumstances expose the body to psychological stress.
Never Forget to Treat the Mind When Treating the Body
Many people don't know the connection between chronic illness and mental health. They ignore the patient's psychological state during treatment. Psychologists and doctors must work together to treat both chronic disease and mental health.
Apart from physical treatment, patients should go through psychological analysis, including talk therapies. This should also include stress management techniques. 
Apart from understanding the link between chronic diseases and mental health, you need to know how to promote positive mental health. This is why we have compiled some informative blogs to help you understand this topic. Check them out now.
If you enjoy my blog, please consider following me on Bloglovin'