One of the most underrated parts of one's journey is how you get to the target destination. It may go with a lot of factors but it is the experience itself that makes it exciting, right? As we may stumble a number of road-blocks in between, some stopovers are necessary for some and it is what spices the whole thing.
Well, we found a stopover that might just suit your preference and up the game when it comes to stopping over.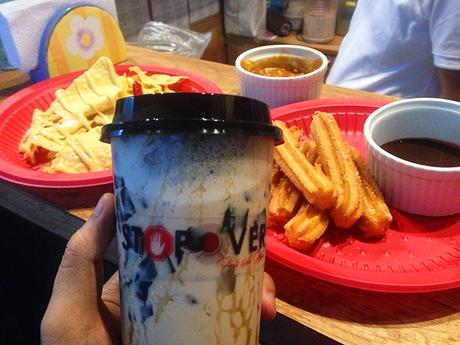 StopOver cafe
We found a new place that serves delicious snacks just right to make that stopover worth it.
StopOver cafe
at 53 T. Bugallon St. Marikina Heights, Marikina City.
As it opened a few days ago, I had the opportunity to drop by and try some of their signature dishes there. One of their flagship products is their Churros which is served with a chocolate dip.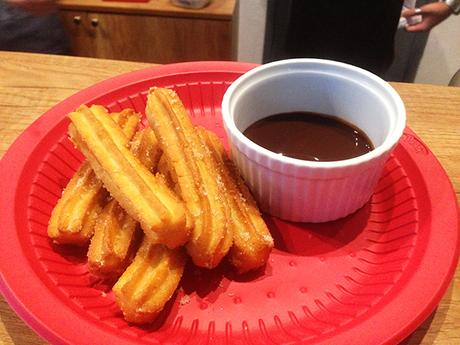 Just look at it's texture :)
I honestly don't eat Churros that much as I don't get those opportunities that often but I must say that it has the potential to be one of my favorites sooner or later. Sometimes, all we need is the right timing of those cravings to happen then boom, magic happens. lol! I enjoyed it especially the balanced taste of the chocolate dip. It was not too sweet and not that bland either. I guess it is perfect for those who are weight conscious? Just a guess though hehe.
Here is the boxed version if you want to take-out some Churros after.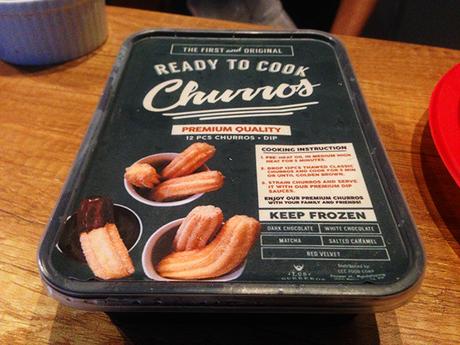 Easy to cook (take-home) Churros
Another flagship of theirs is their signature milk tea. Here is where I might be really keen about as I have tried a lot of brands already. As a matter of fact, I wrote a separate blog post about
my personal selection of the best-commercialized brands here in the country
. 
And to my surprise, their milk tea is
actually good
. I gave some credits to the fact that they have the jellies as toppings which is most often either not available or always out of stock to most tea shops I go. Grass, Herbal, Hantien, or whatever they call that, it's actually a great option to go for aside from selecting the black pearls as your regulars (toppings).
Moving along, they also serve nice side dishes like these tempting nachos drizzled with cheese that came with its creamy and beefy dip.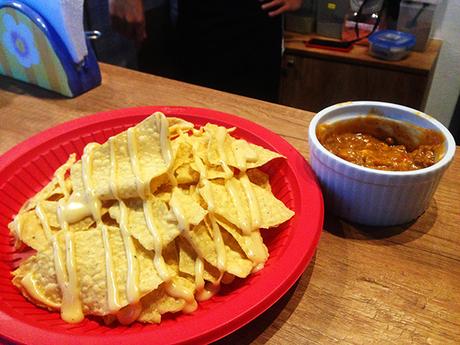 That is a generous amount of (beef) dip
It was served really well that I felt bad touching it and destroying how it was presented. Haha! Oh well. One thing that I can commend here was the taste of the dip. I can't explain it well in words but you'll feel how organic or natural it is when you eat it yourself. Thus, now giving you a reason to visit.
The place is so simple. Once you go inside, you'll feel its homey vibe which everyone loves. The welcoming staffs are just extras as the feeling of being comfortable gets felt immediately. It's actually rare for establishments to have those feelings transferred to their guests right away but maybe because it looks like the extension of the owner's house. The interior looks very much like it.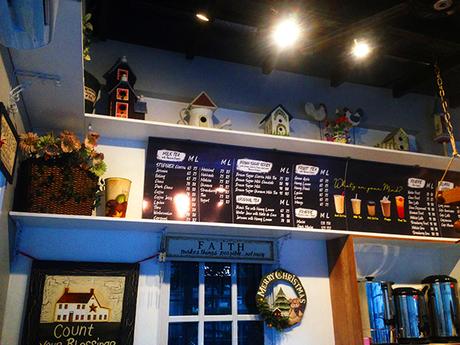 Inside the cafe
If only I live nearby this place, I bet this will be one of my favorite spots and regular hang-out places. I really dig that they are located just beside the road with great views to look at. Plus, it's very cozy inside because of its cold temperature.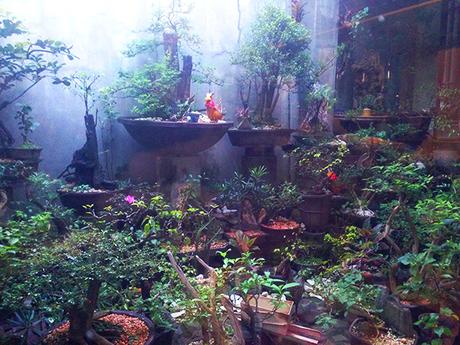 Bonsai garden beside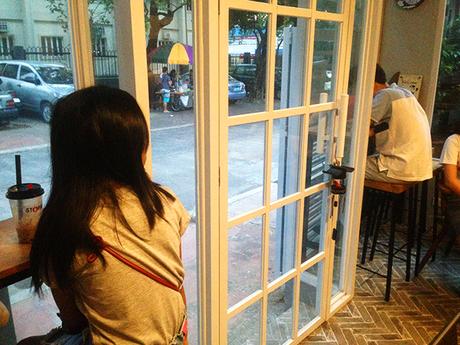 View from the cafe
Just to give you a glimpse of their menu, here is one.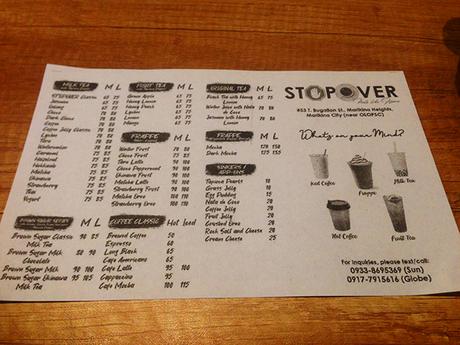 StopOver cafe menu
They are near OLOPSC and a number of schools around so I suggest avoid dropping by on school break times and dismissal. I am pretty sure the place will easily be jam-packed by hungry & thirsty students especially the ones who like to hang-out first before going home. 
Overall, the place is quite promising (food and location wise). More or likely, we will be hearing more from them soon with a lot of great news to offer. Looking forward to that time.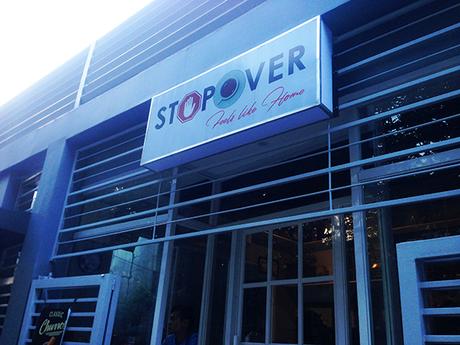 StopOver cafe signage
To give you more of them, here is a video I made when I visited them. Looking forward to meeting you guys here on my next visit. lol!
Location: 
53 T. Bugallon St. Marikina Heights, Marikina City
Business hours:
12:00 PM to 9:00 PM
Facebook page: 
https://www.facebook.com/pg/StopOverCafe/
Instagram page: 
https://www.instagram.com/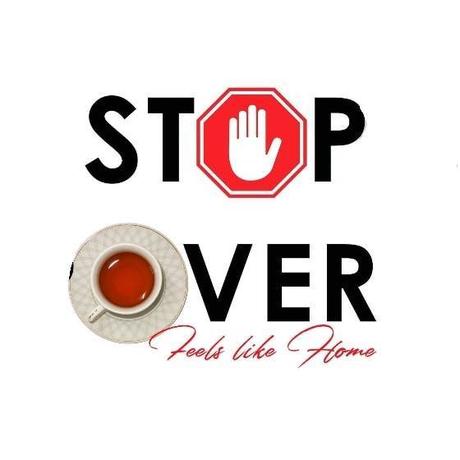 Making your stopovers worthwhile