It's that time of the month again when beauties are expecting their subscription boxes arrives from Saladbox, but SURPRISE!!! SURPRISE!!! I received mine earlier than expected :D. So much for being prompt. :)
So, without further ado, here's my July unboxing: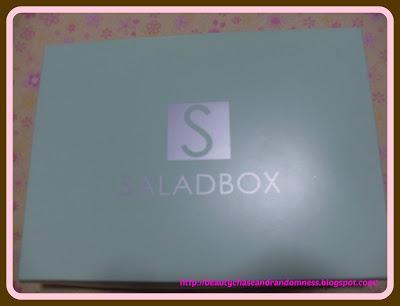 Anyways, this month's theme is CLARITY.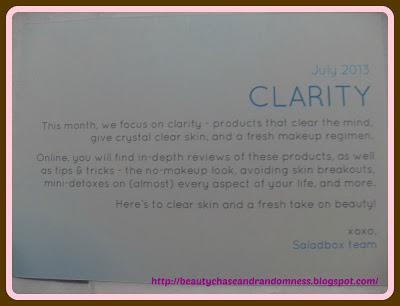 Now for this month's samples :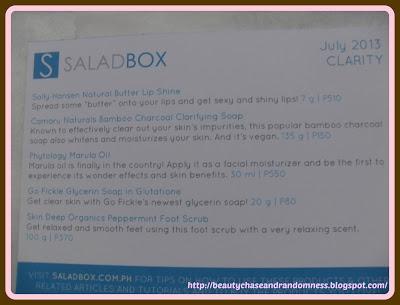 List of the Items included in the box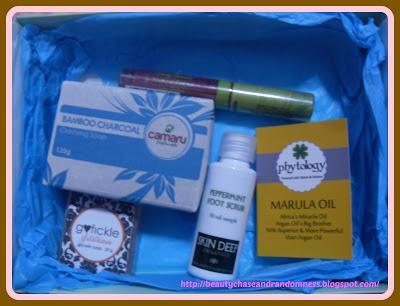 This is how it looks like after removing the cover box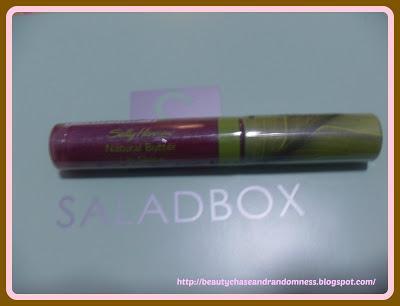 Sally Hansen Natural Butter Lip Shine
Full Size 7g - Php 510
Spread some "butter" unto your lips and get sexy and shiny lips....
-I actually don't like shiny lips I'm more fond of mattes :), but I'll still give this a try.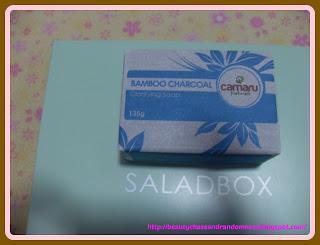 Camaru Naturals Bamboo Charcoal Clarifying Soap
Full Size  135g - Php 150
Know to effectively clear out your skin impurities, this popular bamboo charcoal soap also whitens and moisturizes your skin. And it's vegan!
- I'm into soaps and skincare now so, yeah I'm gonna try this too :)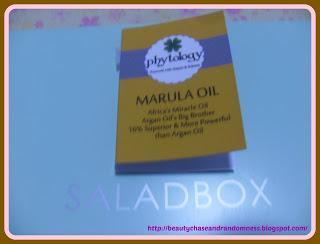 Phytology Marula Oil
Sample Size
Full Size 30ml - Php 550
Marula oil is finally in the country! Apply it as a facial moisturizer and be the first to experience its wonder effects and skin benefits.
- Curious now! Though I'm one of those who have oily skin :) I might try this one to experience that so called "wonder effects" :D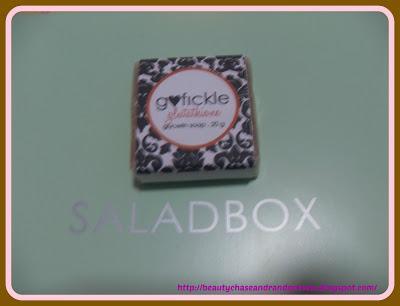 GoFickle Glycerin Soap in Glutathione
Full Size 20g - Php 80
Get clear skin with Go Fickle's new glycerin soap!
- Soap addict remember? I'm gonna try... :)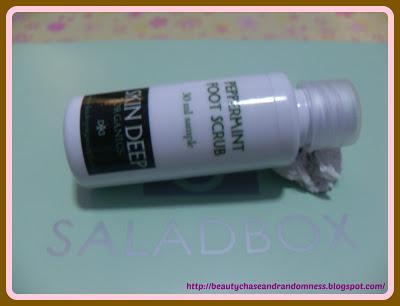 Skin Deep Organics Peppermint Foot Scrub
Full Size 100g - Php 370
Get relaxed and smooth feet using this foot scrub with a very relaxing scent.
- As for this? Of course, I will definitely try it.
Box Price :
Php 1,110
Save :
Php 610
Actually, I'm already happy with my box here, but I've learned that some of the items from the July Box are not included in mine makes me sad... I really want those makeup brushes and glitter stix too! :'( .. As of this writing I'm waiting for the Saladbox team to reply on my rants based on my previous boxes May and June subscriptions and the supposed to be included items on this particular month's box.
Will update you about their answers...
Anyhow, you can share with me your July Unboxing too and let's see what items we have in common :)
xoxo,