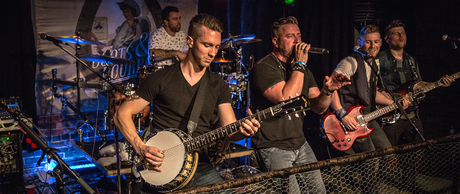 Awesome, Boots and Bourbon Saloon, Canadian Music Week, Chris Lane, CMW 2016, Cold Creek County, country music, Domino, Petric, River Town Saints, Toronto Entertainment, Music
If you judge a party by how hot and sweaty and packed and fun... then Friday night at Boots & Bourbon was a banger.
If you judge a concert by a talented lineup and tight musicianship and engagement and great music... then Friday night at Boots & Bourbon was top notch.
As Canadian Music Week 2016 moved into the weekend we headed to Queen Street East for a country music showcase that featured some sweet tunes from Canadian artists + a special performance by an up and coming American that the crowd was certainly happy to see up on the stage.
We were there, in the hot, sweaty, awesome, party... so let's get to it!
Boots & Bourbon CMW 2016 Lineup, Friday May, 6
Let's start at the start... Petric had the "open the show and start the party" slot on Friday, and they didn't shy away from it. The brothers from Winnipeg were playing their first true Toronto show, and they invited the crowd to come up and enjoy it right from the front of the stage.
With an extra guitar playing with them, Petric treated the early party goers to an acoustic set that included Band of Brothers, It Girl, Let The World Roll By, Payphone (Maroon 5), If I Was Your Man, Somebody Somewhere (Dallas Smith), and Here Goes Everything ... and more.
The set was a great way to start the night, and as a quick point - the way Jason and Tom Petric sing together is enough to make anyone think maybe they should sing more with their siblings... until we remember that we don't sound that good at all.
Check out It Girl from Friday night and more photos at the bottom of the post.
2nd on the Boots & Bourbon stage was Domino, the 2015 Alberta Country Music Association's Group of the Year and Fan's Choice Award Winners.
The quartet started their set with a pretty awesome rendition of Alabama's Mountain Music, and that was all the crowd needed to get up to the stage and into the show. Domino continued their set with sweet harmonies, tight play, and some really good country music. It's easy to see why they're so loved back home!
Tracks like One More Kiss, We Were Right (at country radio now), Big Blue Sky, and even a cover of Little Big Town's Day Drinkin' were a fantastic way to keep the party going as the sun went down outside on a Friday night in Toronto.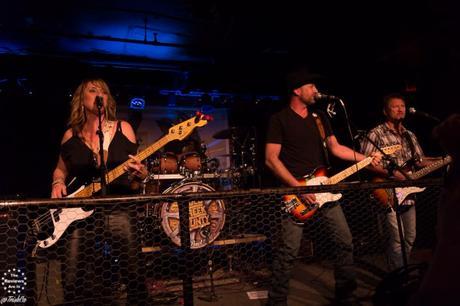 Well done y'all!
The middle slot in the night went to a Boots & Bourbon CMW repeat performer. We saw River Town Saints play B&B last May with Kira Isabella, and we were pretty darn happy to see them back again this year.
The 5 dudes from RTS took the stage and brought the crowd even closer to the stage (this is when it started to get real hot and sweaty and amped up) for their set. They kicked things off with huge energy for Don't Stop and didn't let down for a minute til they left the stage.
Note: Our new photographer Ray Williams sent me a text confirming that this was the best set he's ever seen River Town Saints play.
The rest of the set was a ton of fun with performances of I Like It Like That, Cherry Bomb (new single at radio now), A Little Bit Goes A Long Way, Hungover It, a cover of Eric Church's Drink In My Hand, and a killer medley that included Dust On The Bottle, Sun Daze, The Lazy Song, Party Up (Up In Here), Thrift Shop, and Pour Some Sugar On Me ... it was awesome, got a HUGE pop from the crowd, and they deserved it.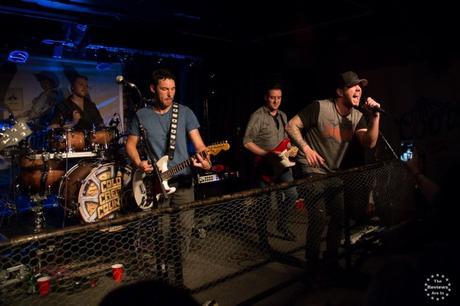 Atta be boys!
In the 11pm slot, all the way from Kernsville, North Carolina was Chris Lane!
The American singer took the stage to a great crowd response and dove into a set that kept the party turned all the way up, and the temperature rising. Things started with Broken Windshield View and was on fire from there...
The band brought a ton of sound to the room, and had feet moving, heads nodding, voices screaming, and the energy level all the way to the top!
Lane also gave us a sweet medley that included Use Your Love, Locked Out Of Heaven, Don't Stop Believin', Rock and Roll All Nite, Firework & Wrecking Ball... and then added his own tracks like Her Own Kind Of Beautiful, Let Me Love You, For Her, and his track currently featured in Toronto Blue Jays TV ads, Fix.
This is a dude with a big future ahead of him, and in my opinion, he's a guy that would look good on a tour with Thomas Rhett.
Keep an eye on Chris Lane!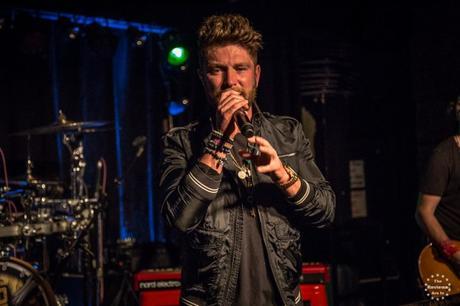 Last in our night of awesome country music for Canadian Music Week at Boots & Bourbon was Cold Creek County!
It was easy to see that a lot of fans were in the building for the breakthrough group of small town Ontario boys, and it was even easier to see that their goal from the very start of the set was to give them everything they had to give.
Cold Creek County fills the stage with musicians, and fills the venue with sound, and nobody complains when they do it. With tracks like Our Town, Till The Wheels Come Off, and summer anthem (book it, you're going to hear this one a lot) Beer Weather... plus a sweet cover of Fat Bottomed Girls and more, these 6 dudes came to party, and that mission was accomplished.
Not a fan in front of the stage was dry or standing still as CCC worked through their set and showed everyone why they won Best New Country Group or Solo Act at the Canadian Radio Music Awards earlier in the day.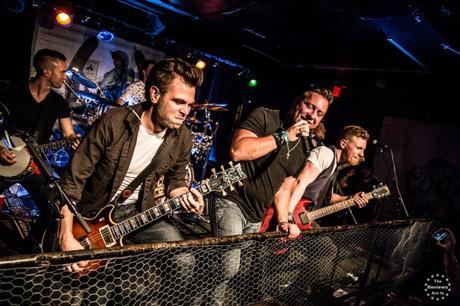 Congratulations boys, you earned it!
More photos from CMW Friday at Boots & Bourbon
Petric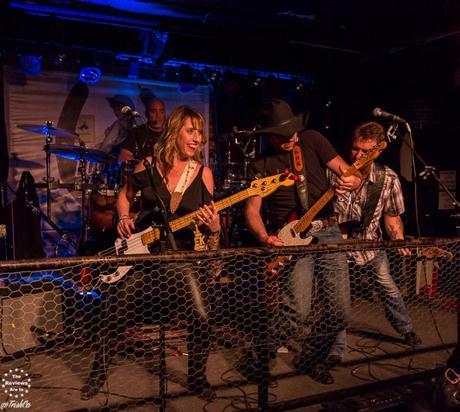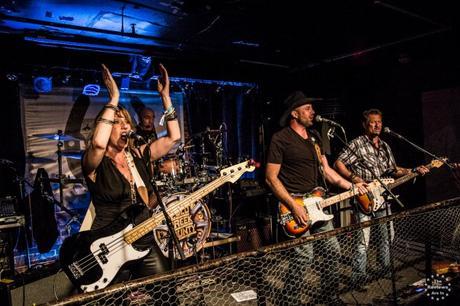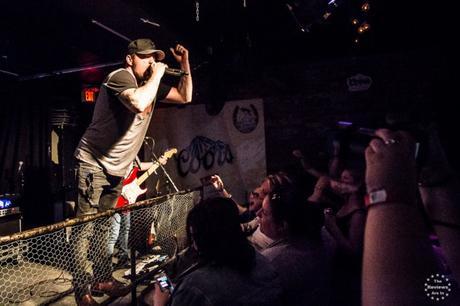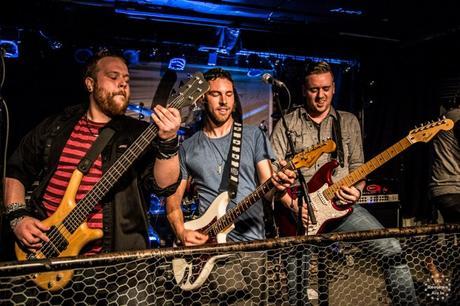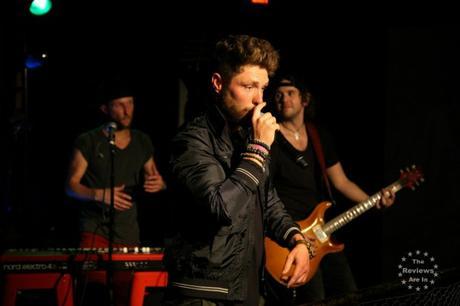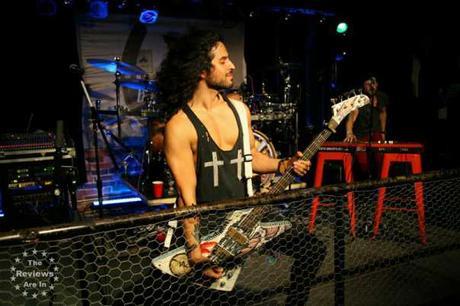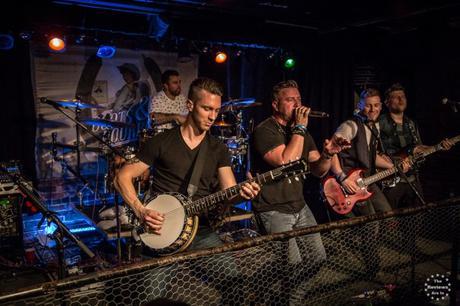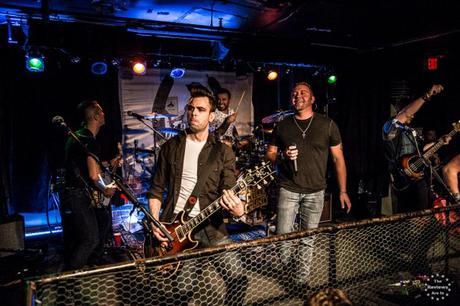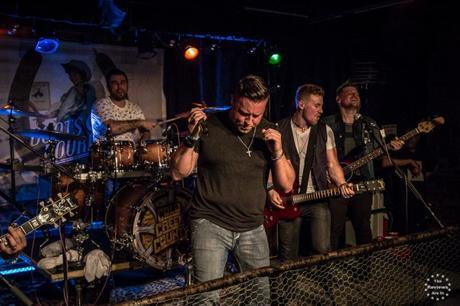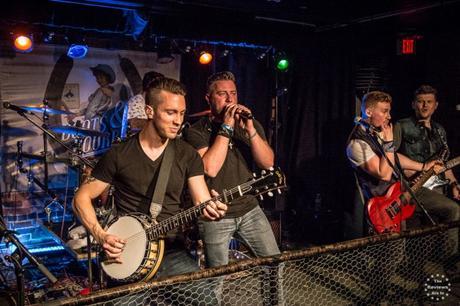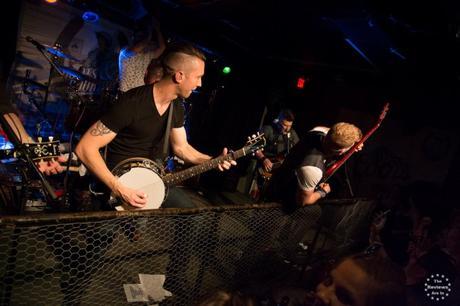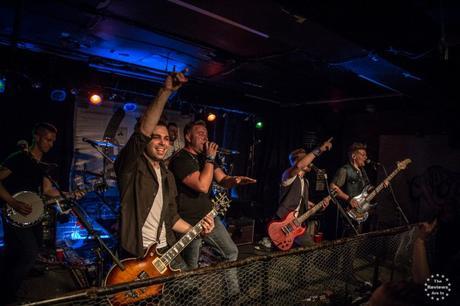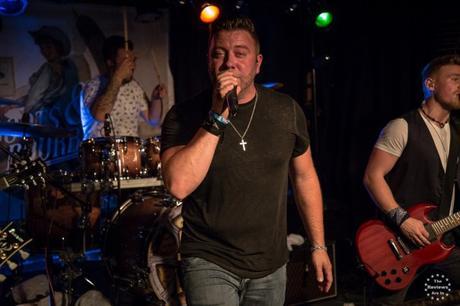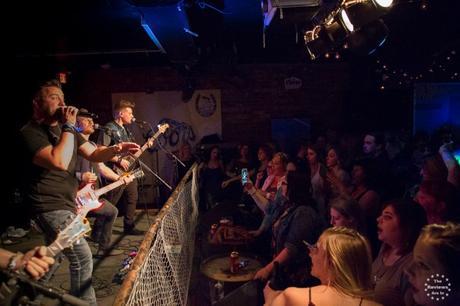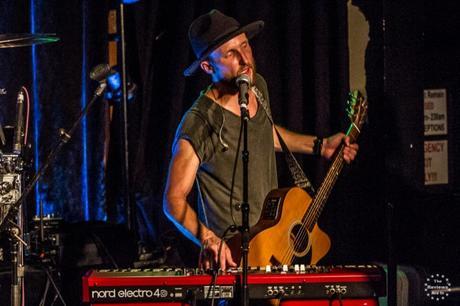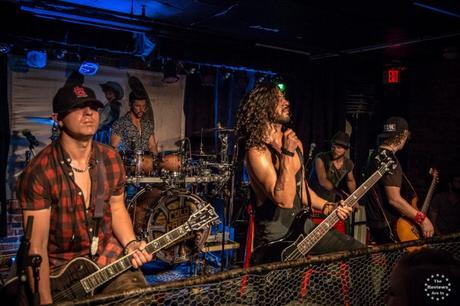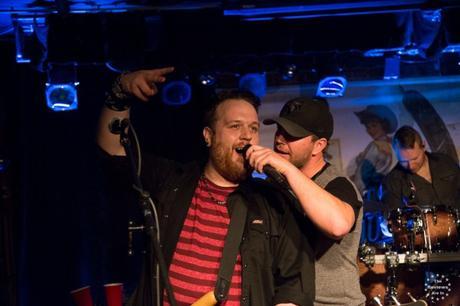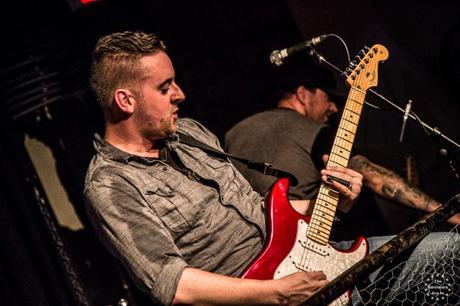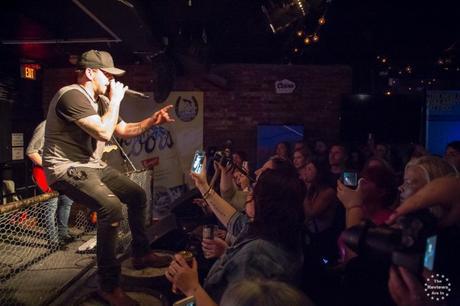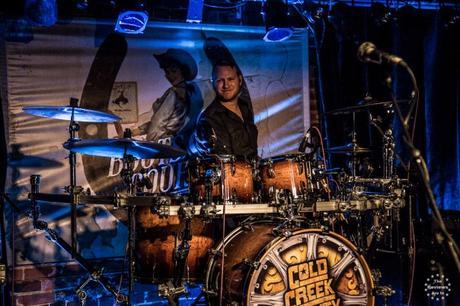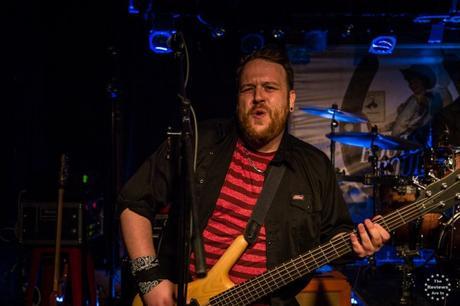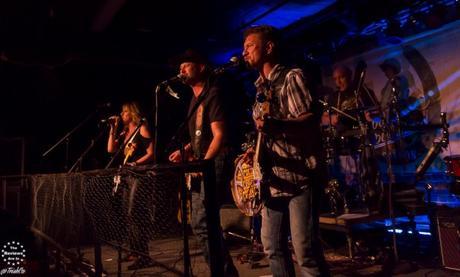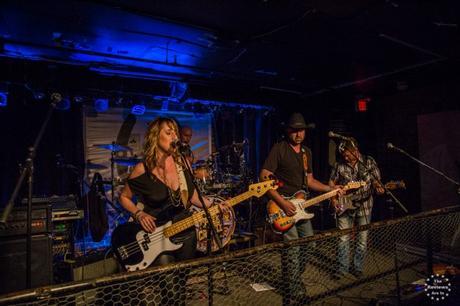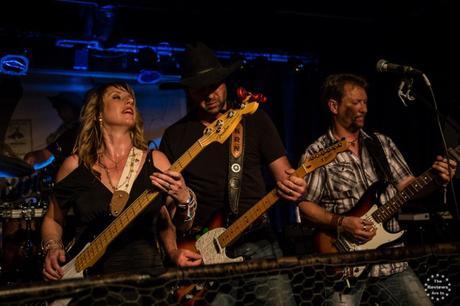 Domino
River Town Saints
Chris Lane
Cold Creek County