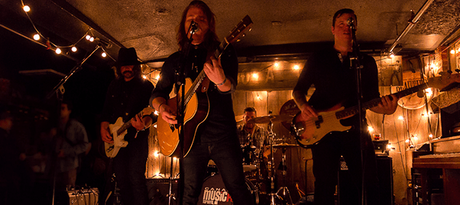 Awesome, Canadian Music Week, CMW 2016, country music, JJ Shiplett, rock and roll, roots, SATE, The Dakota Tavern Entertainment, Music
Tuesday night, just after midnight, we walked down the stairs into The Dakota Tavern and were greeted by the start of a set from self proclaimed, "Canadiana roots rockin' red head".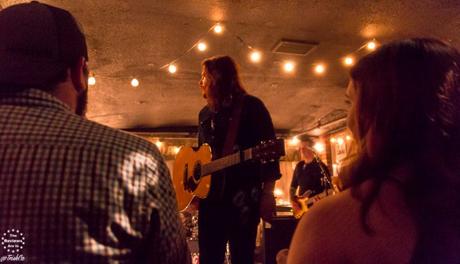 With his band on stage, JJ Shiplett dove into his set headfirst and never let up. His gravelly voice flows with a smoothness that doesn't match it's description... but it's true. In fact, maybe it's more like a good Canadian whisky with a smooth finish than it is like gravel.
Around JJ's voice, filling in the sound, was a sweet display of musicianship. The band, Shiplett included, were tight, ready, and willing to put on a show in the intimate venue. And forget that it was Tuesday, the crowd had drinks in their hands, smiles on their faces, and when they knew the words or grabbed the hook, they sang along just like we were at a house party on a Saturday night. That's part of the beauty of Canadian Music Week... it doesn't matter what day it is if the music is good.
Note: It was also awesome to see SATE at The Dakota the night before she hit Lee's Palace for her own set. And a nice coincidence to see 1 artist from my Top 5 Must-See list supporting another.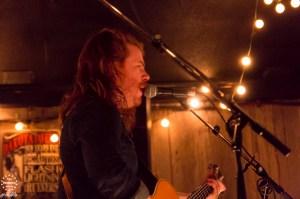 Shiplett did a nice job of leading the crowd through the upbeat, and slowed down tracks in his set. When he was soft, there was a vulnerable sweetness that came through in his voice, and when he went harder and louder, it was just as believable. And that's all we can ever ask for from an artist. Shiplett made us believe everything he was singing as he moved through tracks like Always For You, Higher Ground, Something To Believe In, and Seeking Shelter.
JJ Shiplett is poised for a breakout. He's fresh off a tour with Canadian heavyweight Johnny Reid, and released a new video for Something To Believe In that should help get even more eyes and ears on the red headed roots rocker from Calgary.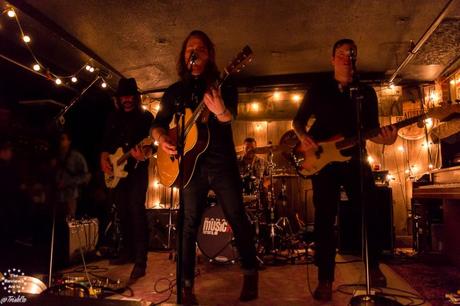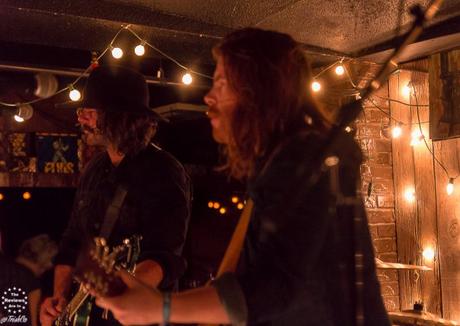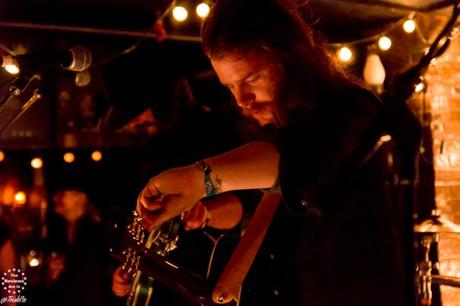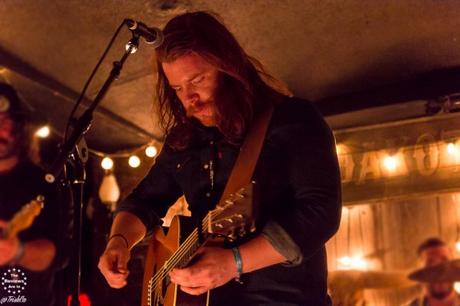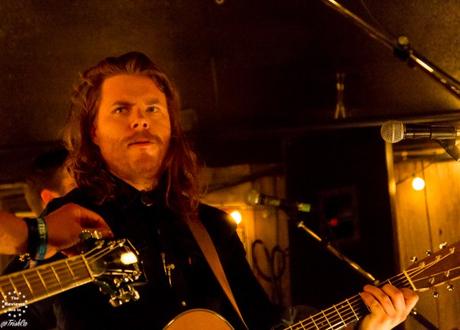 Do yourself a favour and find out when JJ is coming to a town hear you, you're going to want to see this live for yourself... and if you're lucky, you'll be a in room as cool as we were, for a show that was just as much fun.