Greetings earthlings! Haha. I've been quite busy lately and did you realize that half of 2013 has zoomed by so quickly? There's only 4 more days of June left and before June ends, I shall do my review on the Mivva Beauty Box June edition themed colourific. I'm doing my review at the end of the month because I believe that we need some time to test out the products before doing a review ツ Anyway, better late than never. LOL.
My Mivva box arrived at my house on the 5th of June, that was when I was in Taiwan. I only got to unbox it when I came home on the 8th of June (when tons of people have already posted their review). Haha. When I got to my room, the parcel was on my desk and like a child receiving a gift, I happily opened my Mivva box ツ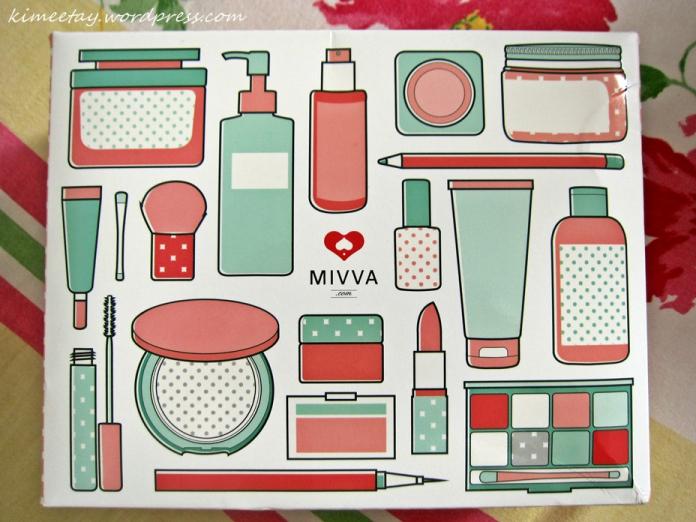 Tadaa! I personally really like the design of the box ツ It's simple and  chic. The box arrived in a bubble wrap. However, my box is still kinda dent at a few places but that's not a big deal ツ I lifted the cover of the box and … voilà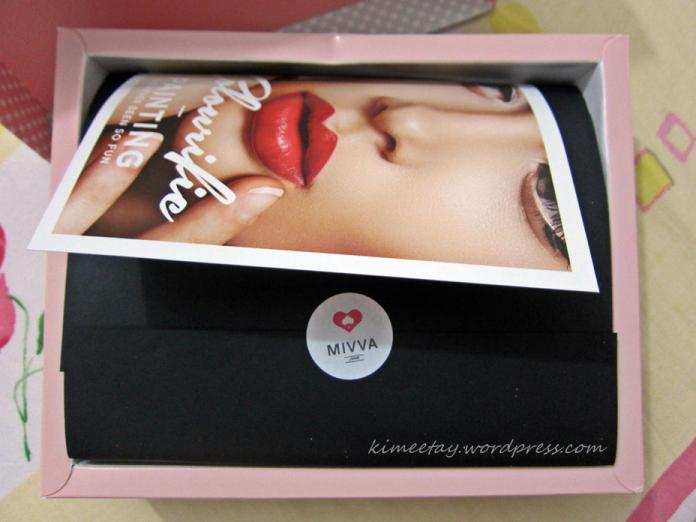 I think the people at Mivva does really good packaging ツ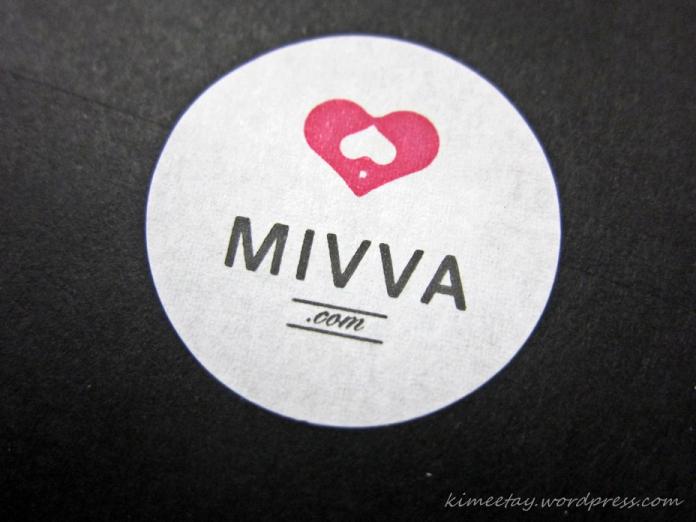 Nicely done! ツ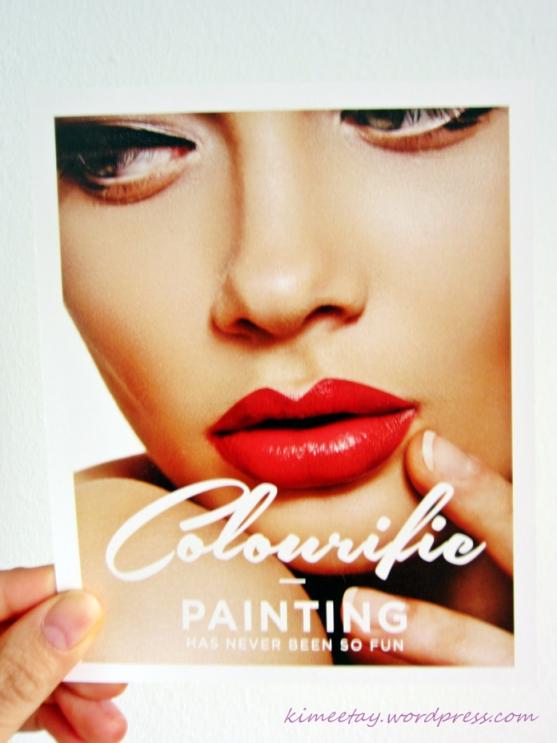 Alrighty, so this month's theme is colourific (it's not actually a word. LOL) I'm expecting lots of colours! ツ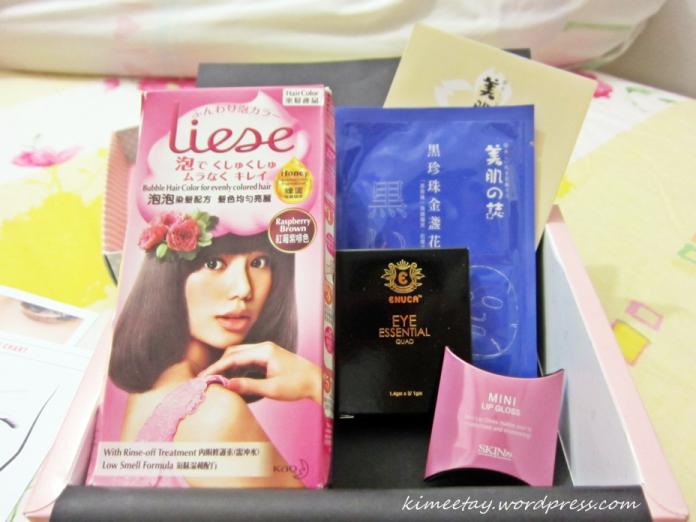 My surprise from Mivva! 4 items and 3 of them full size :O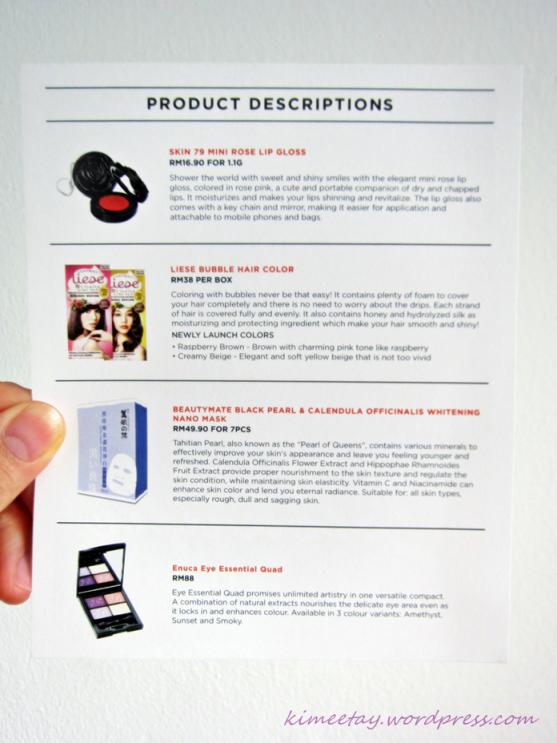 The product descriptions list is included in the box (so that you won't mong cha cha ϡ ).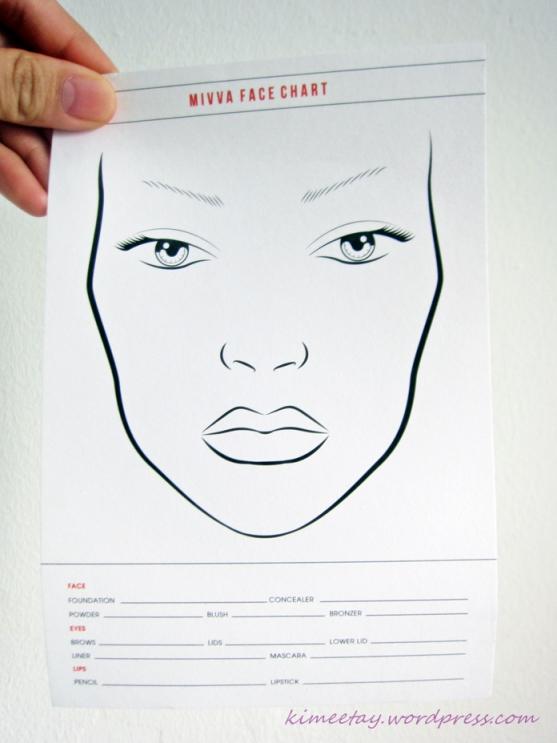 In this edition, there's also a Mivva Face Chart. Mivva actually hosted a contest where you gotta do your magic and show off your skills on this face chart. But I didn't bother to do it cause I feel that I don't have sufficient skills yet and I didn't want to ruin the face! I'm practicing though, I'd probably post it in my review for the July edition. Haha.
Time for product review ツ
SKIN 79 MINI ROSE LIP GLOSS - RM 16.90 for 1.1G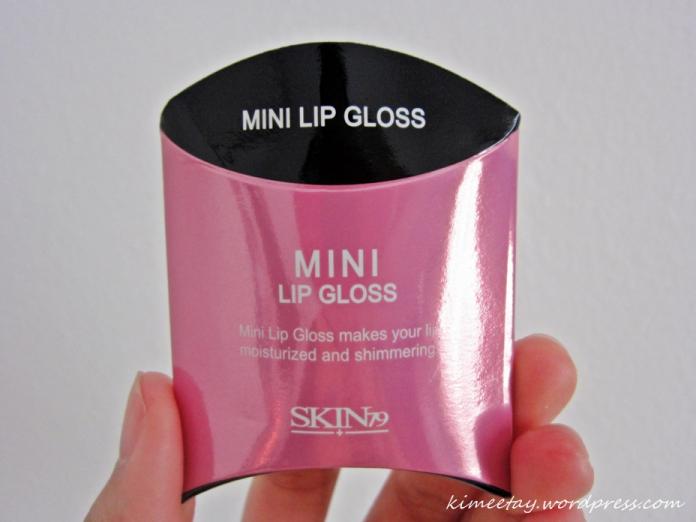 It claims to make you lips moisturized and shimmering.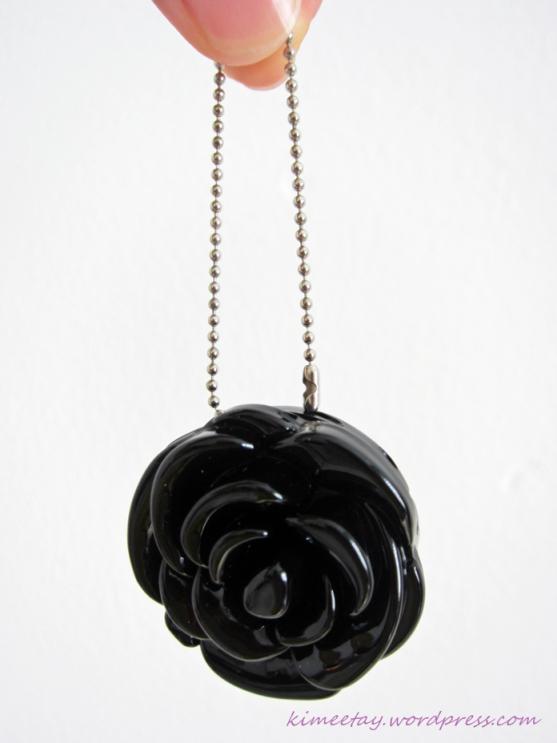 I have to say that whoever came up with this idea is a genius!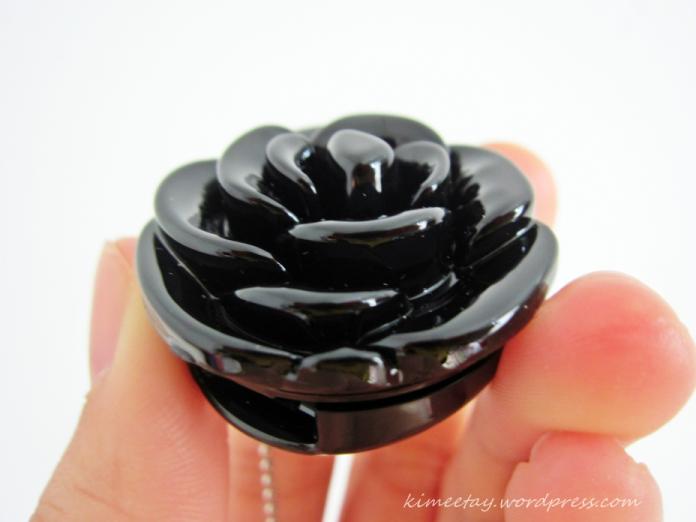 I mean who doesn't love a mini, on-the-go, cute, key-chain cosmetic?! Plus it's a black rose, so elegant ❣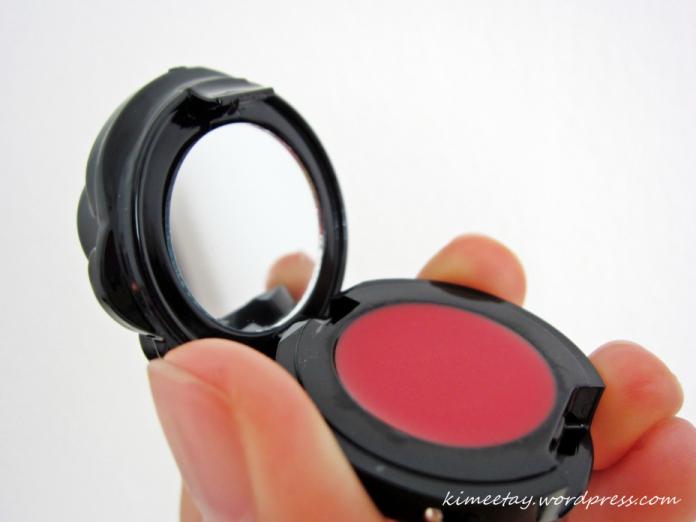 And it comes with a cute tiny little mirror for easy application! Amazing or what?!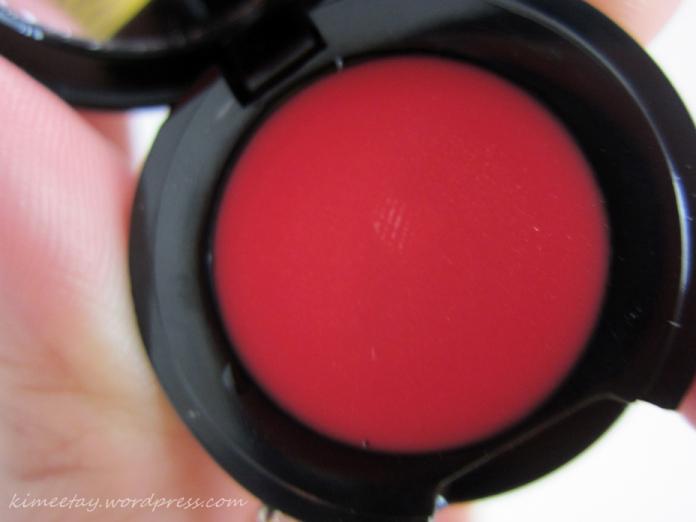 Rose pink ❣ Companion for the dry and chapped lips, or maybe just for that shimmering tint of pink on your lips ツ
LIESE BUBBLE HAIR COLOUR (Raspberry Brown) - RM 38 per box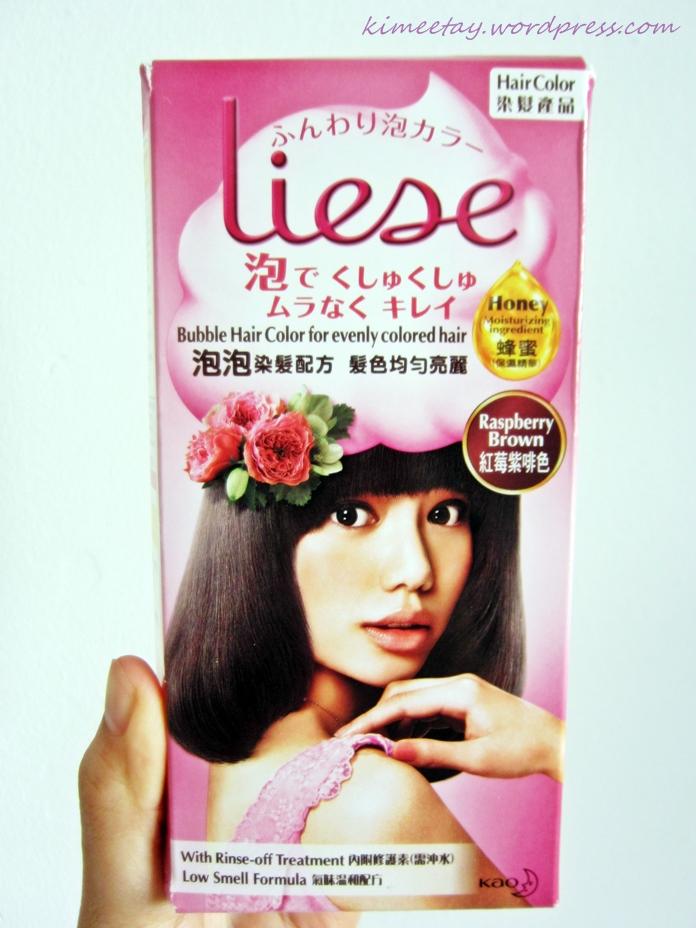 To be honest, I have never dyed my hair before (though I have been wanting to for a long time) and Mom the Mommy didn't really like the idea of me dyeing my hair as it could make my hair dry, brittle and loses it's shine. But Mivva gave me a chance. LOL. So I picked a time when no one was home and dyed my hair, the DIY way.
I think Liese Bubble Hair Colour is a really convenient and simple way to dye your hair. The only thing I dislike about this product is that the chemical smell of the product stays on your hair for a very long time (at least 1 week). I always like my hair to smell like shampoo, not chemical. Read the full review of this product here ツ
BEAUTYMATE BLACK PEARL & CALENDULA OFFICINALIS WHITENING NANO MASK - RM 49.90 for 7 pieces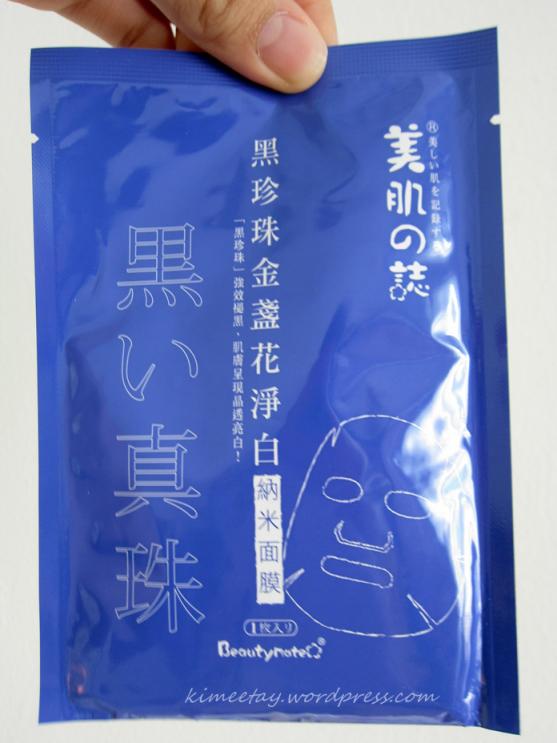 There was only 1 mask in the box, which makes it RM 7.13 per mask. It's quite costly for a mask.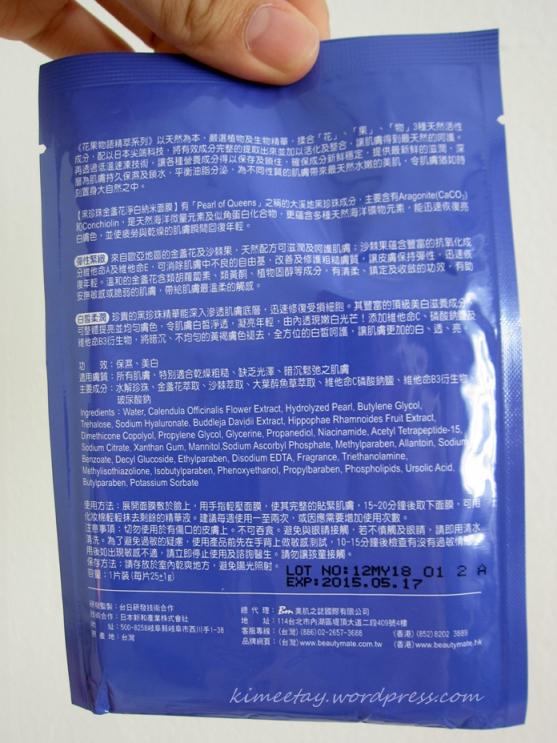 It's from Hong Kong! ツ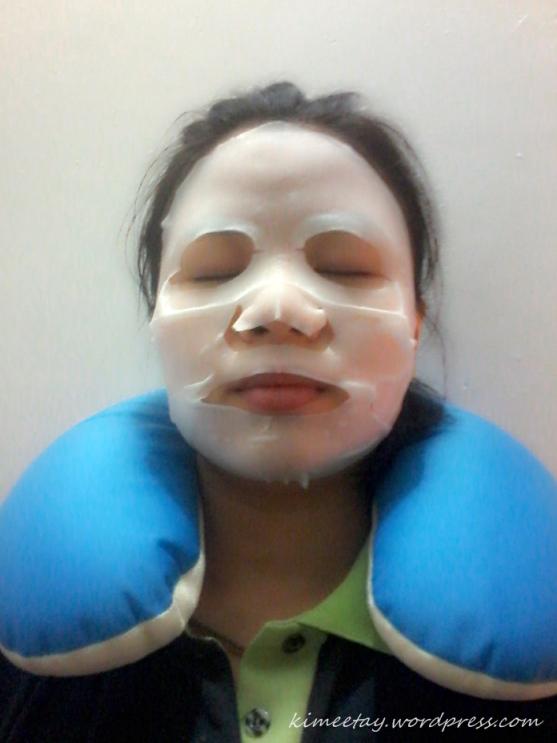 Let's put this mask to the test! One thing I can never understand is the mouth hole of the mask. Do I have a small mouth or what?! LOL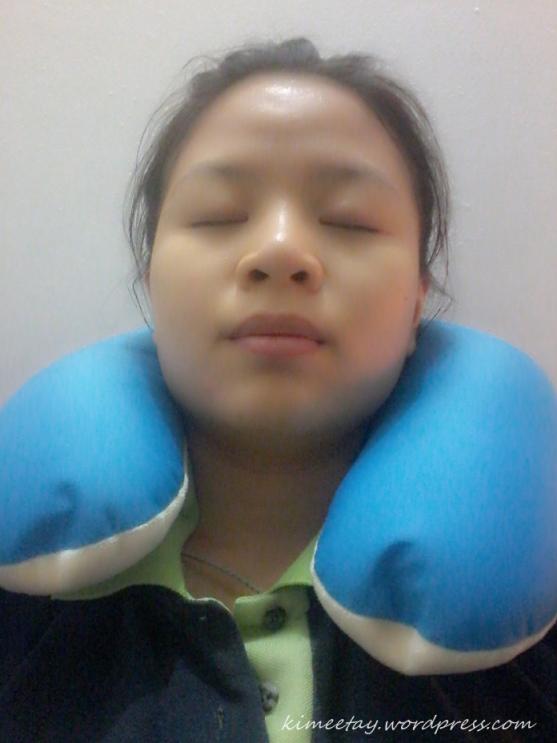 15 minutes later . . . I forgot to take a before picture. But I could really see the difference after putting on this mask! My face was whiter than before :O Alright, so this masks is really effective but quite costly. Will only purchase it if I earn big bucks next time. Haha
ENUCA EYE ESSENTIAL QUAD - RM 88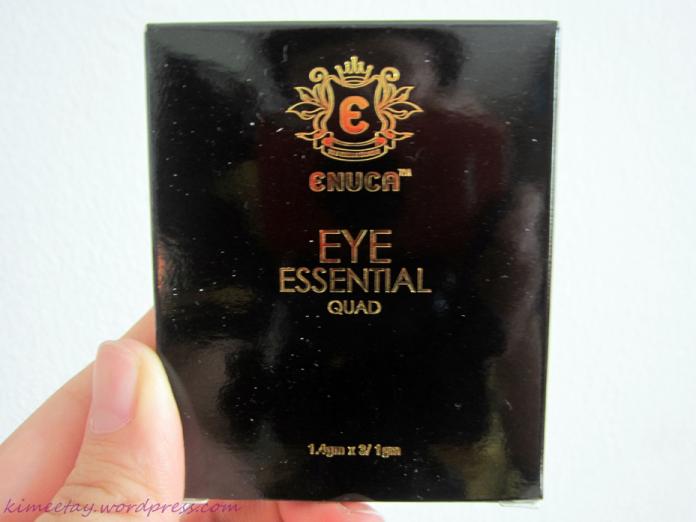 Very nice and elegant brand logo ツ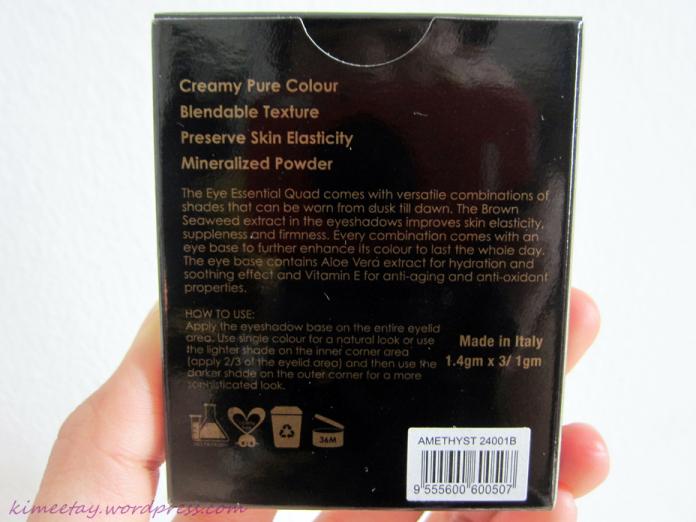 It's from Italy! The box even comes with a how to use guide ツ Thank you. Haha.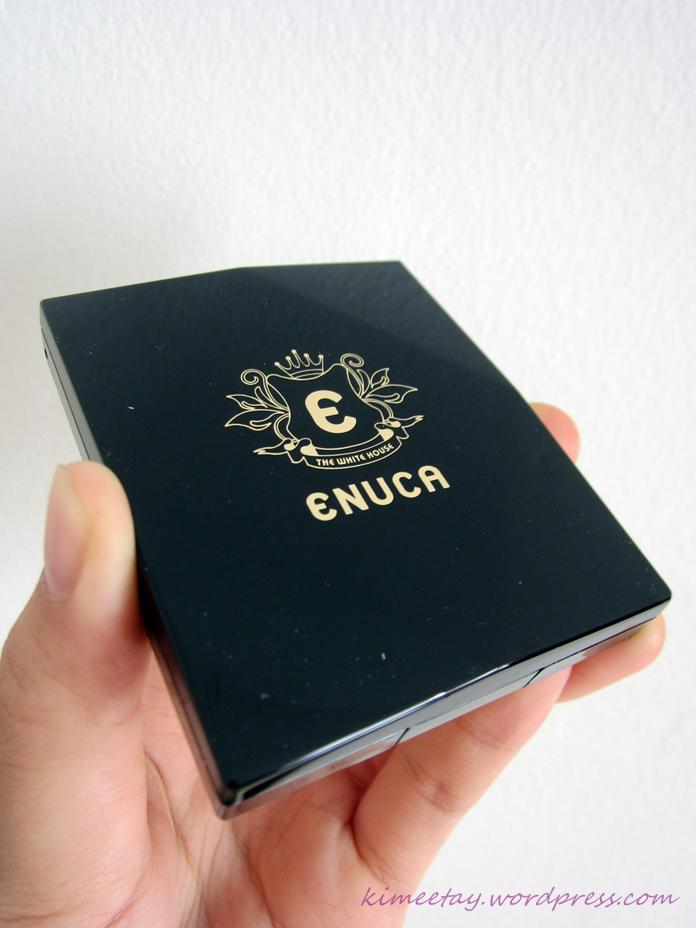 Classic casing ❊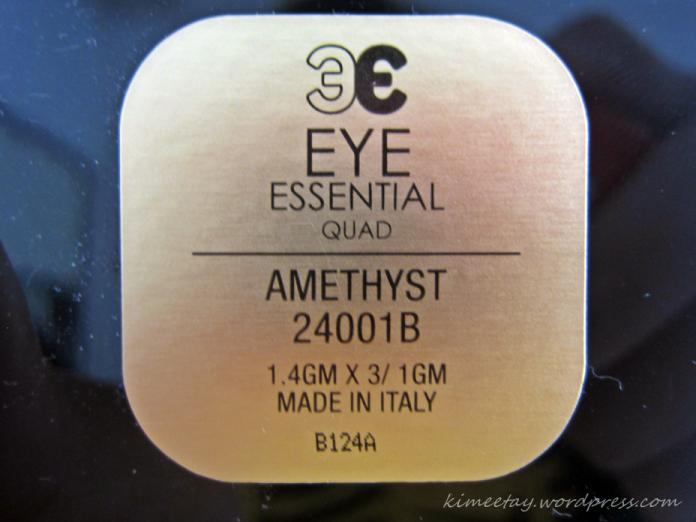 The Enuca Eye Essential Quad comes in 3 color variants – Amethyst, Sunset and Smoky. I got the Amethyst one ツ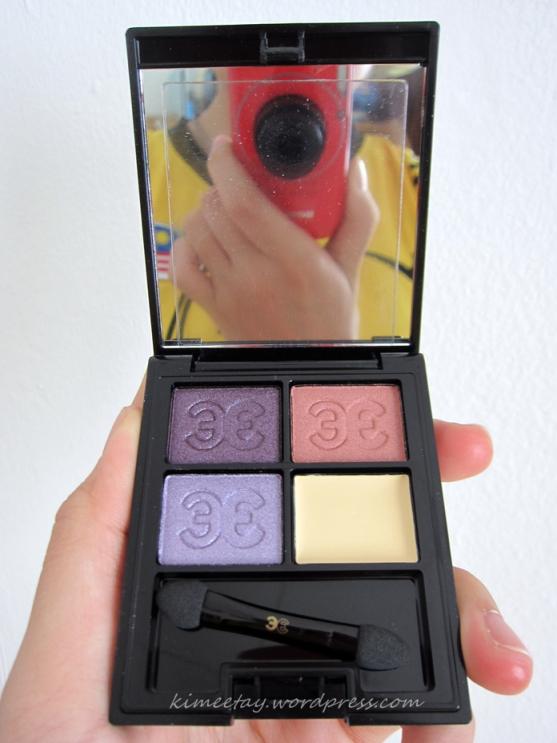 Pretty colours! ❤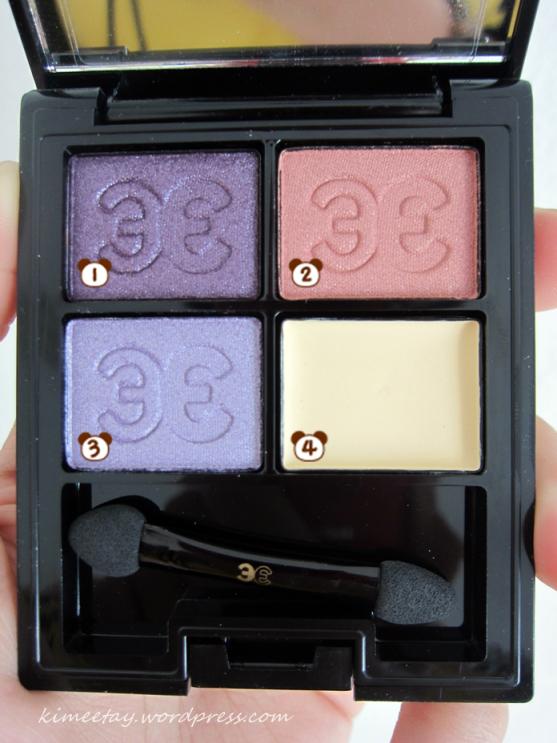 There are 3 different eye colours, 1 eye base and 1 brush (is that what you call it? Hehe)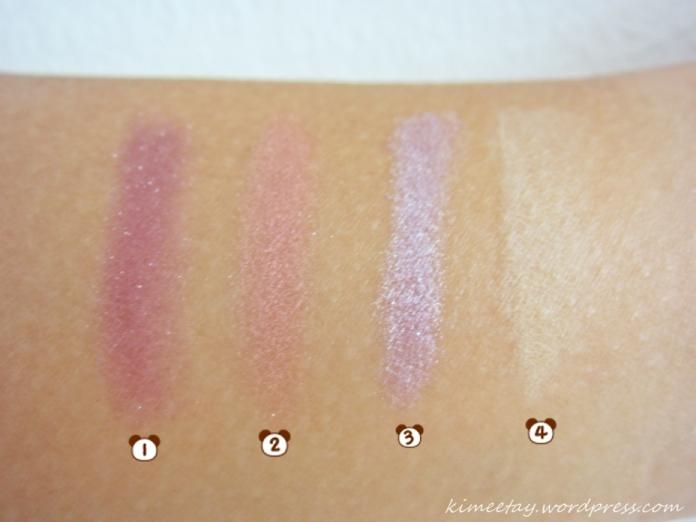 A really pretty shade of violet ❤

Nice and light shade of pinkish and peach-ish. I guess. Haha.
Light purple are always beautiful!
The eye base blends really well to my skin.
This is just to give you an idea of how the color looks on my skin. But I guess the skin tone on our arm and the skin tone at our eye area are different so for each individual, the color comes out differently. Well that's just what I believe ツ
The total cost of the items in the June edition's box is RM16.90 + RM38 + RM7.13 + RM88 which totals up to approximately RM150. One Mivva box costs only RM38. There's like RM112 saving! If you love surprises, too busy to go out and scout for new things to try, and most of all if you love saving, I highly recommend that you subscribe to your very first Mivva box today! Click here to access their website ツ
I love this month's beauty box, I'm looking forward to July's ツ Thank you Mivva ❤