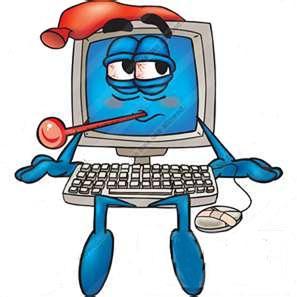 Maintaining your computers after a EMR (Electronic Medical Record) implementation is important to help your system run smoothly in years to come.  Computer hardware should be classified as a yearly budgeted expense.  Preventive maintenance can keep the costs of replacing your computers to a reasonable level.
Upgrading hardware and software will ultimately improve your systems performance.  EMR systems hold massive amounts of data and client information and you will need to have machines that manage that data efficiently.  To realize the power of an EMR you should regard information technology as an ongoing operational function and budget for replacement and maintenance of your system.  Many of our customers treat the purchase of computers as a one time expense.  This ignores the fact that computer systems require tune-ups just as your car would need.
Regular maintenance is an economic reality and everyone knows that investing in ongoing maintenance will cost less than a complete engine overhaul.  Because of the increasing need for software integration and the complexity of applications in the clinical setting, having a long term relationship with your vendor is paramount.  When a computer, server, or software application goes down, you will want a reliable company to be johnny on the spot.  Treat them as your partners rather than a vendor and they will be a reliable resource.
Keeping up with technology is expensive so apply the 70/30 rule and the "Total Cost of Ownership" ideals.  The 70/30 rule says: "Only 30 percent of the total cost of owning a computer system is the initial purchase of the hardware, software and peripherals.  70% of the ownership cost goes to technical support, repairs, training and upgrades.  As systems grow larger and include networks, email, Internet etc., the cost for just one computer double your initial cost.  This is taking into account technical support, salaries and lost productivity due to breakdowns.
To keep your systems running smoothly, develop regular routine maintenance check so you can avoid costly repairs.  Mark your calender at least twice a year for regular check-up
Iron Comet Consulting is a Mckesson Platinum certified reseller, medical IT firm and medical billing service based in Stockbridge, Georgia. Our products combine the clinical with the financial to improve workflow and revenue capture. Mckesson's Medisoft Clinical is a complete physician practice optimization solution. For more information, please visit http://www.ironcomet.com
s