It was unseasonably warm - in the 80's in October so we decided to go to the beach.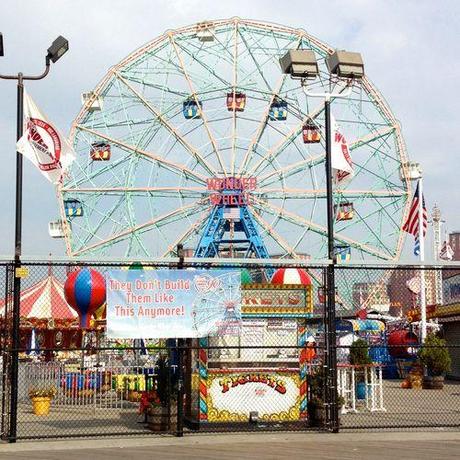 You can get to Coney Island on the subway - so we did, though we were the only ones in the subway car for the last six stops. This is the Wonder Wheel...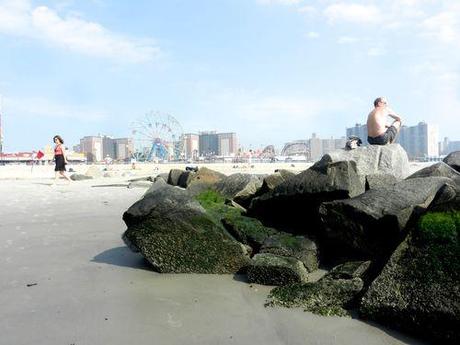 t
he Wonder Wheel in the distance...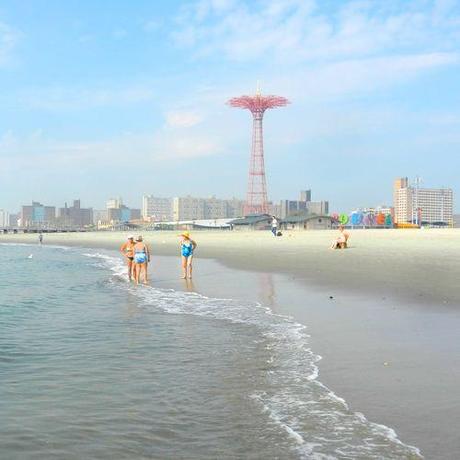 the Parachute Drop and three Russian bathing belles.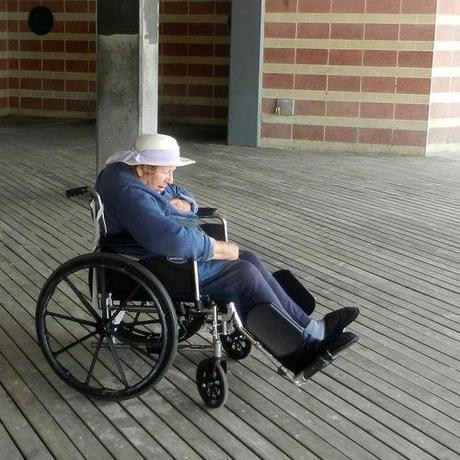 A dear old thing set to sit out in the sun
a not very crowded boardwalk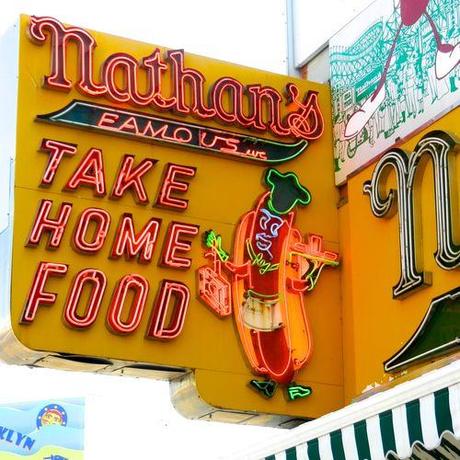 our restaurant of choice (not recommended)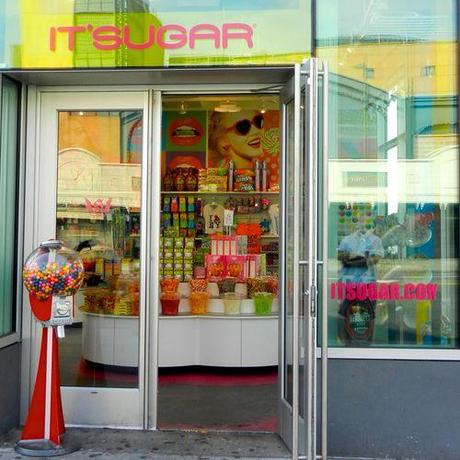 a shop even I wasn't tempted by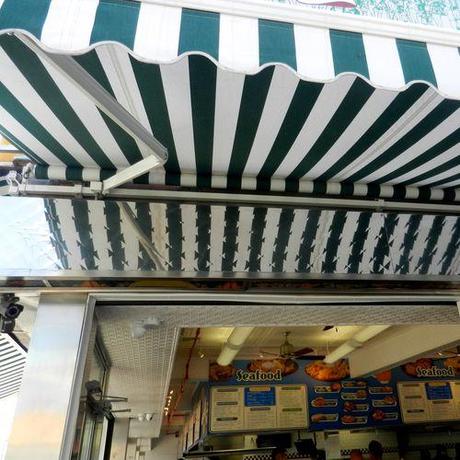 and the wobbly- inducing awning over Nathans.